Elections 2024: Despite many debates and mutual mistrust, Belgian government is standing its ground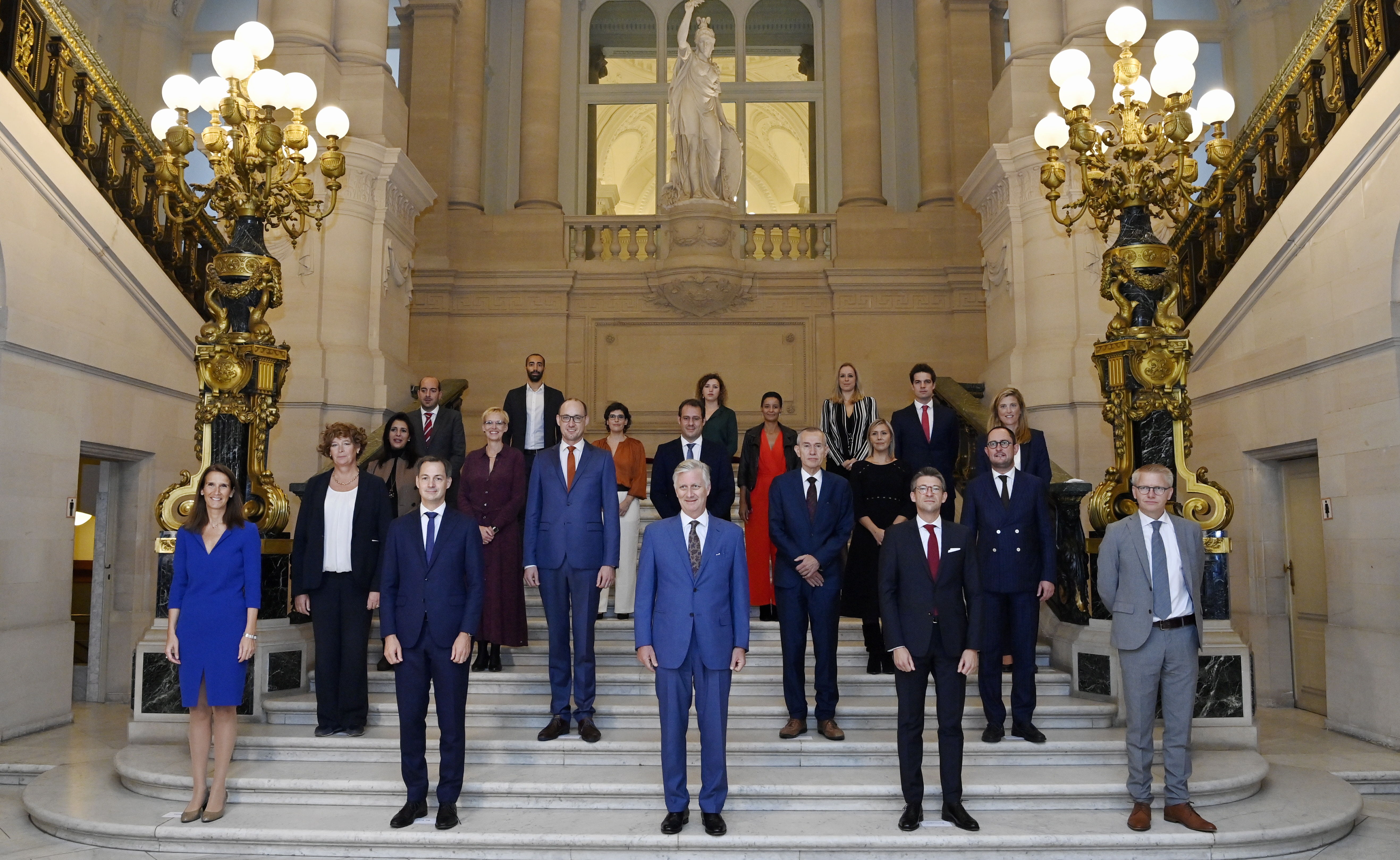 When the Covid-19 pandemic hit Belgium, the country had been trying to form a government for months. It finally emerged in October 2020, with seven political parties signing a sketchy coalition agreement. This agreement contained statements that were open to debate – as has transpired in the years since.
The government came to power 494 days after the 2019 national elections. Unlike the previous government, which had four parties, this time there were seven parties and four party families needed to form a majority: liberals Open VLD (Flemish) and MR (French-speaking), socialists Vooruit (Flemish) and PS (French-speaking), Flemish Christian democrats CD&V, and green parties Groen (Flemish) and Ecolo (French-speaking).
Led by prime minister Alexander De Croo of Open VLD, the parties put a coalition agreement on the table in October 2020, addressing many issues in detail. These included nuclear phase-out, migration, tax reform and ambiguity about the budget. In short, issues that would cause difficulties for the government in the years to follow.
Nuclear phase-out
Despite much criticism, the government managed to survive the Covid crisis. But by December 2021, the next challenge was already looming: the nuclear phase-out. While the greens were not in favour of extending the life of nuclear power plants, other parties in the government were. Following Russia's invasion of Ukraine, the greens agreed to keep some nuclear plants open for longer.
The persistent budget deficit also caused problems, with the resignation of state secretary for the budget Eva De Bleeker (Open VLD) in November 2022. This came after she presented information ahead of the approval of the 2023 budget, which showed that Belgium's budget deficit was around 1.5 billion euros higher than announced. De Croo called it a "material error", but the damage had already been done.
Pause button
Leaders also had to deal with the ongoing migration crisis, with people sleeping on the streets for months. Then, in May 2023, the EU's Nature Restoration Law caused a stir when De Croo, like French president Emmanuel Macron and European Commission president Ursula von der Leyen, suggested hitting the pause button. This angered Belgian vice-president Petra De Sutter (Groen) as well as European Commission vice-president Frans Timmermans. "You cannot have a climate policy without restoring nature," said Timmermans.
Foreign minister Hadja Lahbib (MR) managed to embarrass the Belgian government when it emerged that she had travelled to Crimea as a journalist in July 2021 on a Russian visa, a year before she joined the government.
Just a few months ago, she was again discredited for granting visas to prominent Iranian figures attending an urban summit in Brussels. The visa request coincided with negotiations for the release of Olivier Vandecasteele, a Belgian NGO worker who had been detained in Iran for more than a year, making it difficult to refuse. Nevertheless, Lahbib survived a vote of no confidence.
Tax reform
The latest debacle was the tax reform. This 6 billion euro reform, proposed by Finance minister Vincent Van Peteghem (CD&V) in mid-2022, led to another crisis precisely a year later. "The seven parties decided together not to do this tax reform. Sometimes you have to realise that certain things are impossible," said De Croo after it became clear that no agreement could be reached. But he insisted the government was not in crisis.
Although all the elements are in place for the government to fall at the national level, it will not happen, political scientist Carl Devos of UGent told De Standaard. "Early elections make little sense because June 2024 is not so far away. They also want to avoid a government in progress at all costs. The ruling parties know too well that they drive voters to extremes."
© BELGA PHOTO ERIC LALMAND