Belgian PM wants to hit pause on EU nature restoration law
24 May 2023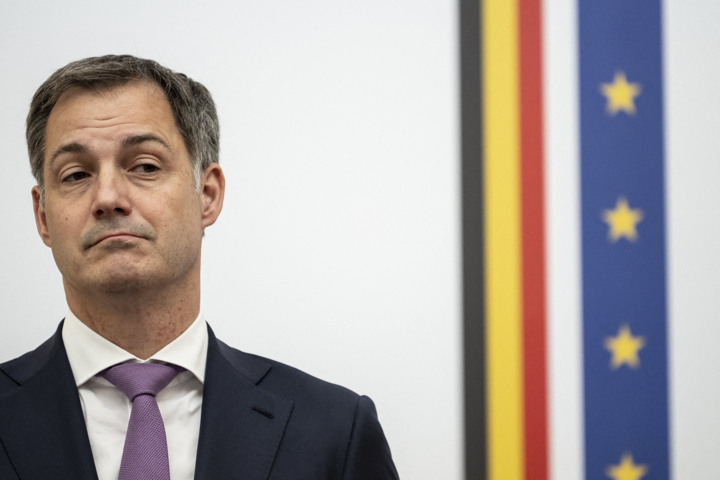 Belgian prime minister Alexander De Croo wants to press the pause button on Europe's pending Nature Restoration Law, he said on Tuesday. The EU's centre-right fiercely opposes the Green Deal legislation, which aims to restore the bloc's degraded natural areas. 
Speaking on VRT's Terzake programme, De Croo touched on the proposed legislation that calls for the EU to restore at least 20 per cent of degraded natural areas by 2030 and all areas by 2050.
"At some point you have to make a choice. Is now the time to do everything at once?" he said. Legislation should not be "overloaded" by tightening standards for nitrogen, nature restoration and biodiversity, and setting targets for CO2 emissions at the same time, De Croo argued.
Farmers' interests
The Green Deal proposal has been politically charged for some time. The European People's Party (EPP), positioning itself as the defender of farmers' interests, has campaigned hard against the bill. Earlier this month, French president Emmanuel Macron followed suit by calling for an environmental "regulatory break" at the EU level. 
De Croo believes that the industry will not be able to keep up with the legislation and will therefore fail to meet the CO2 reduction targets. "So I am asking to press the pause button," he said. 
"Don't overload the wagon with issues that, strictly speaking, have nothing to do with global warming. The other issues are also important, but we need to phase them better over time."
No unified position
The government of Flanders has been vocally opposed to the bill for some time, but a unified Belgian position has yet to emerge. 
Flemish Energy minister Zuhal Demir (N-VA, Flemish nationalists) said she was "surprised" by De Croo's comments. "The federal government's turn is a good thing, but it is not enough," she said. "If De Croo really wants to present himself as a great leader, he'd better join Macron and me in calling for a reality check of the entire European climate policy."
The federal government's green parties, on the other hand, are deeply dismayed by De Croo's comments. "This is not a government position," said federal climate minister Zakia Khattabi (Ecolo, French-speaking greens). 
De Croo's comments are "scandalous", according to Groen (Flemish greens) leaders Jeremie Vaneeckhout and Nadia Naji. "Nature and climate go hand in hand. Instead of wanting to press a pause button, we actually need an acceleration," they said.
(KOR)
© BELGA PHOTO ELIOT BLONDET