Olivier Vandecasteele freed from Iranian prison and returning to Belgium
26 May 2023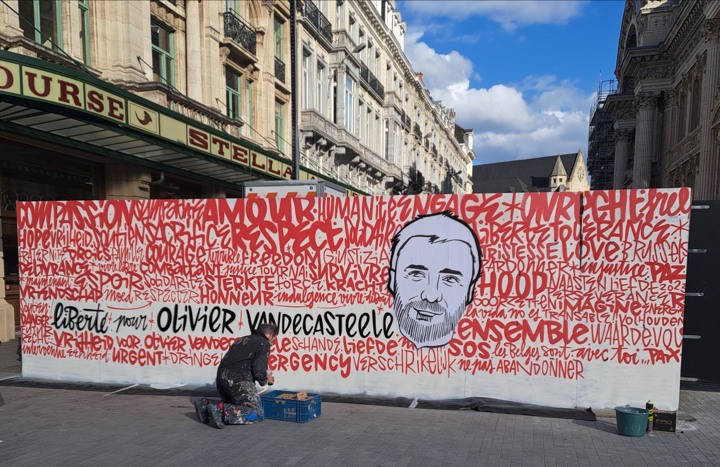 NGO worker Olivier Vandecasteele is returning home to Belgium after 455 days in an Iranian prison. Prime minister Alexander De Croo confirmed the news in a video message on Friday.
Vandecasteele was flown to Oman on Thursday evening, where he was met by the Belgian military and diplomats, before setting off for Belgium. 
"As I speak, Belgium's Olivier Vandecasteele is on his way to Belgium. If all goes to plan, he'll be with us this evening. Free at last," De Croo said. "This morning, he underwent a number of medical examinations to assess his state of health and ensure his return under the best possible conditions."
"Olivier Vandecasteele was detained for 455 days in a cell in Tehran," De Croo said. "In very difficult conditions. Innocent. His return is a relief, for his family, friends and colleagues. I informed his immediate family this morning. And I want to pay tribute here, personally and on behalf of the entire government, to the courage and strength of his family."
Vandecasteele had been detained in Tehran since 24 February 2022. He was found guilty of espionage and collaboration and sentenced to a total of 40 years in prison. 
Oman's foreign ministry said there had been a prisoner swap, but De Croo did not address this in his message. 
Belgium officially requested Vandecasteele's transfer on 18 April, while Iran requested the same for Assadollah Assadi, an Iranian in jail in Belgium after being convicted for his role in a foiled terror attack in Paris.
A treaty has been in force since last month allowing Belgian prisoners in Iran to serve their sentences in their home countries and vice versa.
A mural in support of Olivier Vandecasteele in central Brussels © BELGA PHOTO TIMON RAMBOER

​​
​