Lahbib survives confidence vote in House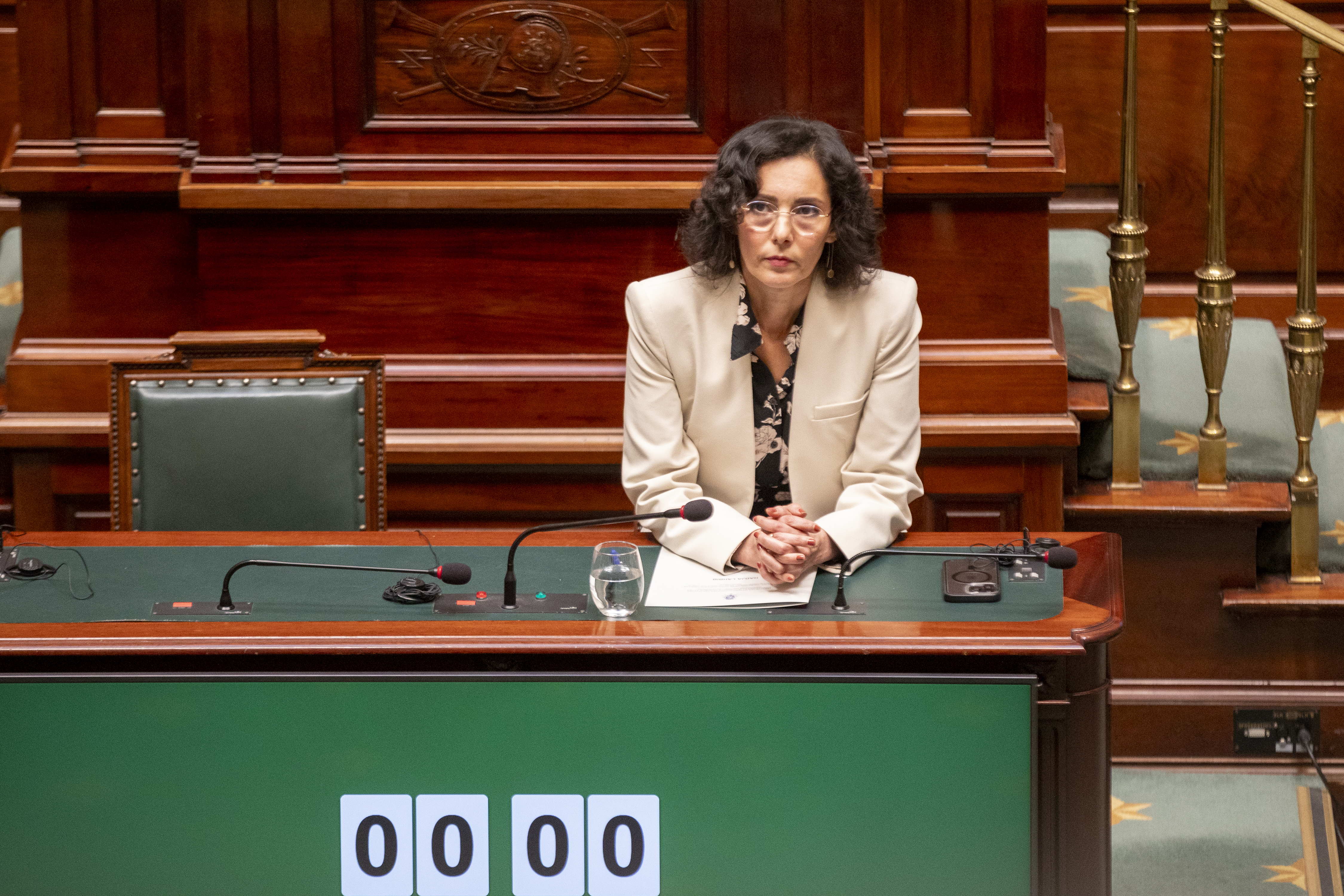 Belgium's Foreign minister Hadja Lahbib (MR) survived the vote of confidence in the House on Thursday. The majority parties supported the motion, by which they voted down the opposition's motion of no confidence.
PS and Ecolo-Groen each had one abstention. Both groups reiterated before the vote that they wanted to ensure the government could get to work with their course of action. "We regret the minister of Foreign Affairs' lack of sense of responsibility," said PS party leader Ahmed Laaouej, who also criticised the attitude of MR.
Criticism from opposition
The opposition benches were not impressed. "Here, a simple motion is approved by parties that say they no longer have confidence in a minister," said Peter De Roover (N-VA). "You signal that a minister may lie, at least a minister of MR, and that a minister may stay who pursues a policy you oppose." De Roover also lashed out at Lahbib. He spoke of a "humiliated minister. Isn't there a lower limit to her self-esteem?"
Georges Dallemagne (Les Engagés) also accused PS and Groen of "words, not deeds. So what you say has no value." Barbara Pas (Vlaams Belang) warned that one thing would stick with the voter: "Because of the fear of that voter, you leave a minister whom you fundamentally distrust. And then you are surprised when confidence in politics plummets."
Lahbib has faced scrutiny in recent weeks after delivering visas that allowed an Iranian delegation to attend a city conference in Brussels, leading to widespread indignation among majority and opposition parties.
© BELGA PHOTO HATIM KAGHAT
Related news