Controversial Tehran mayor visit to Brussels: 14 Iranians granted visas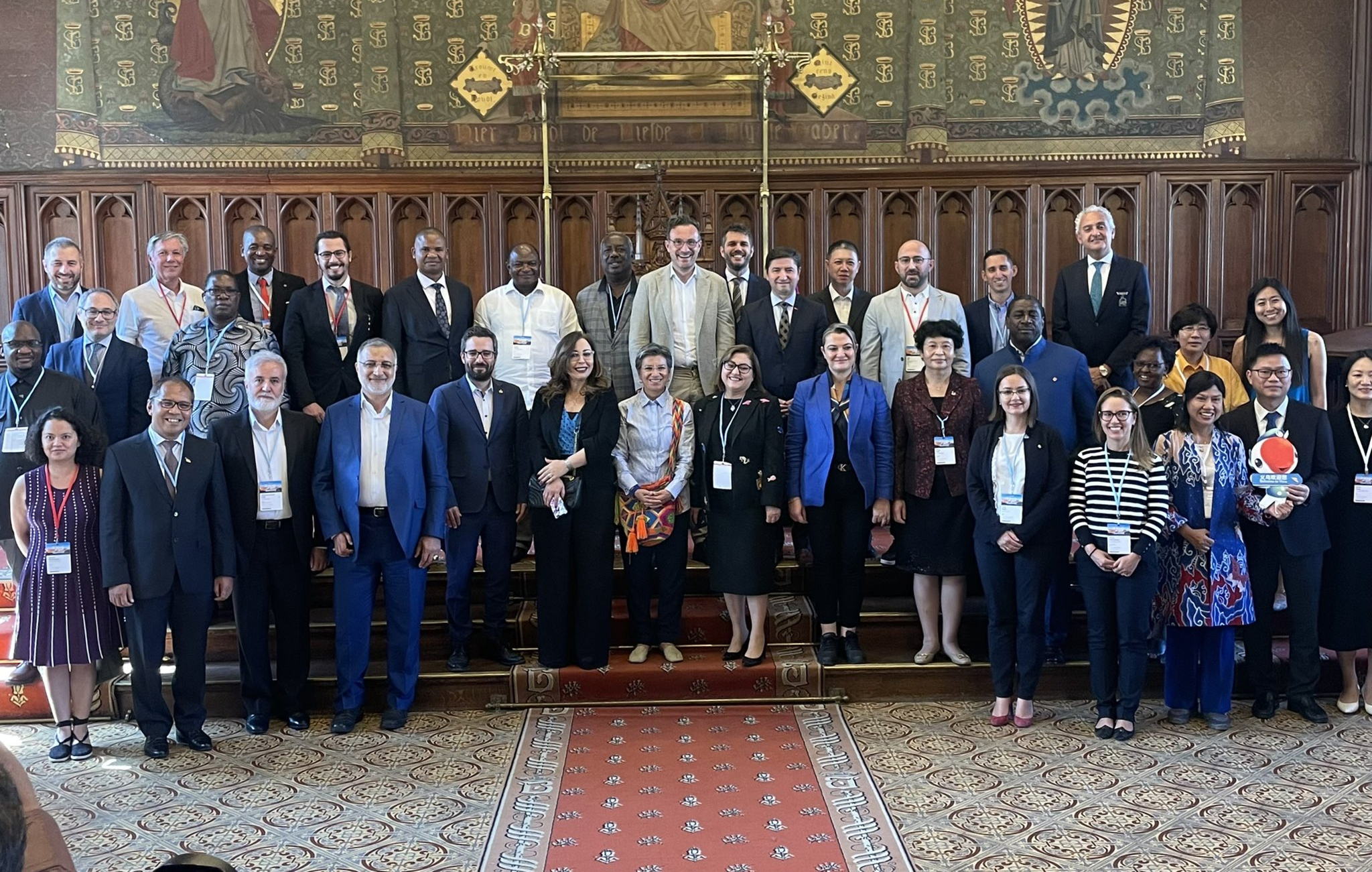 A 14-member Iranian delegation was granted visas to attend the Brussels Urban Summit, Belgian Foreign minister Hadja Lahbib told parliament on Thursday. The mayor of Tehran's presence at the summit on Tuesday drew criticism from several politicians.
Lahbib's department was not in favour of granting the delegation visas but eventually did after Brussels secretary of state Pascal Smet insisted, she said. The delegation included the mayor of Tehran, Alireza Zakani.
Zakani's presence in Brussels was met with incomprehension. Just weeks ago, Belgian aid worker Olivier Vandecasteele returned home after being held in jail in Tehran for 455 days on espionage charges. Vandecasteele was released after Belgium agreed to exchange him for convicted Iranian terrorist Assadollah Assadi.
Speaking to La Libre newspaper, Smet did not deny his role in facilitating visas for the Iranian delegation. "The Brussels Urban Summit is a major city conference with more than 2,600 registered participants from 600 participating cities worldwide. Tehran is a member of the global Metropolis network and was invited in this capacity," his office said in a statement.
Opposition MPs pointed to Lahbib's responsibility for issuing the visas. "This cannot be justified," said Darya Safai (N-VA, Flemish nationalists), while independent MP Jean-Marie Dedecker said he believed Lahbib should resign over the matter.
Meanwhile, La Libre revealed that two Russians were also present at the summit, including the deputy mayor of the Russian city of Kazan. According to Lahbib, they did not obtain visas from the Belgian authorities but through another Schengen country.
Pascal Smet (top row, centre) and Alireza Zakani (bottom row, fourth from left) pose for a group photo at Brussels City Hall during the Brussels Urban Summit © BELGA PHOTO HANDOUT