Ukraine and Belgium discuss Crimea trip Foreign minister Lahbib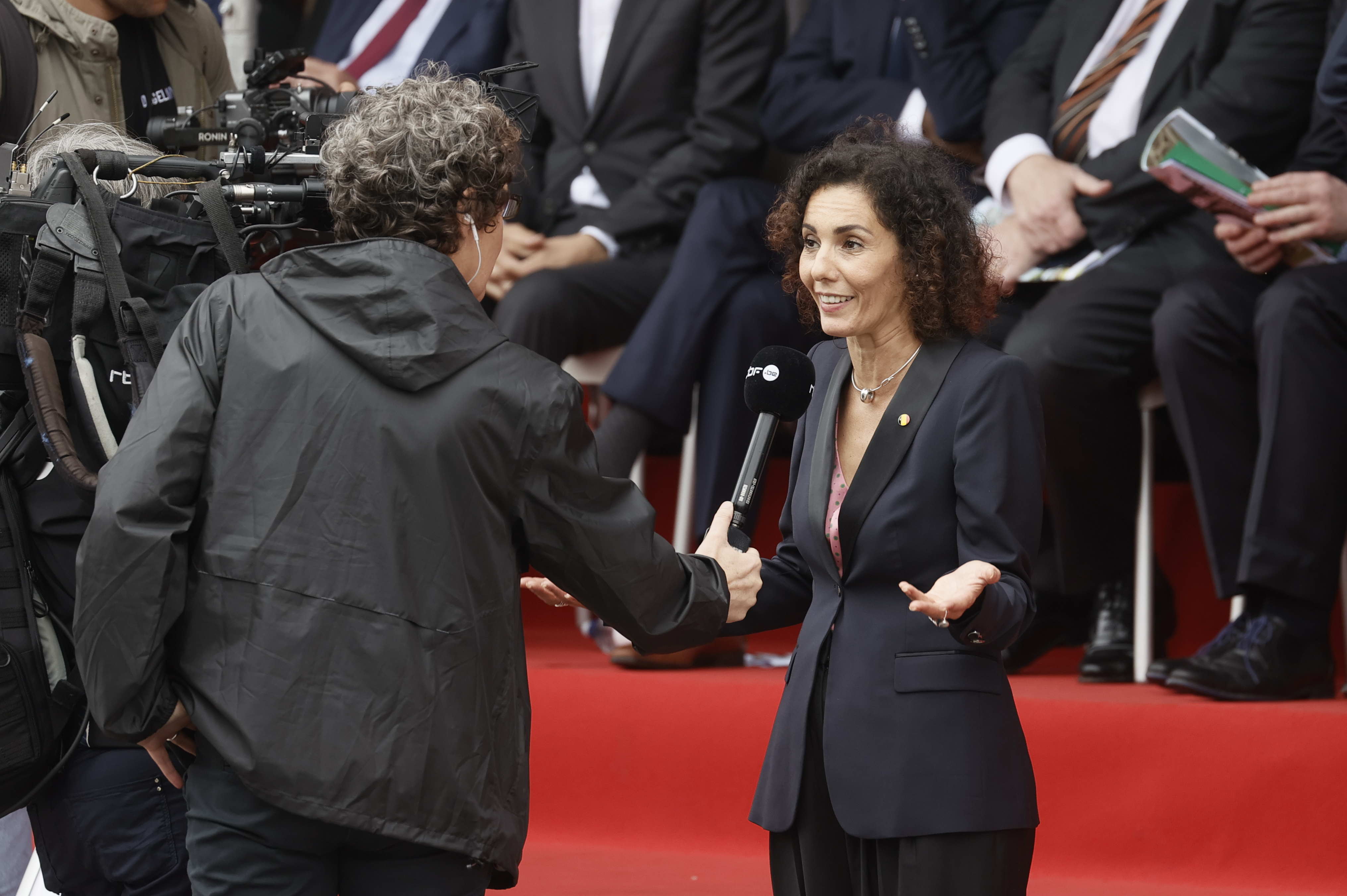 The Ukrainian foreign ministry is reacting for the first time to the Crimean trip that new Foreign minister Hadja Lahbib (MR) made last year. Lahbib, who at the time was working as a journalist for the Belgian broadcaster RTBF, travelled to the region via Russia, which is illegal under Ukrainian law. Kiev now says it does not want to push the issue, although it considers the case far from closed.
Last year, Lahbib visited Crimea as a journalist and travelled to the Ukrainian peninsula on a Russian visa. Under Ukrainian law, the route via Russia is punishable, upon which the country has the right to ban the offender from entering the country for three years.
The Ukrainian foreign ministry has now officially reacted to the case, which has been widely reported in the Ukrainian media in recent days.
"A visit to the temporarily occupied Crimean peninsula is only possible from the Ukrainian mainland," spokesman Oleg Nikolenko said in an announcement on his Facebook page. "Entry through Russian territory is illegal."
"Foreign citizens must respect Ukrainian legislation and the official position of their state. Belgium does not recognise Russia's annexation of Crimea and supports the sovereignty and territorial integrity of Ukraine and its internationally recognised borders."
Nikolenko went on to say that the Ukrainian foreign ministry is in talks with Belgium on the issue through diplomatic channels, "to dertermine all the circumstances of the trip and make decisions on further bilateral contacts."
The answer shows that the matter is by no means closed for the Ukrainians, but at the same time Ukraine does not seem to want to push the issue.
"At the same time, we are encouraged by minister Lahbib's assurance that she will continue to support Ukraine in its struggle against Russia's armed aggression. We will continue to coordinate the positions of Ukraine and Belgium, in the framework of the implementation of the new EU sanctions against Russia and of the military and financial support to Ukraine," Nikolenko concludes.
Meanwhile, Foreign Minister Lahbib stated in a letter to her Ukrainian counterpart Dmitro Koeleba that Crimea is illegally occupied by Russia, stressing that "Ukraine's territorial integrity must be fully respected within its internationally recognised borders. These borders include all areas of Ukraine, including Crimea and Donbas, which are currently illegally occupied by the Russian Federation, directly or through puppet regimes."
Lahbib wrote the letter on the occasion of Ukraine's State Day, a holiday declared by President Volodimir Zelensky, which will be celebrated for the first time on Thursday. The minister said he would use the occasion to reiterate "our unwavering solidarity and full support for Ukraine" and the "deep friendship that binds our two countries". The MR minister made no reference to the current conflict in which she is involved.
(AHU)
© BELGA PHOTO BRUNO FAHY