Israeli-Palestinian conflict: Mortar attacks from Lebanon as more than 500 people reported dead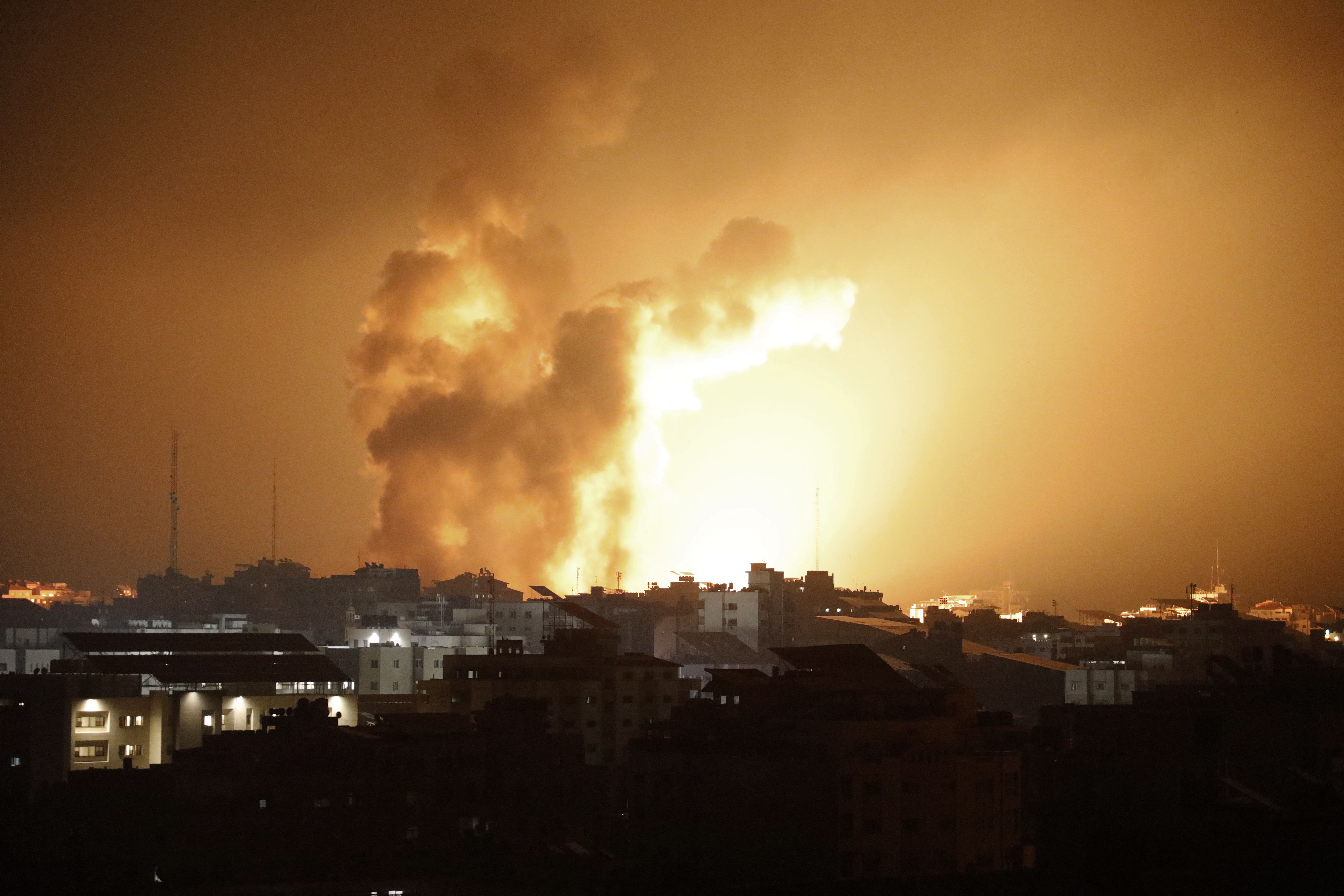 The Israeli army launched several rocket attacks on the Palestinian Gaza Strip overnight from Saturday to Sunday. Gun battles broke out between Palestinian gunmen and Israeli soldiers in at least three Israeli villages and mortar shells were fired from neighbouring Lebanon. So far, some 530 people have been reported killed and around 3,000 wounded.
Since Hamas's surprise land, sea and air attack on Israel on Saturday, the radical Palestinian organisation has fired thousands of rockets and armed Palestinians have crossed the border. Israel responded by resuming a state of war, carrying out day and night airstrikes on Gaza in retaliation. Civilian homes were not spared. In response, Israel called Palestinian civilians to leave their homes and seek haven.
Death toll rises
Mortar shells were fired from neighbouring Lebanon, Israeli media reported. The country is home to Hezbollah. The Iranian-backed Lebanese militia has since claimed it was behind this attack, firing dozens of rockets "in solidarity with the Palestinian resistance". As well as Hezbollah, Hamas and other Palestinian movements waging armed struggle against Israel are also active in southern Lebanon.
In response, Israel fired rockets into Lebanon. "Israeli artillery is currently striking the area in Lebanon from which a shot was fired," a statement said, without giving further details of the attack.
Meanwhile, the death toll continues to rise. VRT NWS reports around 300 dead and more than 1,600 wounded on the Israeli side. Many casualties have also been reported on the Palestinian side. According to local sources, about 230 people have been killed and 1,700 injured.
Belgians in the region
On Saturday evening, the FPS Foreign Affairs confirmed that about 10,000 Belgians ​ were listed in the consular registers of the Belgian embassy in Tel Aviv. Another 3,000 are registered in the consular registers of the consulate general in Jerusalem, which covers Jerusalem and the Palestinian territories, including the West Bank and Gaza.
According to the Travellers Online platform, around 140 Belgians are believed to be in transit. The advice for people in Israel, Jerusalem and the Palestinian territories is to stay indoors, follow the instructions of local authorities and monitor the situation through the media. No evacuations are planned, but authorities are closely monitoring the situation.
© PHOTO EYAD BABA / AFP
---
Related news