Brussels honours acclaimed filmmaker Chantal Akerman with mural and street name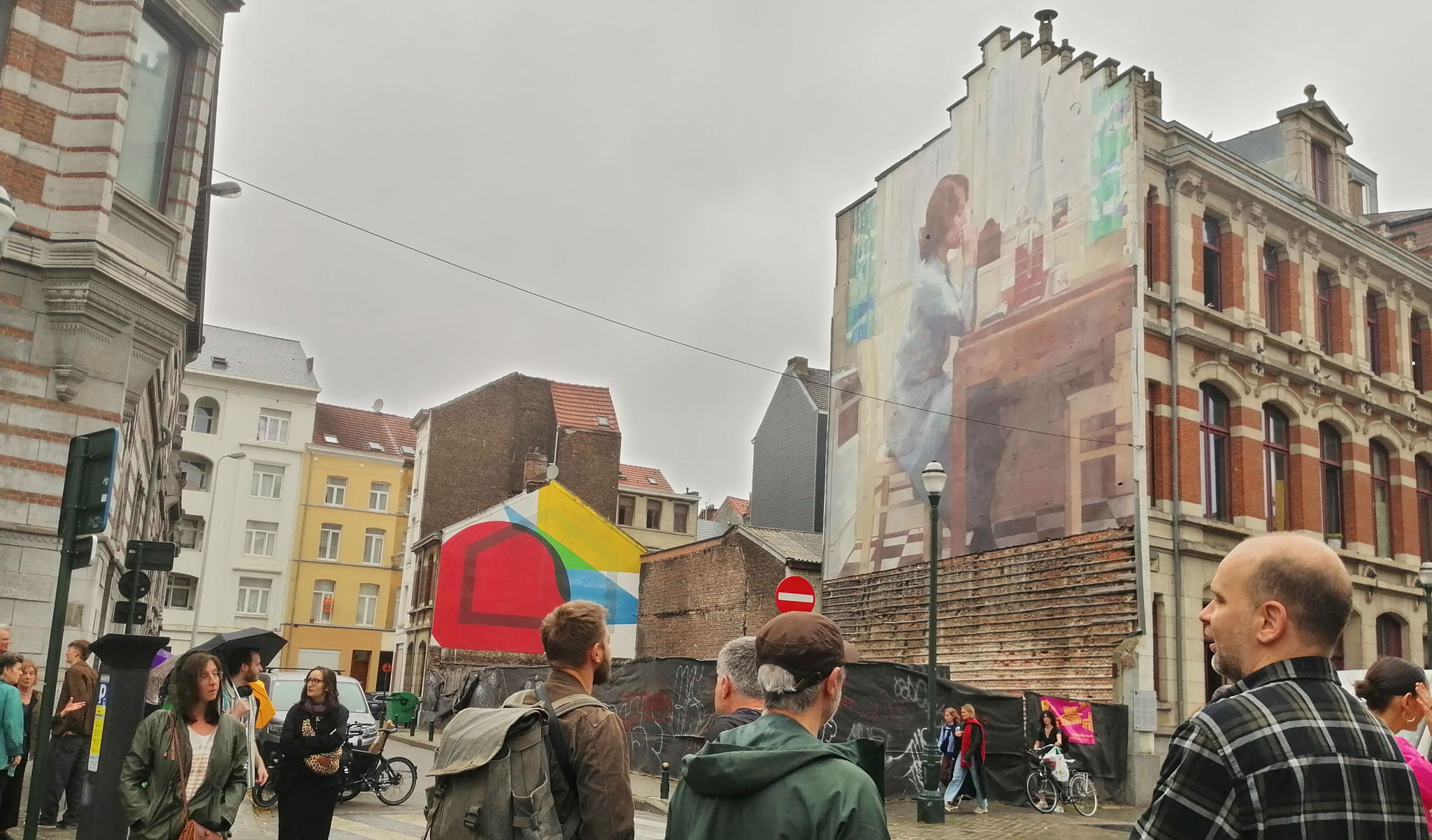 Brussels has honoured renowned local film director Chantal Akerman with a mural and a street named after her in the city centre. The action is part of an ongoing campaign by the city to make women more visible in public spaces.
The mural and street name were inaugurated on Friday, in collaboration with the Chantal Akerman Foundation and Cinematek, and in the presence of Akerman's sister, Sylviane.
Spanish artist Alba Fabre Sacristán created the work, based on a scene from Akerman's critically acclaimed 1975 film Jeanne Dielman, 23, quai du Commerce, 1080 Bruxelles. The British Film Institute's Sight and Sounds magazine last year voted it the best film in the world, making her the first woman to top the poll.
The mural, on the facade of a house on the corner of Quai aux Barques and Rue Saint-André, will be part of the city's Street Art trail. It depicts Jeanne Dielman, the main character in the film, sitting at a table in her kitchen, eating a slice of bread. 
"This is where my sister drew the inspiration for her film," said Sylviane Akerman, president of the Chantal Akerman Foundation. "This fresco is recognition of my sister's talent, but also of the importance of art and culture in our city."
"Until now, only 15 per cent of street names with a person's name were given to women," said Anaïs Maes of socialist party Vooruit.brussels, city councillor for Urban Planning and Public Space. "In the film world, the ratio of male to female directors is even more dramatic. However, there is no shortage of striking women, as Chantal Akerman, with her pioneering and internationally renowned creativity, proves. By anchoring women's names in public spaces, we want to make our reading of history as inclusive as possible."
"This fresco is recognition of my sister's talent, but also of the importance of art and culture in our city"
The inauguration marks the beginning of a year dedicated to the filmmaker and artist, with a major exhibition at Bozar, a retrospective at Cinematek and themed evenings at Palace Cinema. 
Akerman was born in Brussels in 1950 and died in 2015 in Paris, where she is buried. 
© BELGA PHOTO / VIDEO GABRIEL MITRAN
---
Related news