Child Focus unveils mural of 5-year-old missing since 1985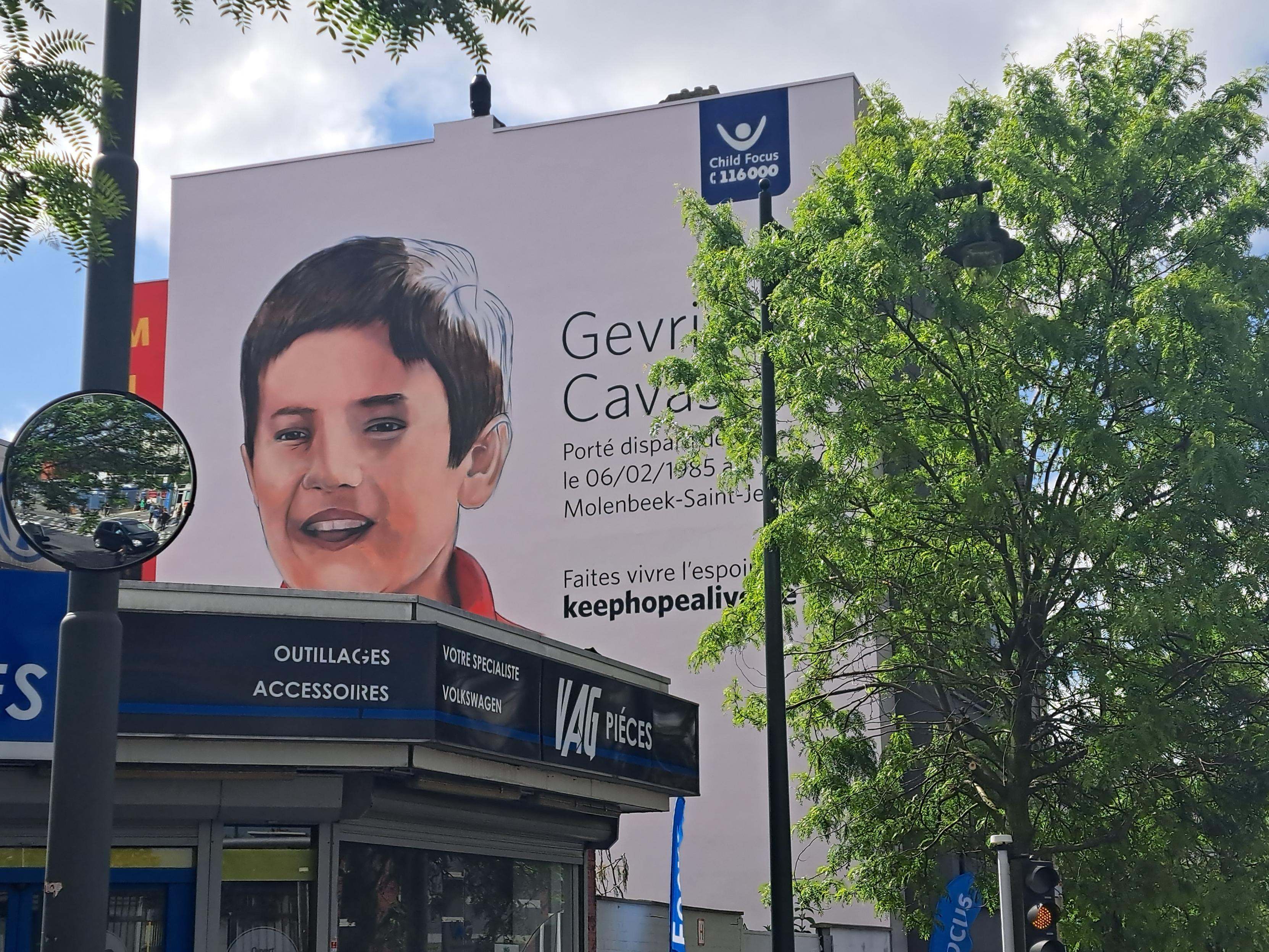 A mural was unveiled on Thursday of a five-year-old boy who disappeared from a Brussels street in 1985. The foundation Child Focus created the image for International Missing Children's Day.
One afternoon in February 1985, Gevriye Cavas left the family home in Rue de Ransfort, Molenbeek, by himself, to try and find his older brother who was playing football nearby. He was never seen again. The disappearance is the oldest such case in Belgium, and his family believe he was kidnapped.
In time, the organisation hopes to create a mural for every child mentioned on the Keep Hope Alive website, including Nathalie Geijsbregts, Ken Heyrman and Liam Vanden Branden. The site also includes young adults who have disappeared, some of whom have not been seen since the 1980s.
"Child Focus has always been able to count on the solidarity of the public to spread announcements about missing children," said general manager Heidi De Pauw. "We hope to count on that same solidarity again for this action. This would mean a lot to parents. Together we never give up hope."
In 2022 Child Focus processed more than 1,500 new cases of missing children, or about four cases per day. Three-quarters of them related to children who had run away from home. Some of those that remain unsolved, like Gevriye Cavas, are now decades old.
The organisation is appealing to anyone who has a wall of at least 130 square metres, preferably in a high-traffic location, to allow it to be used for a mural.
© BELGA PHOTO TIMON RAMBOER / © BELGA VIDEO MAARTEN WEYNANTS
Related news