Vooruit leader resigns after racist remarks leaked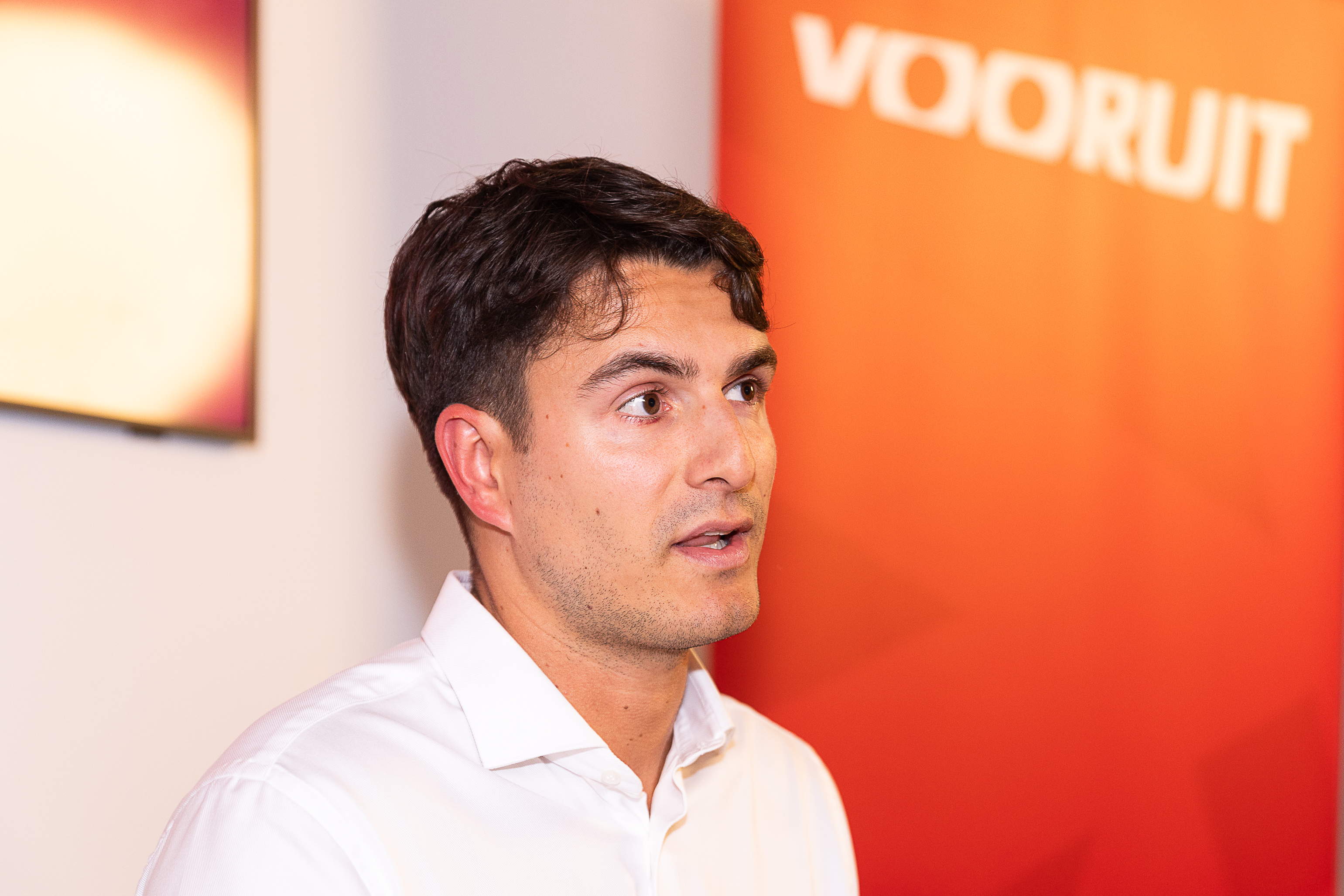 Conner Rousseau, leader of the Flemish socialist party Vooruit, resigned on Friday over racist remarks he made in early September. Rousseau allegedly urged police officers to use their truncheons against members of the Roma community.
The incident, which took place in a bar in Sint-Niklaas, had already come to light, but a leak of Rousseau's exact words by the newspaper Het Nieuwsblad sparked fresh outrage this week.
"Let's be honest: it's always these brown men," Rousseau told police officers, according to the paper. "As far as I'm concerned, you should be much harder on them. You should use your truncheon a lot more. I can't kick out all the brown scum," Het Nieuwsblad reports him as having said. "Really, these Roma, just hit them. You can't do fucking shit with those guys."
Rousseau had already apologised for his remarks at a press conference in October, saying he could not recall the exact conversation and describing his statements as "the ramblings of a drunk person". "I expressed the frustration of many people in the neighbourhood in the wrong way," he said.
Mediation procedure
Following an investigation into the incident, the public prosecutor's office of East Flanders announced on Wednesday that it would start a mediation and measures procedure, or an attempt to resolve the matter out of court.
The procedure would entail mediation with the Roma community, a visit to the Holocaust and human rights museum Kazerne Dossin, and sessions with a therapist on the impact of words and language use. If Rousseau complied with the measures, he would not be prosecuted. 
Shortly after the prosecutor's announcement, Het Nieuwsblad published the remarks that had prompted the investigation. Following the controversy they caused, Rousseau called a special party meeting on Friday afternoon and announced his resignation at a press conference at 19.10.
Rousseau, 31, said he had entered politics to show that there were still young people who believed in politics and to change the way politics was done. "But after a witch hunt into my private life and a serious mistake I am ashamed of, the situation has changed," Rousseau said. "It is too much about me and not about what Vooruit is fighting for."
Rousseau said the party office had asked him to stay on, but that it was his own decision to step down. His successor will be announced at 11.00 on Saturday.
#FlandersNewsService | © BELGA PHOTO JAMES ARTHUR GEKIERE
---
Related news