Equal opportunities watchdog opens investigation into Vooruit leader Rousseau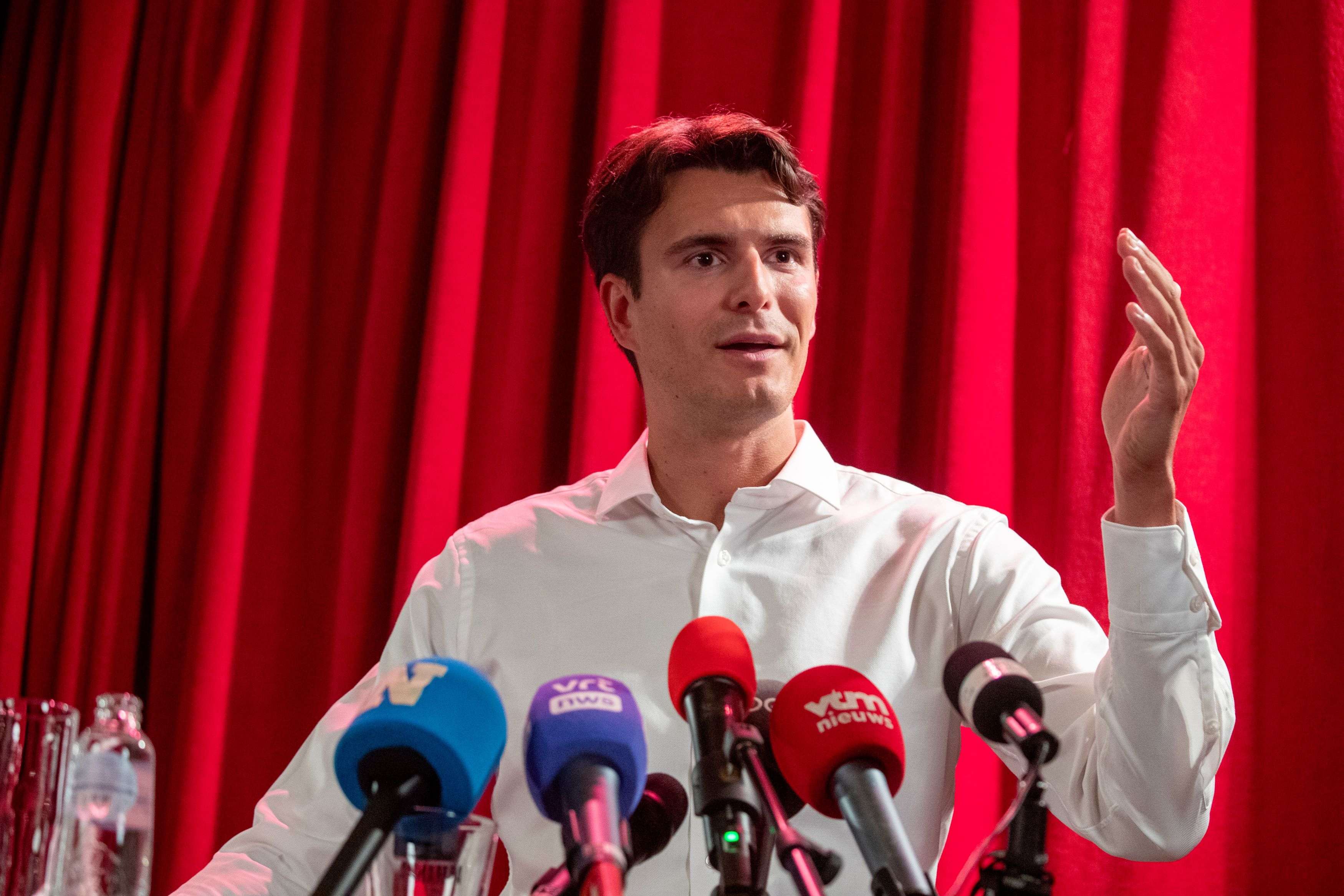 Belgium's equal opportunities centre Unia has opened an investigation against Conner Rousseau, the leader of Flemish socialist party Vooruit. It follows accusations that he used discriminatory language and called for violence by police against Roma people during a late-night conversation with officers in a bar.
The incident took place in Sint-Niklaas in early September, but only came to light last week when Rousseau took out a legal injunction banning VTM and Het Laatste Nieuws from publishing reports on the subject.
On Thursday, Rousseau held a press conference to address the issue and apologise for his actions. He said he could not recall the exact conversation but he did indicate that he had urged police officers "in a drunken stupor" to use their truncheons against people from the Roma community to command respect from them. 
"It was a mistake and I want to apologise for it," he said, following a hearing in front of the judicial police in Ghent.
"Also, the state I was in. You really shouldn't put any value on what was said at the time"
"Based on what we have read and heard, he allegedly called for discrimination and violence," Unia director Els Keytsman told Radio 1's De Ochtend on Friday. "If it is all true, [Rousseau] incited discrimination and violence because he called on two policemen to reach for their truncheons … This is not OK, especially for someone who is so well known." 
Comments rejected
Rousseau, who has led the socialists since 2019, distanced himself from the comments he made. "I reject that statement, even if it was made by a drunk person and it was in jest," he said. "It's clear from the [police body camera] images that it was the ramblings of a drunk person. But I distance myself from these comments because they are a million miles from who I am." 
Asked about a potential prosecution for racism, he said: "That is up to the prosecutor's office. But an element of intent is needed. You have to want to hurt and offend someone. You have to express yourself intentionally about a group. There is really no question of that with me. Also, the state I was in. You really shouldn't put any value on what was said at the time."
"Racism is racism. There are no extenuating circumstances for that"
He said he still had the support of his party and would remain leader. "Only tomorrow I will be a leader who won't drink any more alcohol until the elections so as not to take any risks," he said.
Flemish green party Groen, which sits with Vooruit in the federal government, has distanced itself from Rousseau. "Racism is racism. There are no extenuating circumstances for that," Groen co-leader Nadia Naji said on X. Foreign minister Hadja Lahbib of francophone liberal party MR said: "Racism for laughs is racism. Drunk racism is racism. Racism after an apology remains racism." ​ 
Unia is an independent public institution that fights discrimination and promotes equality. It works at the federal level as well as the level of the regions and communities. Unia has no power to sentence discrimination itself, but can take part in a court case.
#FlandersNewsService | Conner Rousseau at a press conference in Sint-Niklaas, 5 October 2023 © BELGA PHOTO NICOLAS MAETERLINCK
---
Related news