Vooruit leader Conner Rousseau uses injunction to censor media reports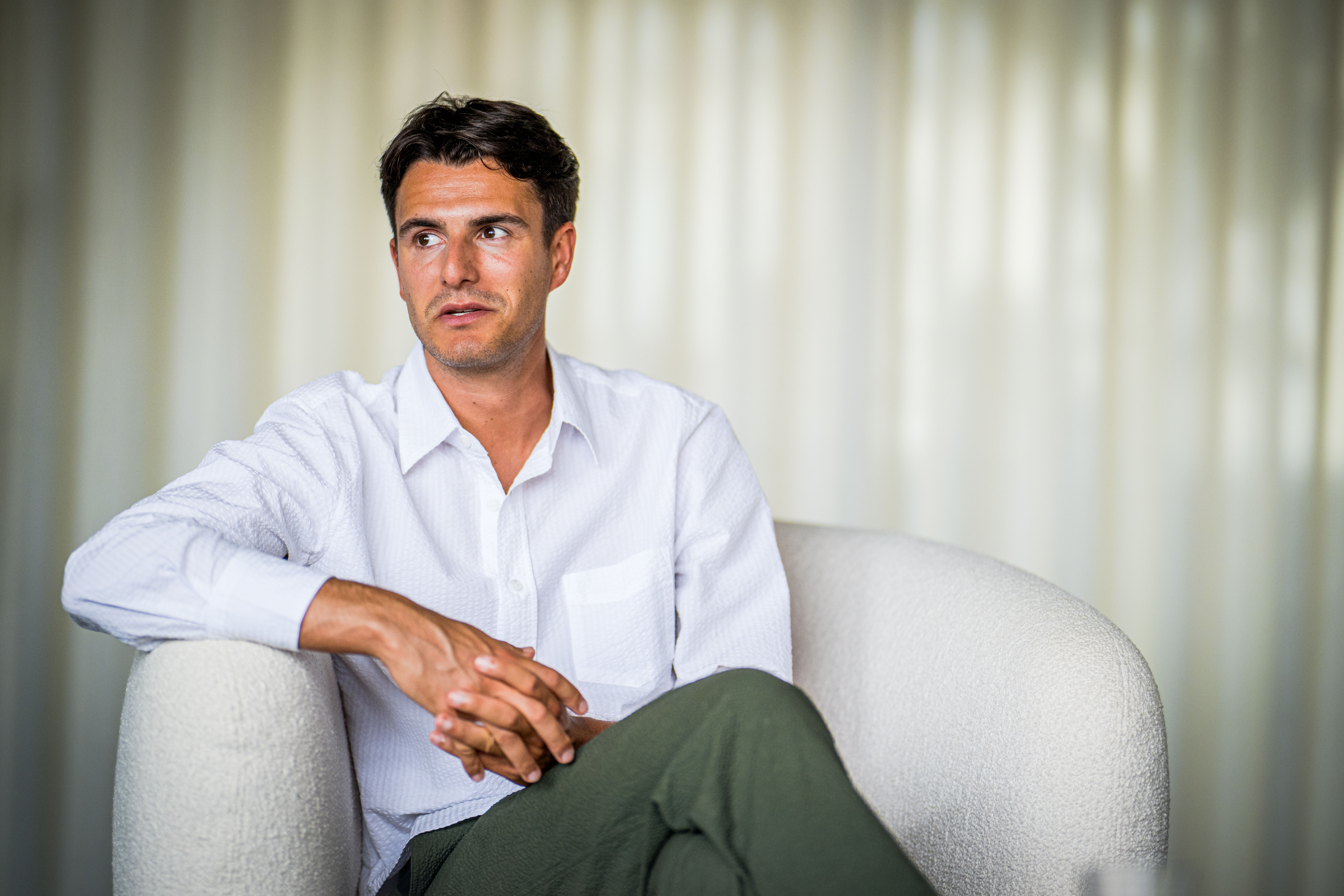 Vooruit party leader Conner Rousseau had a judge issue an injunction to prevent video footage of him from being published by two news organisations.
Following a unilateral petition by Rousseau, the judge prevented Het Laatste Nieuws and VTM NIEUWS from publishing reports on potentially racist statements made by the party leader in Sint-Niklaas.
VTM and HLN say they had prepared reports, including passages from the official report drawn up against Rousseau on the night of 1 to 2 September. Rousseau went to court to have the reports banned.
"The judge prohibits HLN and VTM NIEUWS from distributing any parts or information from the procedural report or any other documents from the ongoing investigation or judicial inquiry," said the outlets' parent company DPG Media, which opposed the unilateral petition. "If these are leaked, the company will have to pay a fine of 1,000 euros per hour."
"I was in a pub in Sint-Niklaas that day and spoke to several police officers," Rousseau said of the events in question. "I had too much to drink, but in my memory, the tenor of these conversations was rather joking and friendly." The East Flanders Public Prosecutor's Office confirmed last week that his statements were being investigated.
Promising start
Rousseau has managed to make a number of unwanted headlines in a short time. His career began promisingly in 2019, when he entered the Flemish parliament after the regional elections. He had a clear mission: to put his party back on the map. Soon after, he became the leader of the Flemish socialist party sp.a, which he renamed Vooruit, meaning "forward".
He made an immediate impression by playing a conciliatory role in forming the federal government, scoring points with politicians and the public. With his forceful statements and trademark white trainers, his profile rose alongside the popularity of his party.
However, he came under scrutiny during the Covid-19 lockdown in the summer of 2020, when a video of him partying without a mask at a wedding in France went viral.
Last year, he raised more eyebrows when he said in an interview with HUMO magazine: "I don't feel at home in Molenbeek," referring to the Brussels district that had made international headlines a few years earlier following the terrorist attacks in Paris and Brussels. He added: "My message was that we need to improve conditions in these neighbourhoods by investing in language, childcare and education." ​ Nevertheless, the comments brought him significant criticism.
Inappropriate behaviour
More recently, complaints of inappropriate behaviour and sexual misconduct have put Rousseau in a difficult position. His party released a statement calling the complaints "a deliberate campaign of hatred and gossip" and "a new example of a witch hunt" with only one goal: "to destroy Conner and Vooruit". It also accused DPG Media of not acting fairly.
It was around this time that Rousseau released a "coming out" video, in which he spoke about his sexuality and said he was attracted to both men and women. The video received mixed reactions, with some speculating that it was part of a broader campaign ahead of next year's national elections and in the context of complaints regarding his behaviour.
Until recently, Rousseau has been able to count on general support, but since this weekend he has been receiving a lot of criticism on social media. Meanwhile, the Flemish Association of Journalists is pushing for a correction to the injunction. "The unbalanced decision conflicts with the constitutional ban on preventive censorship," it says.
#FlandersNewsService | © BELGA PHOTO JASPER JACOBS
---
Related news