Poll shows voters leaning towards opposite ends of political spectrum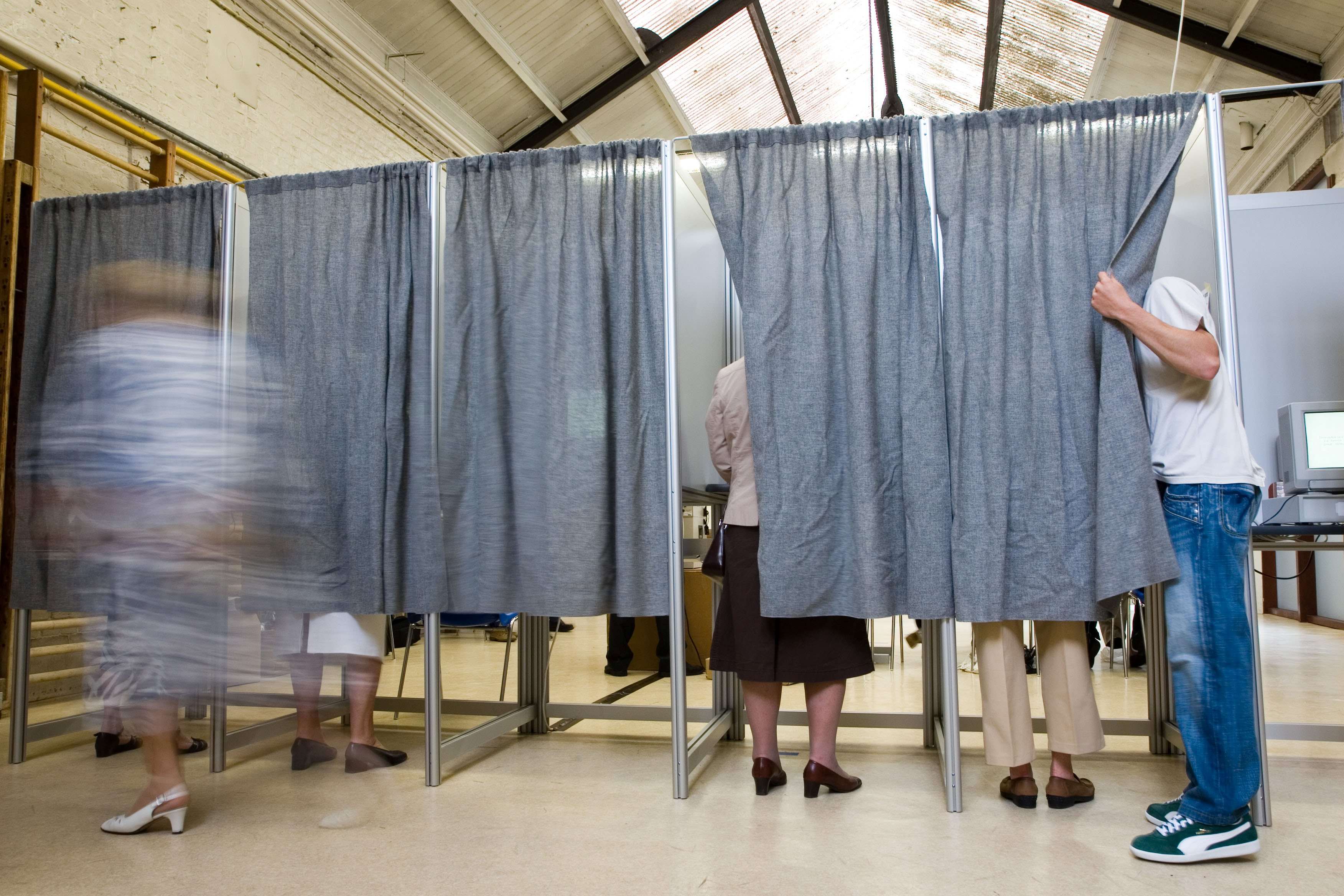 A new poll from De Standaard and VRT shows a rise in popularity of political parties to the extreme right and extreme left.
Workers' party PVDA and Vlaams Belang are gaining ground, while more centrist parties CD&V and Open VLD polled at under 10 per cent and the Green party even lower. This poll shows an entirely different electoral landscape from the 2019 elections.
The differences are minor and fall within the margin of error, but the liberals and the Christian Democrats are now virtually smaller than the far-left PVDA. The latter is growing slightly and now polls at 9.5 per cent, compared to 9.1 per cent in the same poll last year. CD&V (9.2 per cent) and Open VLD (9.3 per cent) do not reach the symbolic threshold of 10 per cent, although the Christian Democrats polled even lower last year (8.7 per cent). The Green party, which scored 9.4 per cent of virtual voters in the previous year, dropped further to 7.9 per cent.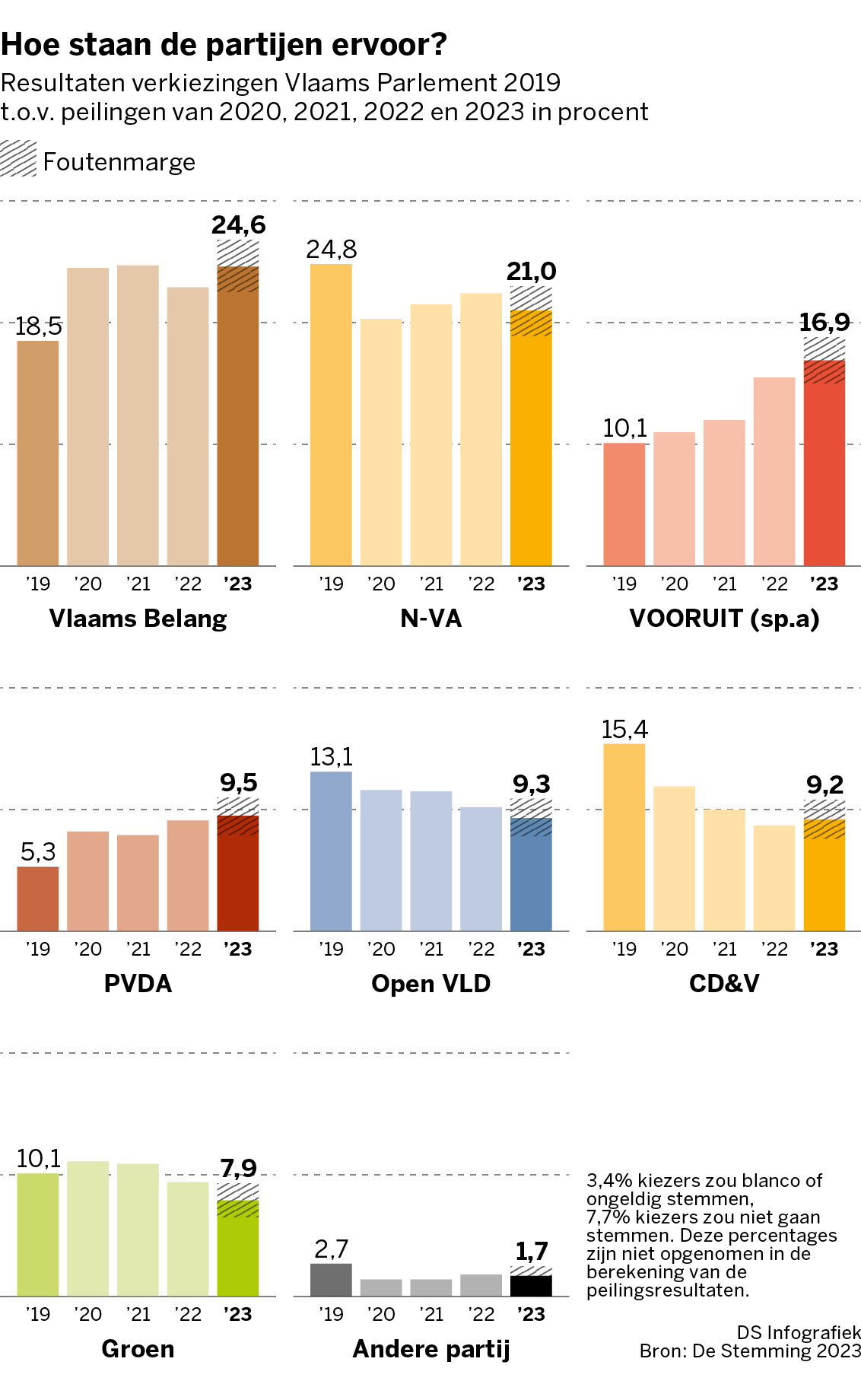 In addition to the extreme left, the extreme right polled well. Vlaams Belang came in at 24.6 per cent, compared to 22.9 per cent in the poll last year, and would therefore be the largest in Flanders by far. Vooruit added almost 1.5 percentage points and is now at just under 17 per cent in the polls, a big jump compared to the 2019 election result (10.1 per cent). PVDA climbed from 5.3 per cent in 2019 to almost 10 per cent.
Of those surveye, 11.2 per cent said they would vote blank or have yet to decide. A recent poll indicated that 30 per cent of Flemish citizens do not plan to vote next year.
The big question in the 2024 elections will be whether Vlaams Belang or N-VA will be the largest party. The new poll puts Vlaams Belang firmly in first place with 24.6 per cent.
Of the 2,000 participants of the survey, 31 per cent said they did not feel any politician represented them. N-VA leader Bart De Wever earned 12.5 per cent of the popularity vote, followed by Vooruit leader Conner Rousseau (10.4 per cent), prime minister Alexander De Croo (Open VLD, 7.4 per cent), and Vlaams Belang leader Tom Van Grieken (7.1 per cent).
#FlandersNewsService | © BELPRESS