Von der Leyen in Kyiv for talks on steps towards Ukraine's EU membership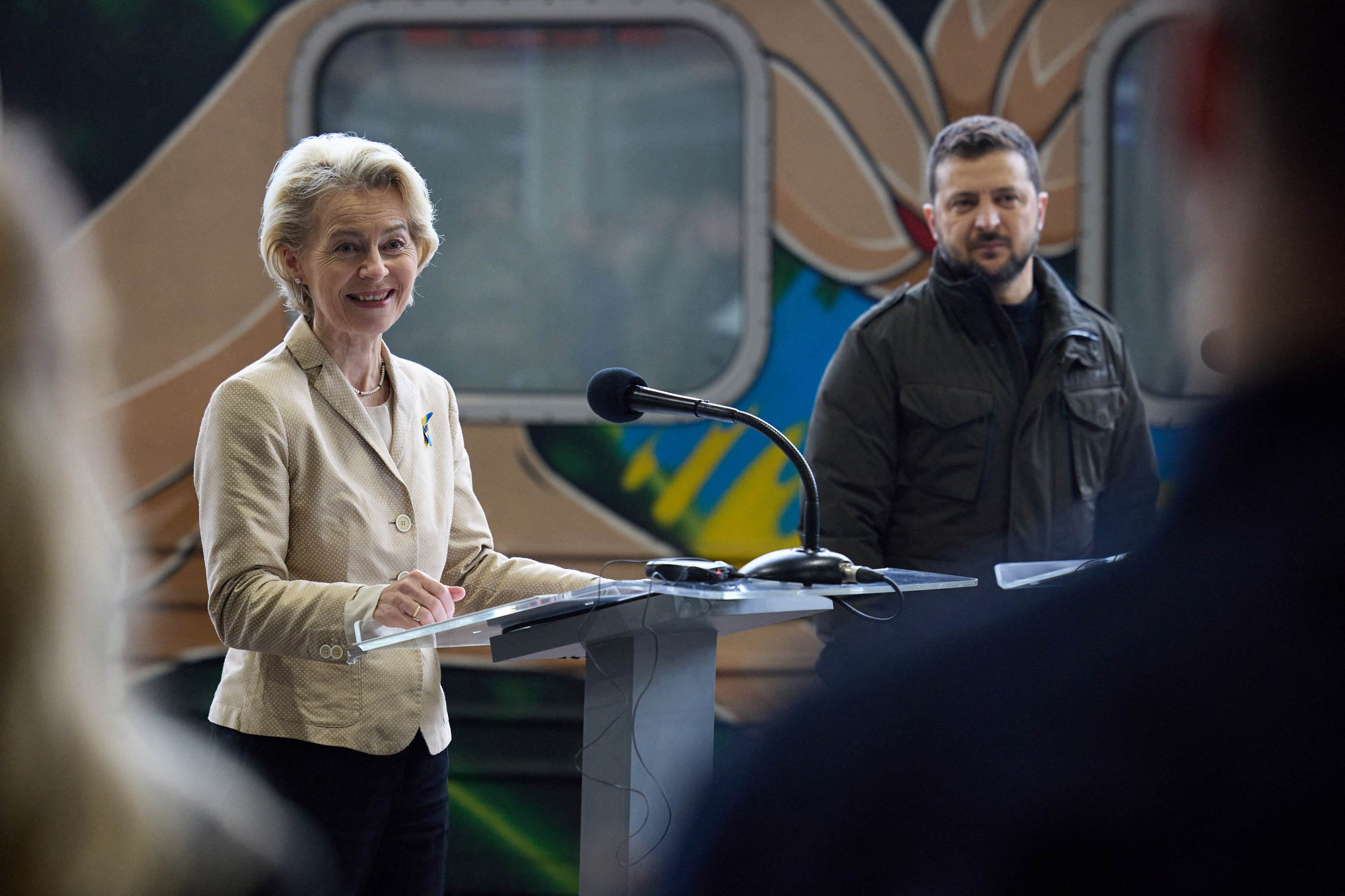 European Commission president Ursula von der Leyen arrived in the Ukrainian capital, Kyiv, on Saturday morning, where she will meet president Volodymyr Zelensky to discuss the country's steps towards EU membership.
Von der Leyen will present a report on the progress of Ukraine's reforms on Wednesday in Brussels. Based on the report, EU leaders will decide whether or not to open accession negotiations in December.
During the meeting in Kyiv, there will also be discussions on financial and military support for Ukraine and possible new sanctions against Russia. The trip was not announced in advance due to security reasons.
This is the sixth time since the Russian invasion that Von der Leyen has visited Ukraine. She told journalists travelling with her on Saturday that she wanted the current visit to show that "we are firmly on Ukraine's side".
Ukraine has been an official candidate for EU membership since the summer of 2022, but the 27 member states still have to agree unanimously to open negotiations. For this to happen, Ukraine has to meet a number of conditions. Requirements include taking further steps to improve the functioning of the rule of law, upping the fight against corruption and money laundering, limiting the influence of oligarchs and guaranteeing media freedom and better protections for minorities in Ukraine.
© PHOTO UKRAINIAN PRESIDENTIAL PRESS SERVICE / AFP
---
Related news