'The champagne is to blame' in Opera Ballet Vlaanderen's new production of Die Fledermaus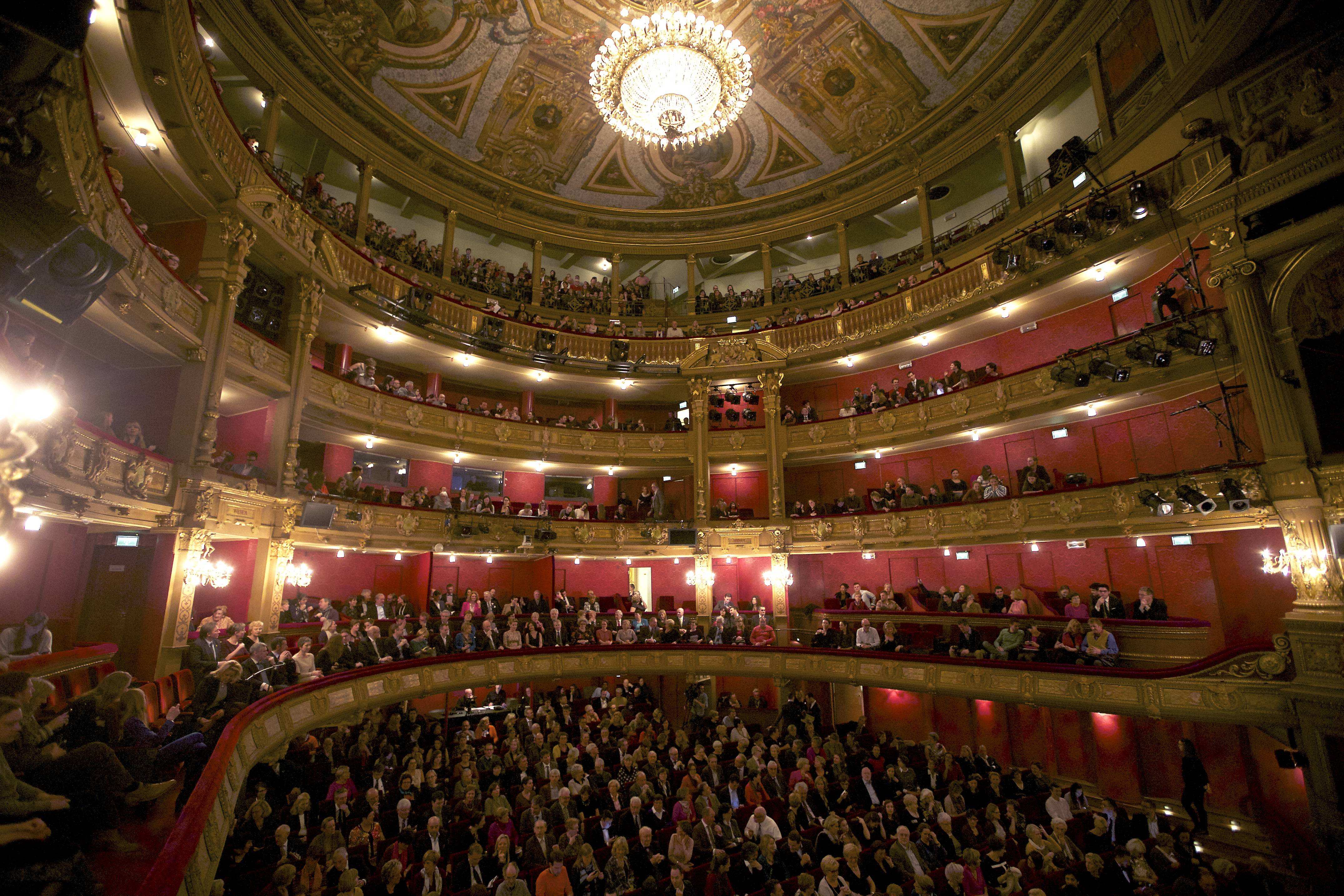 From Sunday, Opera Ballet Vlaanderen (OBV) will present a new semi-staged production of Johann Strauss II's Die Fledermaus in Antwerp, followed by performances in Ghent. The staging and adaptation by director Tom Goossens will feature a mix of the original score and contemporary dialogues in Dutch.
Die Fledermaus is a comedic operetta that revolves around servants tricking their superiors, wives fooling husbands and a light-hearted revenge plot at a New Year's Eve party in Vienna. Featuring slapstick, fake identities and no shortage of high notes, the operetta concludes with the hungover characters blaming the champagne for their antics.
This new production will bring together opera singers and actors for a more contemporary rendition of the story.
Flemish actress Tania Van der Sanden says she made it clear to Goossens that she was not a singer when he asked her to join the cast. While the operetta genre includes dialogue in the language of the music, additional text has been added in Dutch to feature actors, written by Goossens.
The dialogue in this version makes fun of the antiquated and often misogynist aspects of opera. Meanwhile, Van der Sanden says there are still operatic themes relatable to a modern audience: "Infidelity, lying to get out of work and instead going to a party, we still do this," she says.
OBV refers to Strauss II as the "Waltz King" in its press release, citing his famous Blue Danube Waltz, a recognisable melody featured in the renowned Vienna Philharmonic New Year's Day Concert. His Die Fledermaus features equally memorable music.
OBV has been aiming to attract attracting a new and younger demographic for their audience. Half of the visitors in the past season attended an opera or ballet performance for the first time, and one in five spectators was younger than 40.
(MOH)
#FlandersNewsService | Ghent Opera House © BELGA PHOTO NICOLAS MAETERLINCK
---
Related news