Opera Ballet Vlaanderen launches new season including six world premieres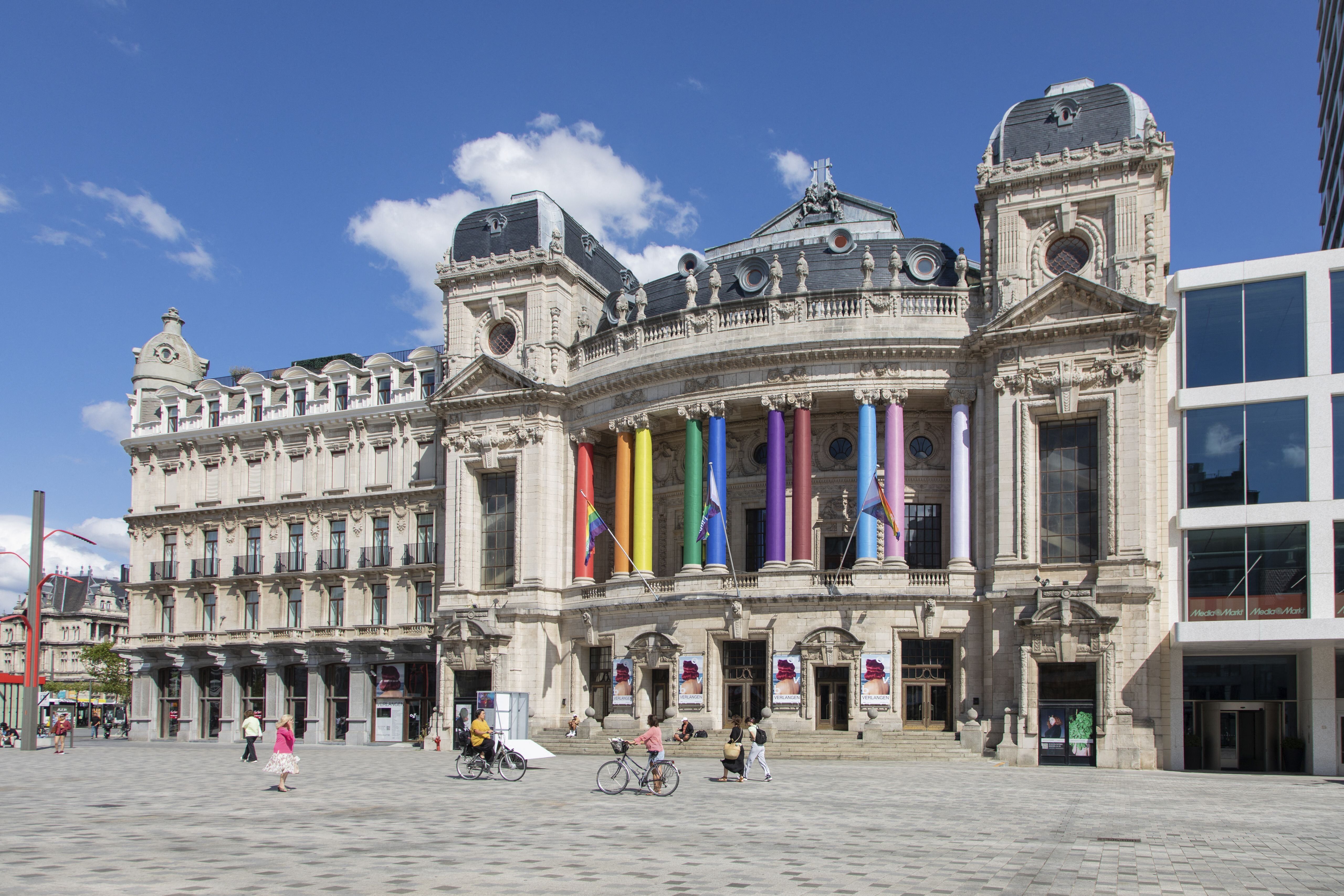 Opera Ballet Vlaanderen has announced its 2023-2024 season with an exciting mix of classics and six world premieres. At a press conference on Thursday morning, the opera house also confirmed that the artistic director Jan Vandenhouwe would continue in his position until 2031. ​ 
Vandenhouwe, who has held his position since 2019, is responsible for VONK, a platform for education, inclusion and experimentation. With several productions falling under this category for the upcoming season, Vandenhouwe is aiming to maintain tradition while forging ahead with innovative new works and methods for reaching a wider audience.
To achieve this, he and general director Jan Raes present "a season of new encounters" with the theme for next year: Eye to Eye. The title refers to French-Jewish philosopher Emmanuel Levinas, whose work focuses on encounters between people, especially The Other, and relinquishing self-centredness in favour of listening to those different from us.
"Opera Ballet Vlaanderen wants to offer a safe haven for key works from Flemish dance heritage by passing them on to a new generation"
The first opera of the season, Mozart's La Clemenza di Tito, will call on this theme as director Milo Rau invites refugees and non-professional performers to participate in a non-traditional staging. 
FC Bergman's 2018 production of Les Pecheurs de Perles will return to the stage in a revival of the stunning show. Georges Bizet, best known for his masterpiece Carmen, also composed this often underrated soaring score that follows an ultimately tragic love triangle. An example of innovation intermingling with tradition, the production focuses on history repeating itself, as the lead characters rupture their relationships a second time when they encounter each other in old age.
The brilliant set features an enormous wave threatening to crash, while, using a turntable, the other setting is a dreary retirement home by the sea.
Belgian composer Daan Janssens and Belgian director Fabrice Murgia turn to the French novel Le rapport de Brodeck for inspiration in their new opera Brodeck. This dark parable of war, xenophobia and memory is an encounter with the darkest chapters of modern history, making it a timely premiere.
As with the opera line-up, the ballet programme will mix old with new, featuring premieres and returning two classics from the repertoire as a double bill: Igor Stravinsky's Petrushka and Kurt Weill's Die sieben Todsünden. Then the company will move towards more contemporary offerings. 
"Opera Ballet Vlaanderen wants to offer a safe haven for key works from Flemish dance heritage by passing them on to a new generation," the company says. Associate artist at OBV Jan Martens will put forth the world premiere of Graciela Quintet, a choreography set to music by the Greek composer Graciela Paraskevaídis.
American choreographer Richard Siegal will present yet another premiere with his imaginative New Ballet Mécanique. Not a typical ballet, this piece will incorporate immersive sounds created by everyday objects and elements by Swiss composer and sculptor Zimoun.
The move towards contemporary ideas and offerings is a significant component of VONK, which translates as roughly "spark" or "sparkle". In addition, VONK focuses on new talent and inclusion, providing large-scale participatory projects such as this season's In Schemer (At Dusk), where residents of Antwerp, Ghent and Mechelen join forces to tell stories.
Global injustices
Another VONK project, Kruistocht by Belgians Johan De Smet and Frederick Neyrinck, revolves around child labour and power struggle. While the subject matter is heavy, this family opera urges audiences to confront global injustices and the migration and slavery of children.
Much like Opéra Royal de Wallonie-Liège, OBV is hoping their outreach and premieres will lure younger crowds into seats. While the company has recently grown its new audience database by 50 per cent, the trend towards younger audiences has slowed, with the average age being 55, up from 50 in 2022. In previous years the average age has occasionally fallen below 50. 
Notably, only one female conductor has been contracted for the season out of the 18 productions.
The largest cultural institution of Flanders, OBV won the Opera Company of the Year at the International Opera Awards in 2019. After the Covid-19 pandemic and cultural budget cuts, the company is striving towards a brighter future and further encounters with new audiences.
(MOH)
#FlandersNewsService |© HEMIS VIA AFP