Personal threats, smashed windows and slashed tyres: how the Delhaize conflict got out of hand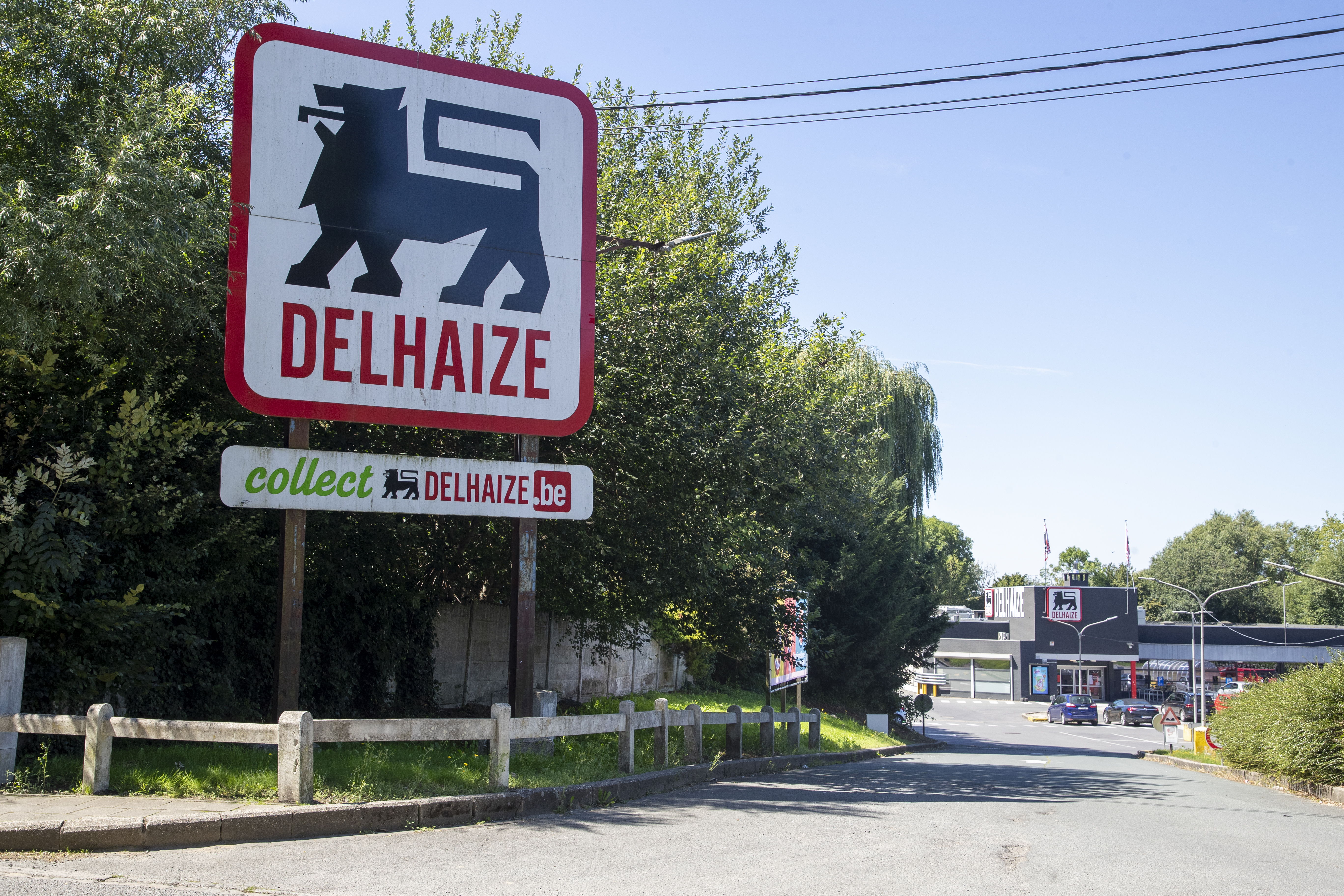 For months, people associated with the retail chain Delhaize have had to deal with vandalism and threats. The reason for this is the ongoing social conflict, which is taking on increasingly extreme forms, De Standaard writes on Friday.
The management of Delhaize announced in March that the supermarket chain would privatise all its remaining stores. Despite the help of a social mediator, management and unions have yet to reach an agreement. Fearing a deterioration in working conditions, the unions regularly take action by blocking shops and distribution centres.
Recently, however, there have been actions by strangers that go beyond the peaceful expression of discontent. The targets are the franchisees, who receive personal threats and have their property damaged. They include Diego Louwers, the new buyer of the Delhaize store at Flagey in Brussels, whose car was vandalised. The same evening, the home of Carlos Courtois, the store's new co-owner, was defaced with a target drawn on it.
"There is no reason to spare the house of the CEO of Delhaize Belgium"
The CEO of Delhaize, Xavier Piesvaux, also had his home defaced on the night of 7 July. "There is no reason to spare the house of the CEO of Delhaize Belgium," read an email calling for the action. "Xavier Piesvaux and his colleagues have no right to peace of mind as long as they cause this job insecurity."
Stepping up resistance
At the same time, an email from the people behind the vandalism called for "resistance to be stepped up" after "strikes, blockades, boycotts, damage to shops and sabotage have had no effect". The sender refers to previous actions against shops in several cities, including Ghent, Liège, Dinant, Brussels and Mons, which took place in May.
So far, Delhaize has identified around 30 acts of vandalism, ranging from smeared facades and smashed windows and doors to slashed car tyres. It is unclear who or how many people are behind the actions or whether it is an organised group. An email exchange with Het Laatste Nieuws suggests they are far-left activists, as the emails speak of a "class struggle against the bourgeoisie". ​ The trade unions have distanced themselves from the vandalism.
"We have to defuse this situation, or it will end badly"
"We have to defuse this situation, or it will end badly," says Luc Ardies, CEO of retailers' organisation Buurtsuper.be. "Absenteeism is already on the rise, and everyone is demotivated. This has to stop."
© BELGA PHOTO NICOLAS MAETERLINCK
---
Related news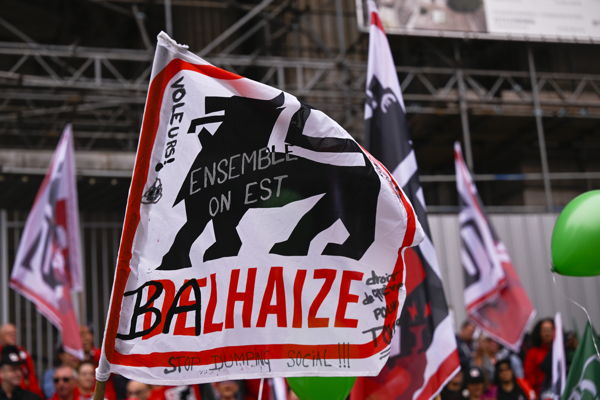 Strikes weigh on financial results of Ahold Delhaize
The strikes at Delhaize in Belgium had a negative impact of 0.7 percentage points on sales during the second quarter of 2023, the Dutch supermarket group Ahold Delhaize revealed on Wednesday. The company announced in early March that it was privatising all its supermarkets in Belgium, which has led to many strikes during the past months.
www.belganewsagency.eu