Strikes weigh on financial results of Ahold Delhaize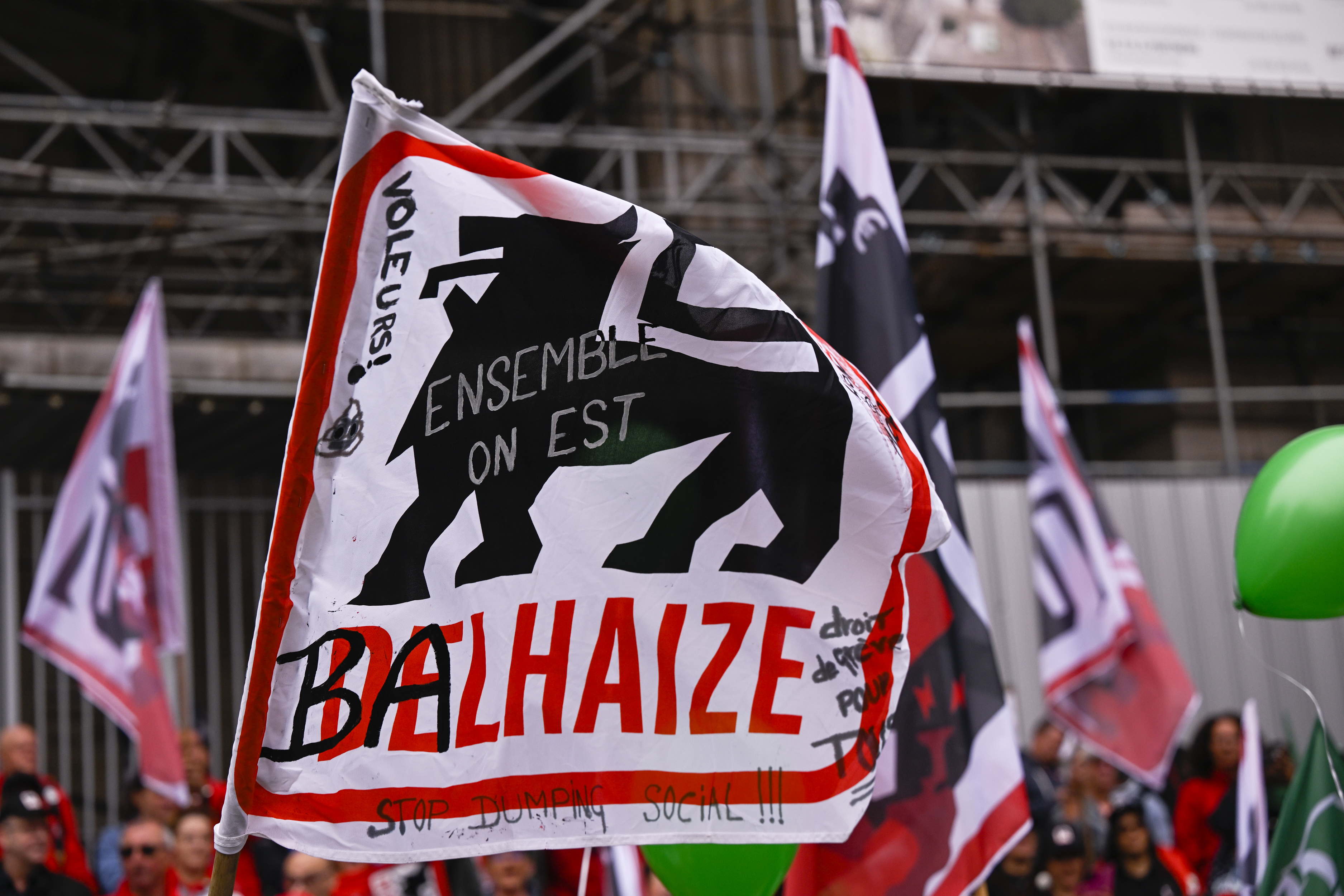 The strikes at Delhaize in Belgium had a negative impact of 0.7 percentage points on sales during the second quarter of 2023, the Dutch supermarket group Ahold Delhaize revealed on Wednesday. The company announced in early March that it was privatising all its supermarkets in Belgium, which has led to many strikes during the past months.
Ahold Delhaize posted sales of over 22 billion euros during the second quarter, up 4.3 per cent at constant exchange rates. Without the impact of the strikes in Belgium, sales in Europe would have increased by 7.6 per cent, the company reported.
On the topic of the strikes in Belgium, Ahold Delhaize CEO Frans Muller said he is "confident that the management team is on the right track".
Delhaize announced on Monday that the first 15 supermarkets will be taken over by independent operators. Their reopening is planned for October and November. According to the company, buyers will be found for all 128 Belgian supermarkets.
Protests continue
But Delhaize is still struggling with protesting employees. During a meeting between ​ Delhaize and unions on Monday, someone deliberately set off the fire alarm, after which the building was evacuated. A Delhaize spokesman also reported verbal violence and a damaged door.
As a result, Belgian minister of Economy and Labour Pierre-Yves Dermagne is calling the unions and management around the table, he announced on Wednesday morning. The meeting will be organised "starting next week".
According to the minister, it is "essential" that "the long tradition of social consultation we have in Belgium, which has proven its usefulness in very complex dossiers, is respected". Dermagne wants "clear commitments" for current and future employees of the supermarkets being corporatised.
© BELGA PHOTO LAURIE DIEFFEMBACQ