People of Flanders: Caroline Coenen makes sustainable food and art accessible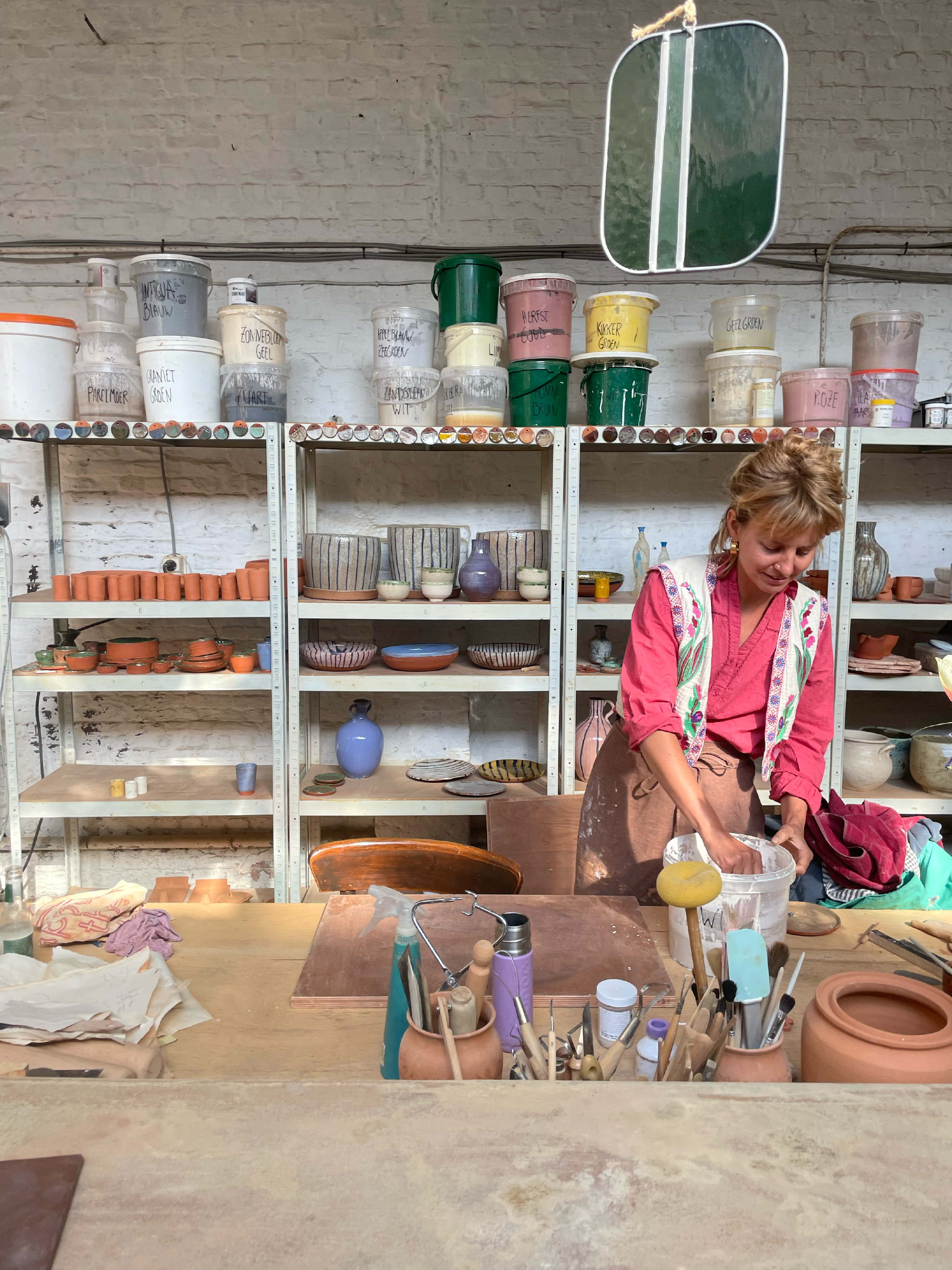 Caroline Coenen does what appears to be several different jobs, but to her, they are all connected. She has made it her business to promote sustainability in art and food and show people the benefits of sourcing both locally.
Coenen started out as a primary school teacher and worked with maritime heritage in Belgium. She used her summer holidays to work on farms in Greece, Albania and France. After eight years, she wanted to invest more of her time in the benefits of farming in Flanders. The initiative Boeren en Buren (Farmers and Neighbours) was what she gravitated towards when she returned to Belgium.
Boeren and Buren offers a direct link between farmers and people, bypassing stores. Buying locally provides a place where people get to know the farmers they buy from and build trust around their products.
"Once you taste food that's grown locally, you become a sort of food snob and want other people to try it"
Coenen and a few friends started a local chapter in Antwerp: Neighbourhood 't Werkhuys in Borgerhout. "I can't go back to store-bought anymore," she says. "Once you taste food that's grown locally, you become a sort of food snob and want other people to try it."
For her, aside from taste, it was sustainability and fair trade that drove her to invest in the endeavour. "The farmers earn more money this way, and buying locally is better for the environment," she says. Most of the farmers who supply her chapter in Borgerhout use manual labour for harvesting rather than mechanical equipment.
"This means the products are slightly more expensive, but not much more than what you buy in the grocery store, which adds transport costs and plastic wrap," Coenen says. She also says the farmer's markets around Antwerp during the week are different from Boeren en Buren in that the people selling there are not growing and harvesting the products themselves. She believes if more people in Antwerp started buying directly from local farmers, prices would go down even more.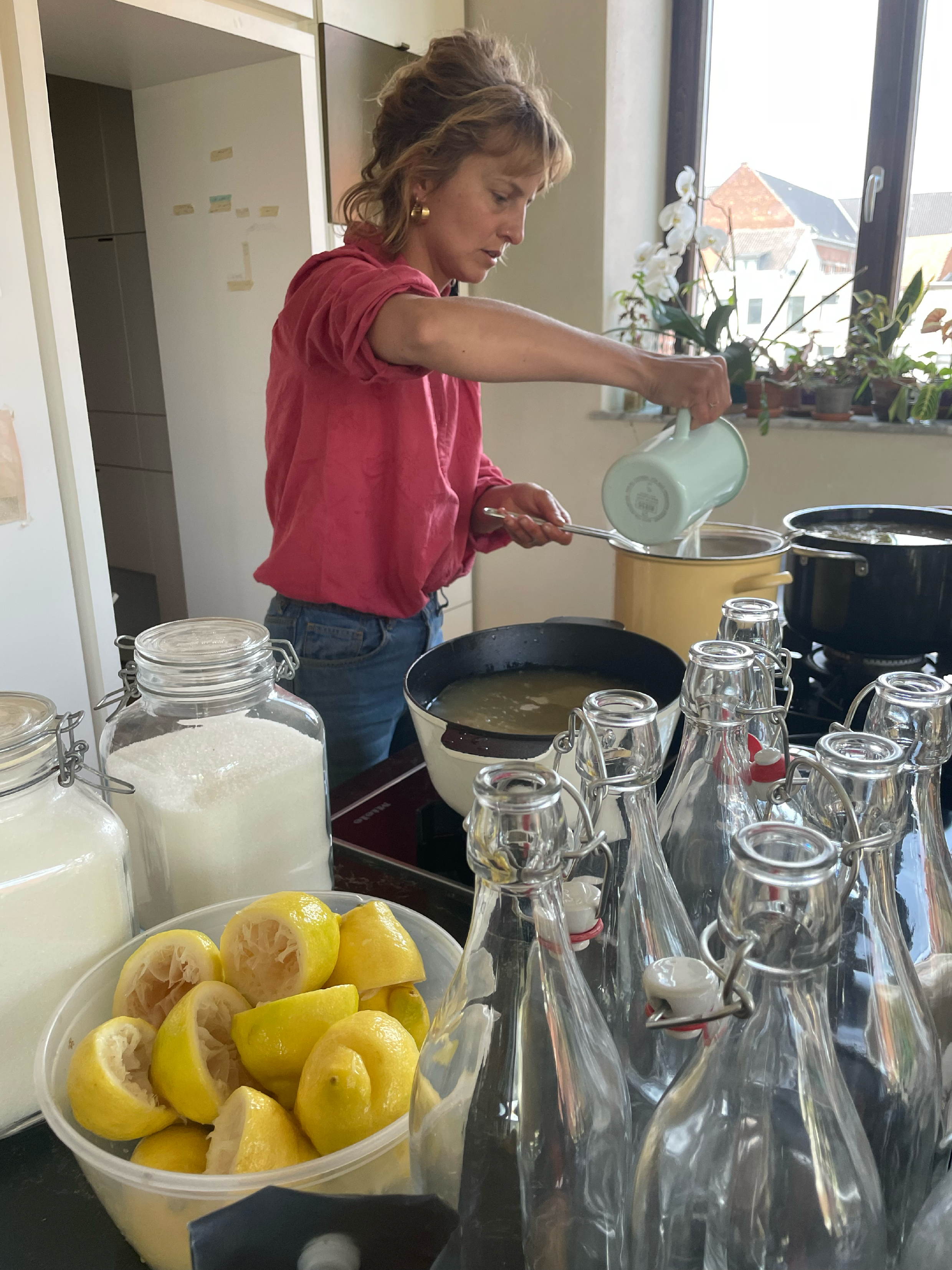 Her commitment to local farming contributed to her other endeavours when she and her husband decided to open a restaurant and summer bar two years ago and use only food sourced locally. Her ceramic business, Pekpottenbak, was the final ingredient in the combination of these ventures.
Pekpottenbak, where Coenen teaches pottery and sells colourful ceramics, has been a way for her to incorporate her art into the restaurant and bar, completing this sustainable quartet. She handmade all the plates, bowls, mugs and cups for Essen, the restaurant, and De Steeg, the summer bar.
"For me, it's not four different jobs. It's one," she says. "They're all connected: You help the local economy by eating locally instead of importing food from far away. If you make your own ceramics, you teach people to do it themselves instead of buying expensive, mass-produced things."
There is creativity to be found in local food, she says. "If you cook with seasonal vegetables, you depend on the weather from that season and nature in general. Sometimes not everything is available, and that makes you more flexible in a world that relies on everything being fixed."
She believes this type of flexibility with food makes a person more creative in problem-solving in other areas and transfers this way of thinking into her ceramic business. "If a colour is out, I experiment with other colours," she says. "Go with the flow."
While Coenen carries out these jobs from a place of creativity, she acknowledges that there needs to be financial compensation and that she is running a business. "I want to oversee everything and do everything myself," she says, "but I've had to learn to delegate and give people the tools to fix things on their own."
Much like her view on seasonal vegetables, Coenen continues to find flexible and creative ways to keep sustainability at the forefront of what she does.
(MOH)
#FlandersNewsService | © HANNAH MOSS
Related news