People of Flanders: Mieke Brack keeps lace history alive in Bruges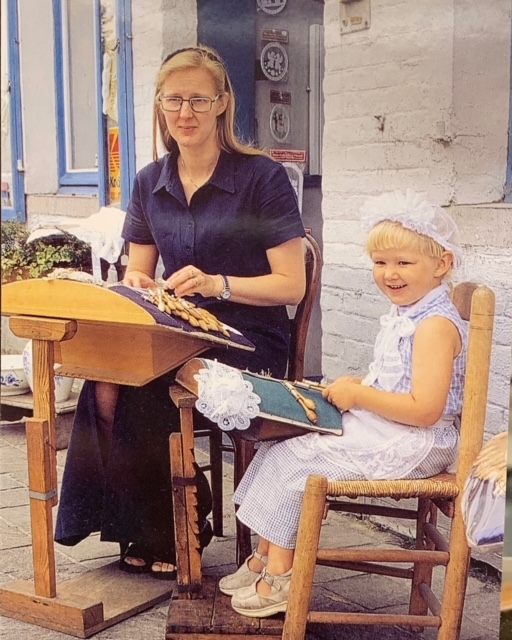 Historians have always contested the origin of lace. It is unclear whether its birthplace is Flanders or Italy, but since the 1500s, this craft has been a mainstay in fine art and the fashion of nobility. Mieke Brack, the owner of the Rococo lace shop in Bruges, is working to keep this art form as relevant as it is revered.
With five generations of lace makers in her family, Brack has been working for decades to keep the delicate history of lace alive at her shop and museum in Bruges. She describes her store as a place "where lace becomes an art, where people of all nationalities meet while admiring the beauty of lace from the past and the present".
Situated in the old city centre of Bruges, the location was owned previously by a pharmacist but was already functioning as a lace store when Brack bought it. "It was where we used to deliver our lace products," she remembers. 
Brack was born into a family of lacemakers in Aalst that goes back to the early 19th century. Her great-grandfather started the family factory in 1834 and was succeeded by his two sisters. The labour was passed down, and Brack was expected to help with the business as a child, ironing, folding handkerchiefs and making ribbon lace. 
"I hated lace," Brack says with a laugh. "I wanted to play the piano but had to help the family business instead. Just like on farms, when you live there as a family, you're expected to help with the workload. This was the same mentality being in a family of lacemakers."
As she got older, however, she grew to love lace and its intricate history. After reading the novel La Dentellière d'Alençon (The Lacemaker of Alençon), her passions became clear and she wanted to continue her family's tradition. "Lace making is hard work, but it has such a human history," she says.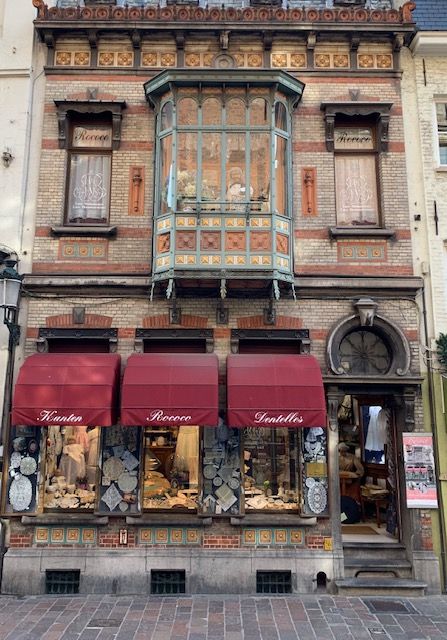 Moving into the same location where her family sold their wares in 1988 was a fitting choice. At the age of 18, she renovated, ran the store and the orders and lived upstairs so she could work all hours. Her parents did the finances, and she did everything else.
Brack's commitment to the art form occasionally bumped against the financial stability she needed to keep the business afloat. "Money was more important to the previous owners," Brack says. "I prefer not to sell something if it's not right for the customer, rather than selling it just to make a profit. People have to be happy with what they find in my store."
On how lace is viewed intoday, Brack is clear that there is not enough reverence for the craft. "People forget the importance and history of lace in Flanders. Lace put Bruges on the map and was one of the most significant exports from our region, which gave people a lot of work," she says. "Lace is our heritage".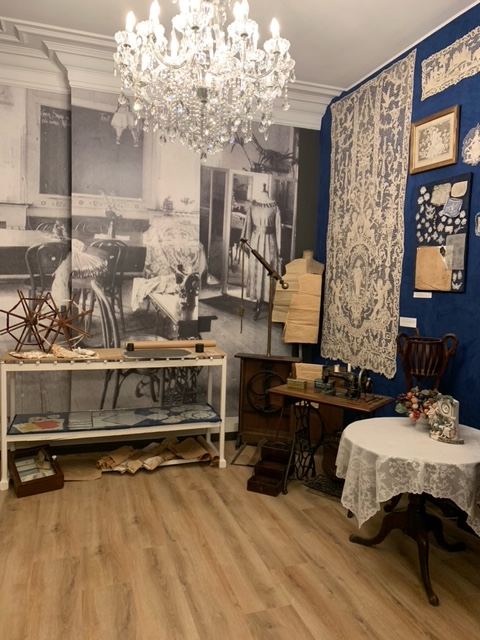 Brack wants lace to be given the same adoration it is shown in the French town of Alençon, which has recently become a Unesco World Heritage Site. She fears the city of Bruges is not doing enough to preserve this part of its history. With news of a new museum coming to Bruges, she wrote to city councillor Pablo Annys suggesting they put in a section about lace and received a response that said: "I have read your mail carefully and keep your suggestions in mind."
"How can we get people to be excited about lace?" Brack wonders. She used to have lacemakers in front of her store to entice people to come in and learn about the history, but was unable to get a permit renewal. The upper floor of her store is a small museum featuring original documents, photos, garments, tools and more, dedicated to the production of lace. "People go to museums and see the lace in the paintings; I hope they will come here to see the actual lace," says Brack.
Within the store, however, she also has interactions that give her hope for the future. She has customers from all over the world and recently had people from Mexico who returned to their home country and sent their friends to the store during their visit to Bruges.
"The best advertising is word of mouth," she says. "The Flemish government is spending millions of euros on technology and doesn't pay enough attention to culture. The tourists spreading the news about the history of lace are doing better than the government at keeping this art form alive."
(MOH)
#FlandersNewsService | © BELGA PHOTO
Related news