Palestine fires rockets into Israel following days of violence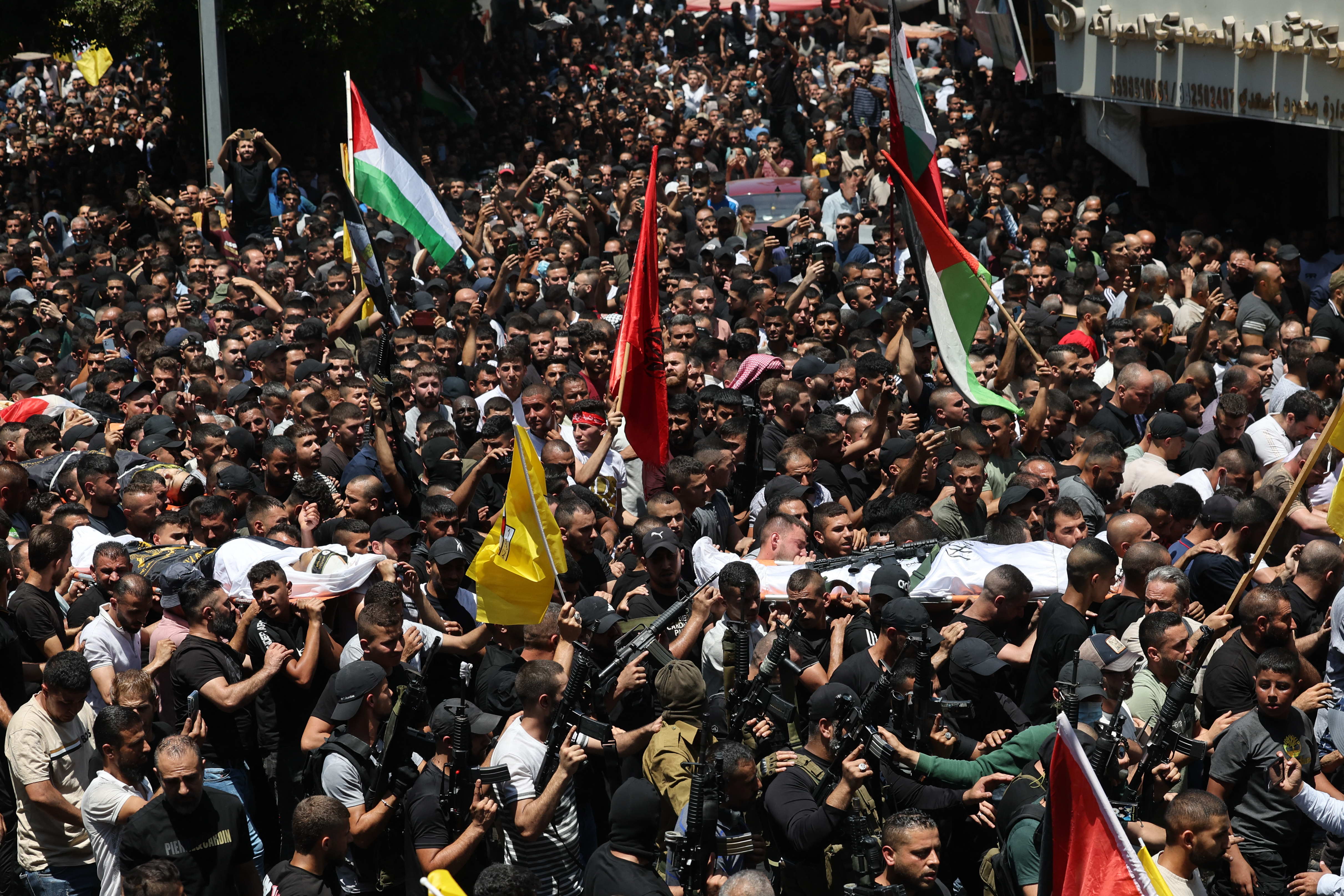 Five rockets were fired from Gaza into Israel on Wednesday, the Israeli army reported. All five missiles were intercepted, according to the Israel Defense Forces said. At the time of writing, Palestine had not claimed responsibility.
This incident came after eight people were injured on Tuesday evening when a car driver rammed into pedestrians near a Tel Aviv shopping centre and proceeded to stab civilians. Hamas has since claimed responsibility for the attack in a statement saying it was in response to Israel's military operation in the Palestinian city of Jenin on Sunday night.
The driver was killed by armed civilian Kobi Yekutiel, who said: "I thought it was a car crash, and then I saw him come out [of the car] with a knife and stab the first person he met near the car." Yekutiel shot the assailant twice.
Operation in Jenin
Tensions between Palestine and Israel have been more fraught than usual after Israel's airstrike on Homs on Sunday and raids on Jenin. Late on Sunday night, the Israeli army launched one of the largest military operations in the occupied West Bank in years. After several air raids, the army entered the city with more than 1,000 soldiers who engaged in firefights with armed residents for hours, resulting in the death of 13 Palestinians and one Israeli. Hundreds were injured.
Israel has since withdrawn its soldiers but will continue "routine tasks" in the West Bank. Residents of Jenin are slowly returning home while civil protection agencies search for the remains of explosives.
About 50,000 people live in the densely populated city, with one-third living in a refugee camp. Israel regards the city as a stronghold of militant Palestinians.
Pressure for sanctions
Meanwhile, in Belgium, government parties Vooruit, Groen, PS and Ecolo want the inister of Foreign Affairs, Hadja Lahbib (MR), to take stricter action against Israel. "More assertiveness is needed from you as a minister, both in words and in deeds," said the Foreign Relations Committee of the Chamber on Wednesday.
Groen party leader Wouter De Vriendt called for sanctions at the international level and a Belgian import ban for products made in the occupied Palestinian territories. "The coalition agreement is clear," he said. "We must send a signal to Israel. That must now finally be made concrete." ​
Mourners carry the bodies of Palestinians killed in clashes following Israeli military operation in Jenin © AHMAD GHARABLI / AFP
Related news