Israeli ambassador disappointed by Belgian position on Palestinian territories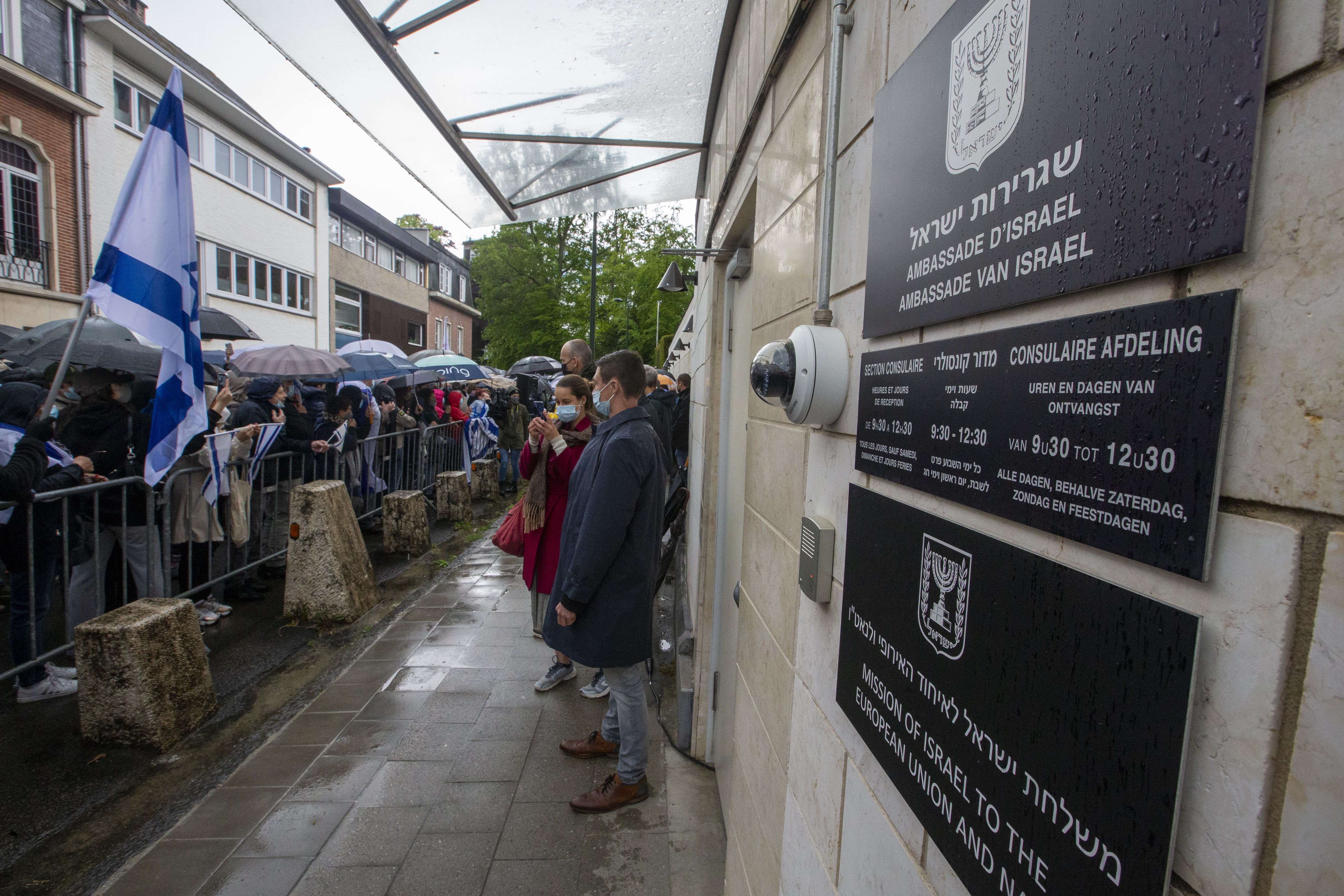 Idit Rosenzweig, Israeli ambassador to Belgium, expressed her disappointment at Belgium during a hearing of the Foreign Affairs Committee on the Israeli-Palestinian conflict on Tuesday. Rosenzweig is disappointed in Belgium's recent support for a UN resolution asking the International Court of Justice to look into Israel's occupation of Palestinian territories. According to her, Belgium is contributing to the Palestinians' "addiction" to going to international institutions instead of seriously negotiating peace.
Rosenzweig pointed out that Belgium stands out with its support for the resolution adopted at the UN General Assembly in early January. Among EU countries, only Ireland, Luxembourg, Poland, Portugal and Slovenia supported the resolution. Germany and Italy voted against it, France, the Netherlands, the Nordic countries, Spain and Switzerland abstained.
"We maintain a constant international position," a spokesman of Belgian Foreign minister Hadja Lahbib said a few weeks ago. "We remain in favour of respect for international law and any initiative that can contribute to it. Asking the opinion of a court of justice fits entirely within that framework."
On Tuesday, Rosenzweig also said she disagreed with the criticism by Belgian politicians and various organisations, comparing Israeli policy towards the Palestinians to apartheid. "If you want to participate in such populist propaganda, go ahead, but know that it is intellectually dishonest," she said.
Rosenzweig's comment that "maybe there is apartheid in Belgium too" raised some eyebrows. "In Belgian cities, 74 per cent of the Muslim population feels discriminated against, is that apartheid?" She answered that question herself a few minutes later, with "of course not".
Abdalrahim Alfarra, the head of the Palestinian mission in Belgium also attended the parliamentary committee. He thanked the country for supporting the UN resolution and showed his concern about the new, right-wing Israeli government led by Benjamin Netanyahu. He also asked Belgium to officially recognise the Palestinian state. Draft resolutions on that issue were tabled during the previous legislature but never found a majority.
Also on Tuesday, the United States, Germany, France, Italy and Britain published a statement which strongly opposes Israel's decision to legalise nine settlements in the occupied West Bank and plans for new housing in existing settlements. "This will only increase tensions between Israelis and Palestinians," the statement reads.
A pro-Israel demonstration at the Israeli embassy in Brussels. © BELGA PHOTO NICOLAS MAETERLINCK