Belgium calls on Israel for 'immediate de-escalation' after violence in Jenin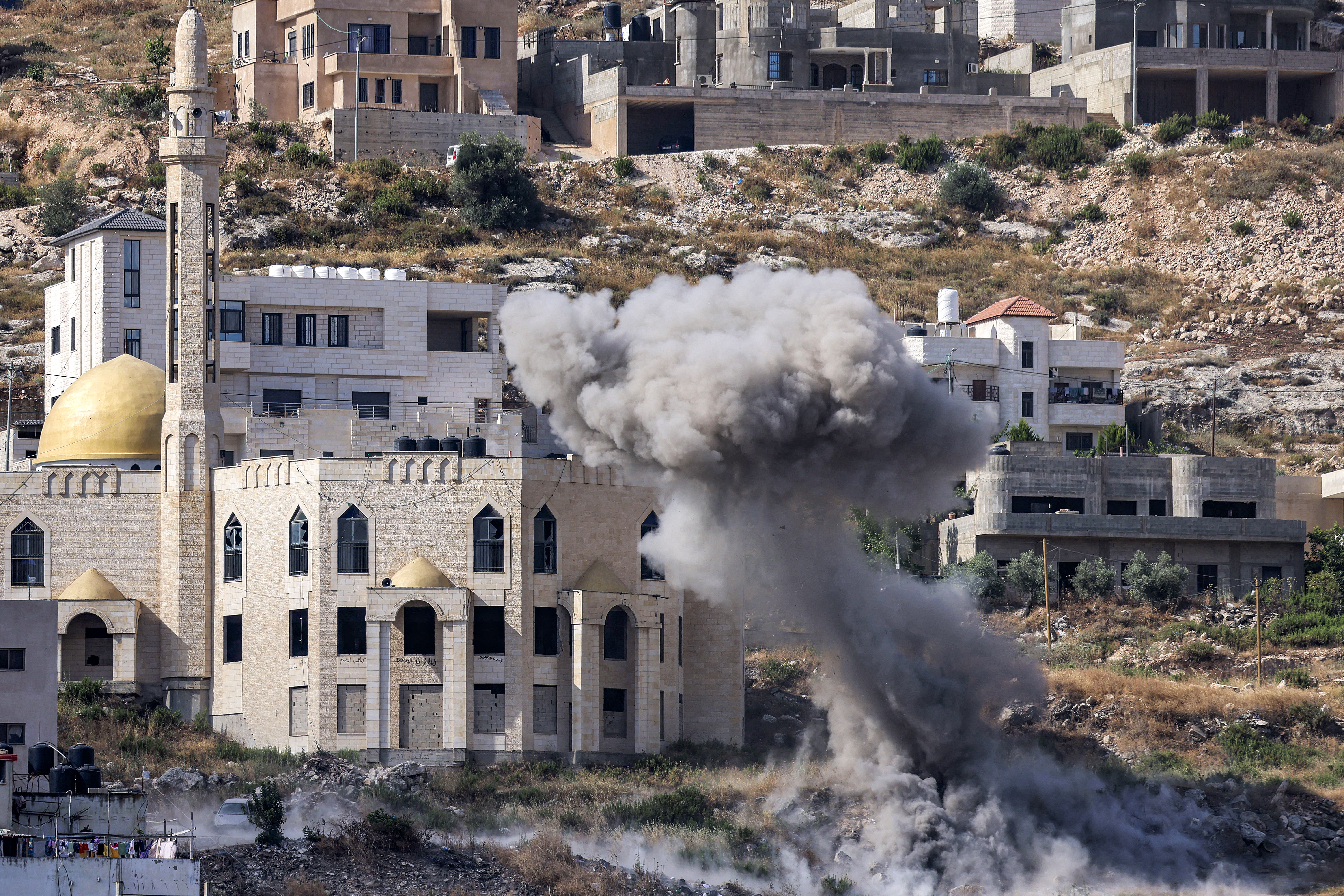 On Tuesday, a day after the European Union expressed its concern over Israel's recent actions in the Palestinian city of Jenin, the Belgian ministry of Foreign Affairs condemned the violence in a strongly worded statement on Twitter.
"Colonization is illegal & an obstacle to peace," the ministry tweeted. "Belgium calls on Israel to respect the commitments recently made in Aqaba and Sharm-el-Sheikh. We are also concerned about the deadly violence in Jenin & call for immediate de-escalation & respect for international humanitarian law." During meetings between the parties this year in Aqaba and Sharm-el-Sheikh, commitments were made to "de-escalate tensions on the ground" and "work towards a peaceful settlement between Israelis and Palestinians".
"Military operations must be proportionate"
Belgium's statement follows that of the European External Action Service, the EU's diplomatic service. Spokesperson Peter Stano tweeted that "the European Union is strongly concerned by the latest events in Jenin, which have led to several civilian casualties. Military operations must be proportionate and in line with international humanitarian law."
Furthermore, in line with its long-standing strong opposition to Israel's settlement policy, the EU "is concerned by Israel's announced plans to advance planning for more than 4,000 settlement units in the occupied West Bank at the end of June. The EU calls on Israel not to proceed with this."
Five Palestinians were killed in an Israeli army raid in the occupied West Bank town of Jenin on Monday morning. On Tuesday morning, the death toll had risen to seven. Dozens were wounded, including several Israeli soldiers. The fighting was the fiercest in years in the West Bank. For the first time in 20 years, the Israeli army deployed combat helicopters. The attack took place around 4.00 at a refugee camp in Jenin. The Israeli army invaded the camp to round up Palestinian militants it suspects of carrying out attacks.
Increased tensions
In another confrontation with the Israeli army, a Palestinian was killed on Tuesday near the city of Bethlehem in the occupied West Bank. The 20-year-old was shot in the head, the Palestinian Health ministry reported. Two other Palestinians were wounded. According to the Israeli army, a suspect had thrown Molotov cocktails at the soldiers, who returned fire.
The security situation in Israel and the Palestinian Territories has long been tense. Since the beginning of the year, 129 Palestinians have been killed in Israeli army operations, violent clashes or attacks. In the same period, 18 Israelis, a Ukrainian and an Italian have been killed.
(BRV)
© PHOTO JAAFAR ASHTIYEH / AFP
Related news