Nature Restoration Law: Green deputy prime minister urges Belgian 'yes' to final proposal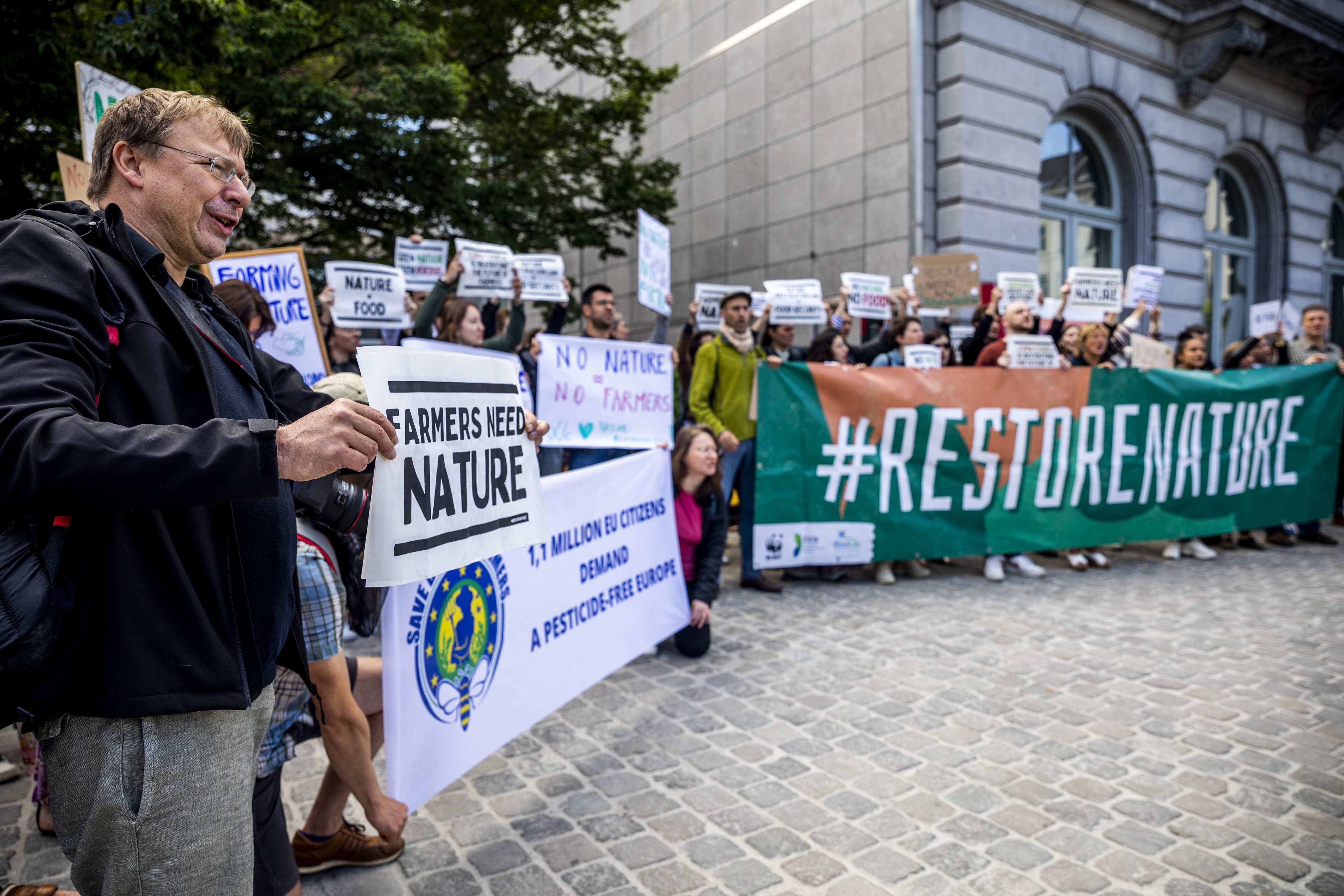 Deputy prime minister Petra De Sutter (Groen) has called for a "yes" vote from Belgium to the Swedish EU presidency's final compromise proposal on the European Nature Restoration Law. According to De Sutter, the proposal indicates that Stockholm still wants to go ahead with the vote.
Faced with internal opposition, the Swedish government considered withdrawing the text from the agenda of the European Environment ministers meeting in Luxembourg on 20 June. But Belgium, Germany, France and Luxembourg sent a letter this week urging Sweden to press ahead.
"The law remains a 'fast forward' for our nature"
De Sutter is pleased with the content of the final text. "What is now before us has fortunately not become a pause button," she said. "The law remains a 'fast forward' for nature. The law demands some concrete results for nature restoration and is less non-committal than others at the table wanted. The scope of this new law remains intact and is larger than what we agreed with the Natura 2000 sites decades ago, which is an important red line for us."
De Sutter calls on all parties to unite behind a "yes" vote when the various Belgian governments decide their position next week. Climate minister Zakia Khattabi (Ecolo) reacted positively to the new Swedish compromise text.
Opposition
The European Commission's Nature Restoration Law, which aims to restore Europe's biodiversity and ecosystems and protect nature against climate change, has been causing a stir for weeks. Several member states - including Belgium - have opposed the law because of its far-reaching consequences in densely populated and industrialised regions.
Besides the Council, where the member states sit, the European Parliament is divided on the issue, as Thursday's vote in the hemisphere's Environment committee showed.
© BELGA PHOTO HATIM KAGHAT