Leuven's imec 'essential' to achieve EU microchip ambitions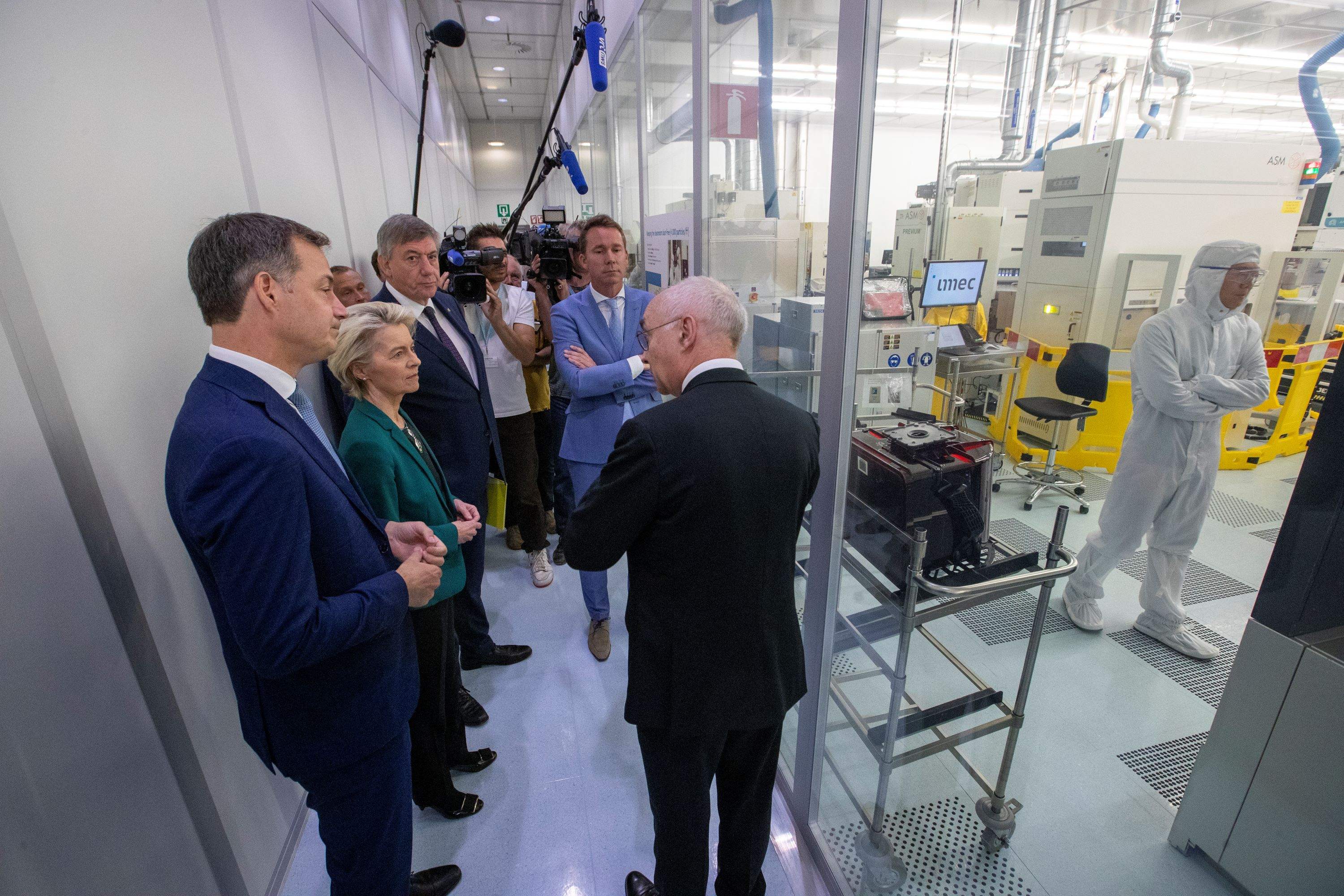 Leuven nanotech research centre imec is "essential" for the EU Chips Act, according to European Commission president Ursula von der Leyen, who visited the centre on Friday.
The act, which was agreed last year and is due to come into force in the autumn, aims to double Europe's chip production capacity by 2030. Europe currently has a market share of 10 per cent.
Von der Leyen, prime minister Alexander De Croo, Flemish minister-president Jan Jambon and Flemish minister for Work and Economy Jo Brouns visited imec on Friday. Imec is a world-renowned nanotechnology research centre, which forms a bridge between innovative discoveries and manufacturing companies. The majority of new chip technology discovered in the world is tested at imec, allowing scientists to see what needs there are when moving from a lab setting to mass production.
"The role imec plays in the European Union's ambitions will be particularly significant," von der Leyen said. "To be less dependent on East Asia, we need to scale up our production here in Europe: imec is essential for our economic security. For investors who need to research and test their innovations before moving to mass production, it is an important place."
#FlandersNewsService | Alexander De Croo, Jan Jambon, Ursula Von der Leyen, Jo Brouns and imec CEO Luc Van den hove during a visit to imec in Leuven © BELGA PHOTO NICOLAS MAETERLINCK
Related news