Imec and ASML work together on pilot line for state-of-the-art chip technology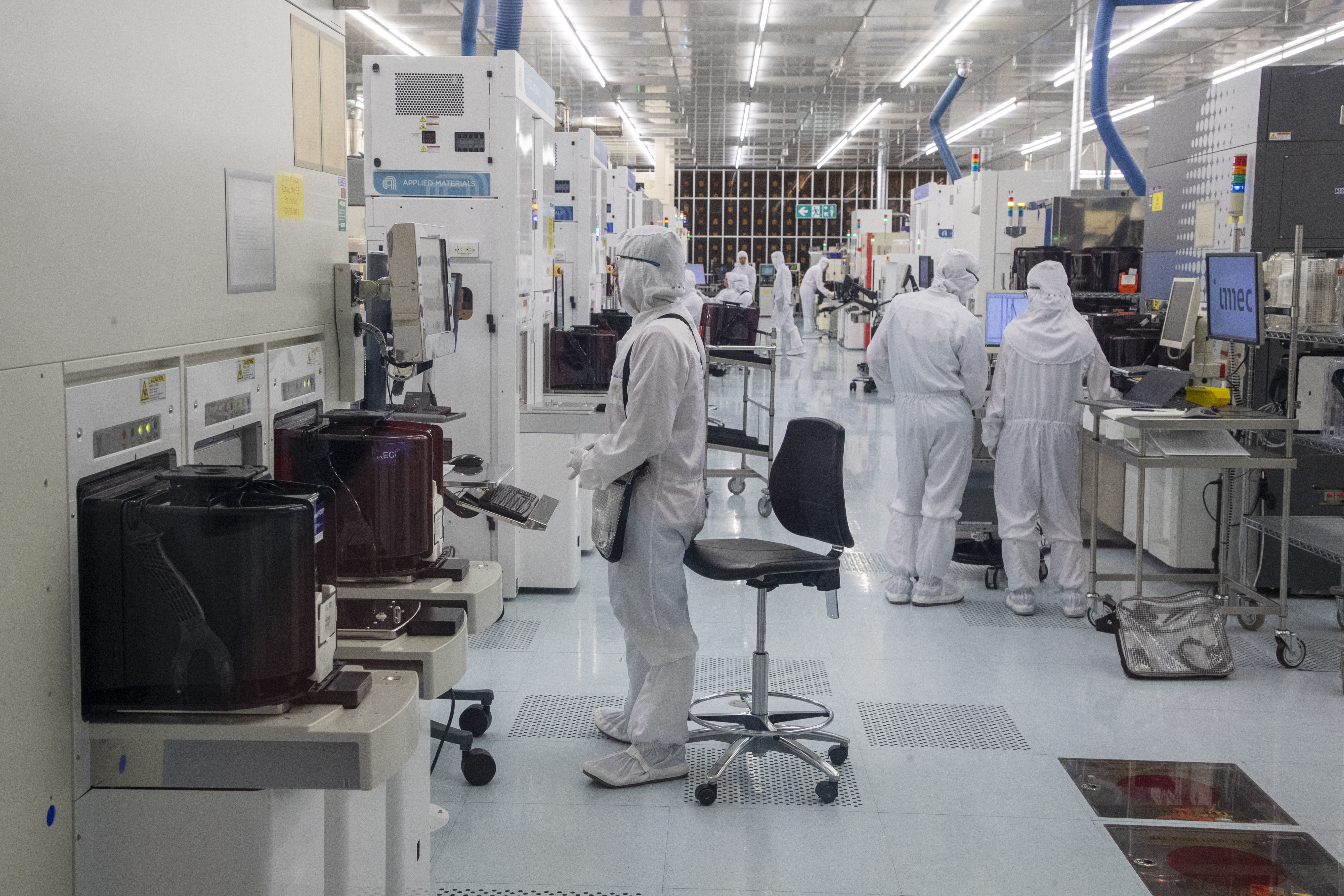 Leuven research centre imec and the Dutch ASML have joined together to create a pilot line of the most modern chip technology to date. ASML supplies machines to the semiconductor industry and will provide its most advanced machines for imec and this undertaking. The centres signed a letter of intent and announced their plans on Wednesday.
This pilot line will investigate the possibilities of the latest technology in high NA-EUV lithography, printing integrated circuits on microchips. Through this method, companies that use semiconductors can learn about the new opportunities that technology offers.
According to imec and ASML, the development of high NA-EUV lithography is "critical to the development of high-performance, energy-efficient chips". These chips are needed for future applications with artificial intelligence in healthcare, the car industry and sustainable energy, among other things, the companies say.
In a bid to make the technology widely available and to keep research and development capabilities in Europe, "significant investments" are required, imec and ASML say. Their goal is to prepare the technology for mass production as soon as possible.
Imec and ASML have been working together on microchip technology for more than 30 years.
#FlandersNewsService | © BELGA PHOTO NICOLAS MAETERLINCK