King Philippe and Queen Mathilde receive private audience with the Pope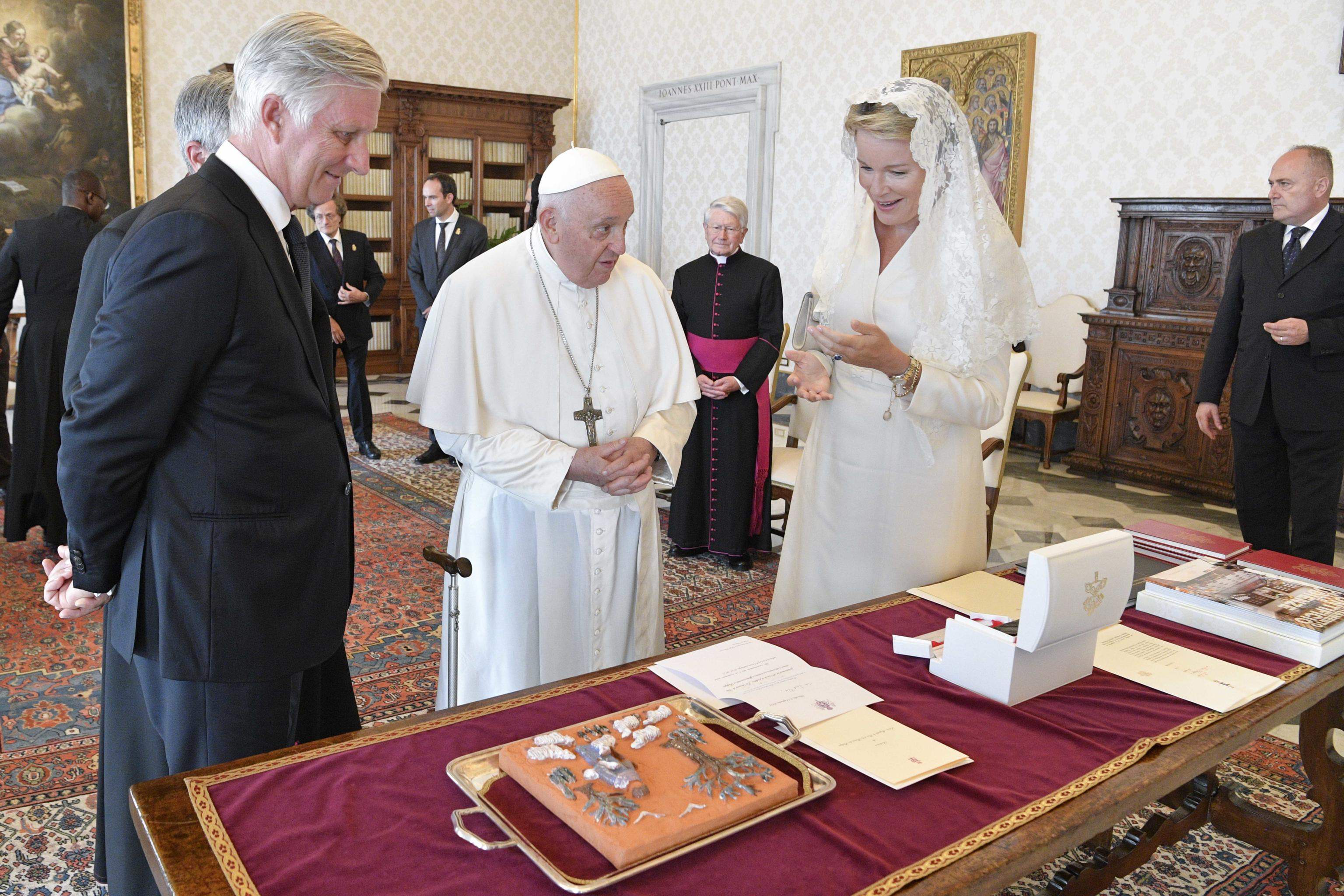 King Philippe and Queen Mathilde were received by Pope Francis at the Vatican on Thursday morning. The Royal Palace announced this meeting and posted photos on X, formerly Twitter.
According to the palace, the royals' visit was a private audience with the Pope and without aides. It is not known what was discussed, but subjects such as the DRC, where the Pope will visit at the beginning of 2023, the war in Ukraine and the new Belgian archbishop are said to have been topics of conversation.
The King invited the Pope to visit Belgium during the 600th anniversary of KU Leuven in the academic year 2024-2025.
After the audience with the Pope, the King and Queen met Paul Richard Gallagher, secretary for relations with states of the Holy See. During the meeting, a statement from the Vatican said, "satisfaction was expressed at the good relations between the Holy See and Belgium, highlighting the role of Christian faith and the Catholic Church."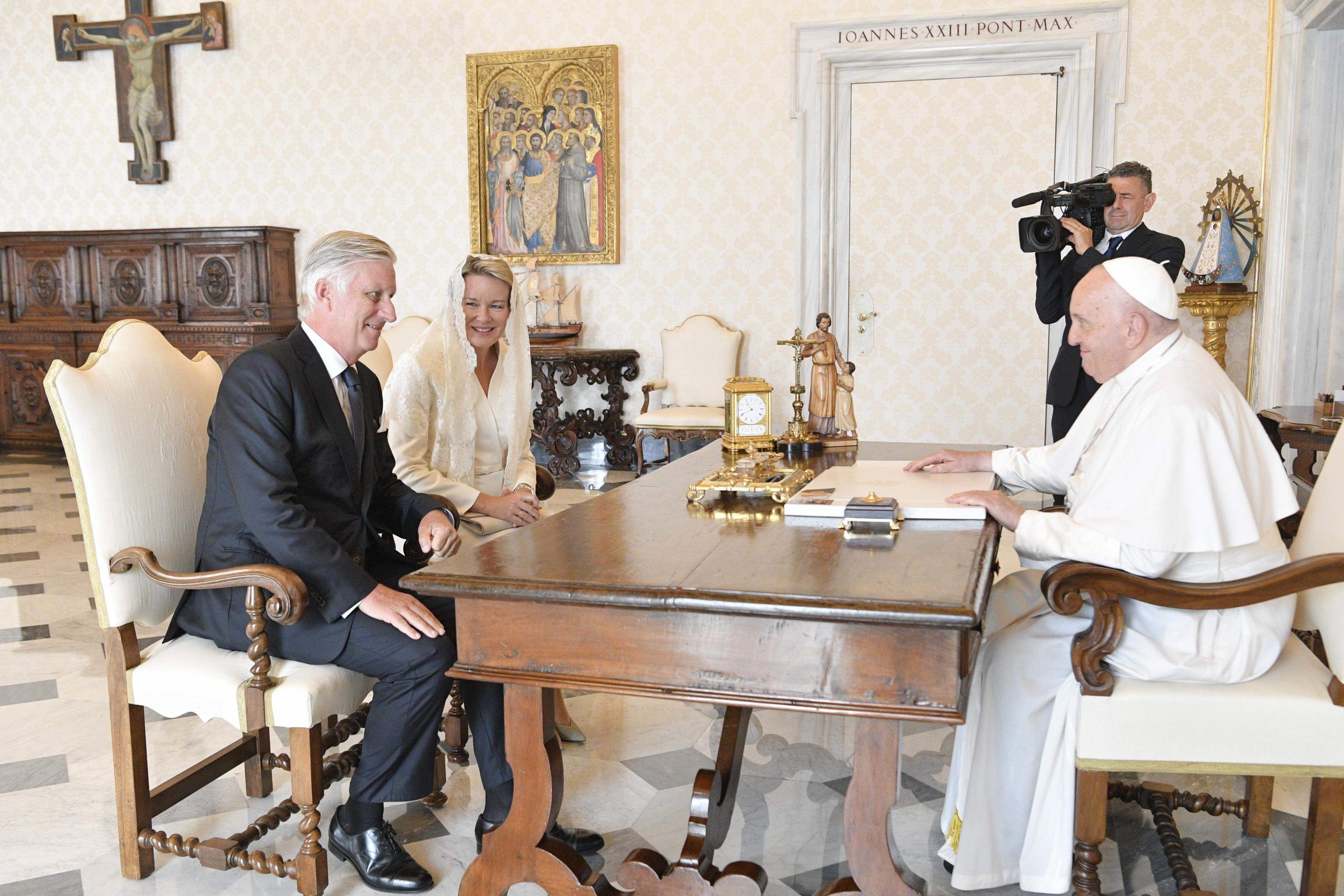 The Belgian Queen wore a traditional white mantilla, denoting she is one of seven women in the world allowed to wear white in front of the Pope. "The privilege of the white", a tradition instated by the Roman Catholic Church, extends to royals who are Catholic Queens.
This was the royal couple's second visit to Pope Francis. The first was in March 2015.
© PHOTO ANSA VIA ZUMA PRESS
Related news