Busts of royal couple inaugurated in the Senate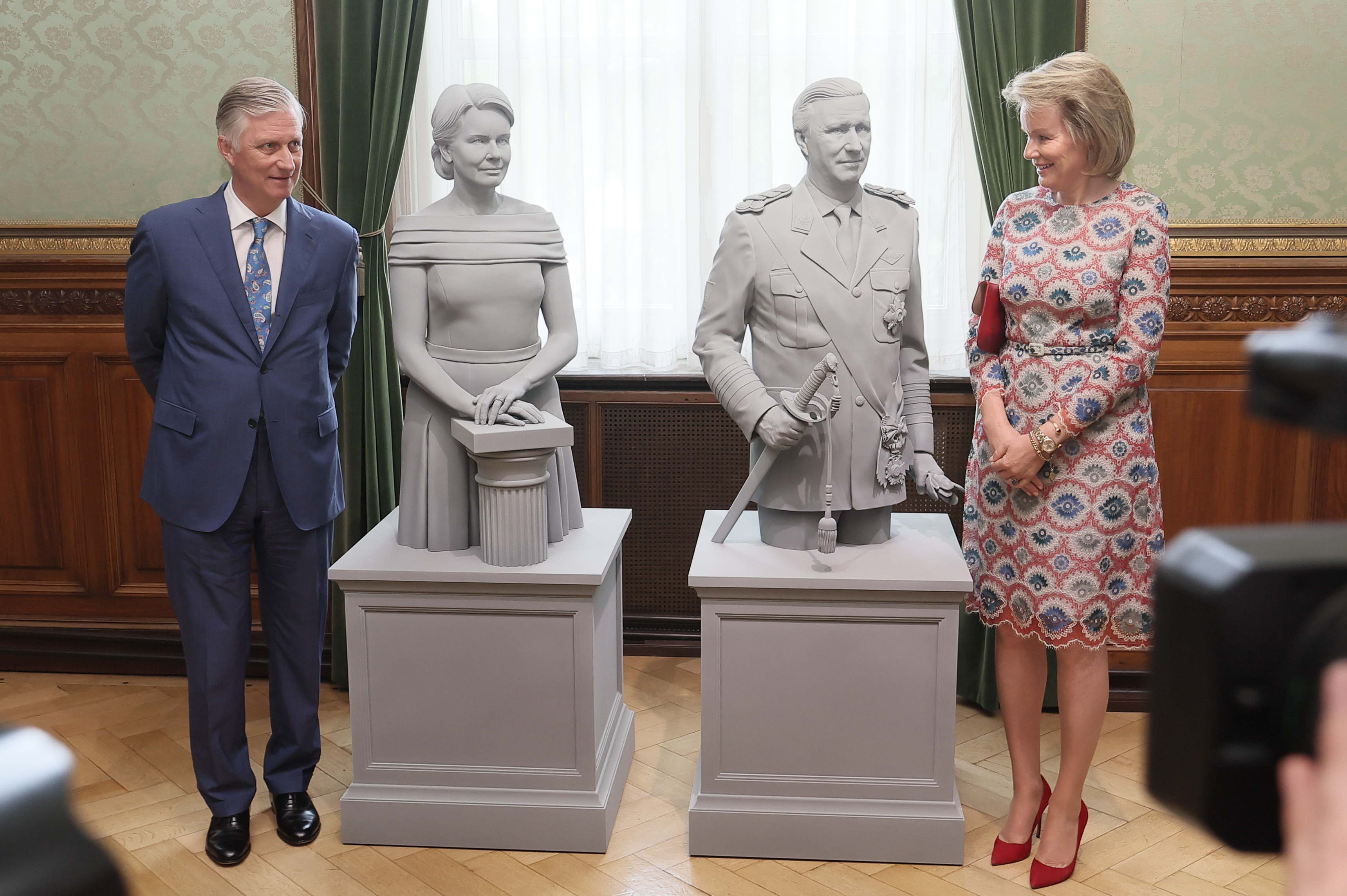 Busts of King Philippe and Queen Mathilde were unveiled on Tuesday afternoon on the occasion of the King's 10th year on the throne.
The couple chose Hans Op De Beeck, an artist from Turnhout, to portray their images. According to the artist, the Queen deliberately wanted to keep her bust sober, without jewels or frills. Alternatively, the King chose a more traditional option. "He immediately said, 'I absolutely must be in my uniform'," Op De Beeck said.
At the inauguration, the royal couple were welcomed by a dozen guests, including the presidents of the Senate and Chamber, Stephanie D'Hose and Éliane Tillieux, as well as federal ministers Hadja Lahbib and David Clarinval.
The new statues join the busts of previous Belgian monarchs in the Green Salon, a room dedicated to royal couples since 1930.
From its provisional position, the statue of King Philippe looks straight into the eyes of the statue of his father, Albert II. Unlike the other busts in the room, the royal couple were not carved from white marble or bronze. Op De Beeck opted for polyester, explaining that it is "durable, sturdy and light."
© BELGA PHOTO BRUNO FAHY / © BELGA VIDEO MAARTEN WEYNANTS