Artwork with Pope Francis' handprint in Brussels metro station Toots Thielemans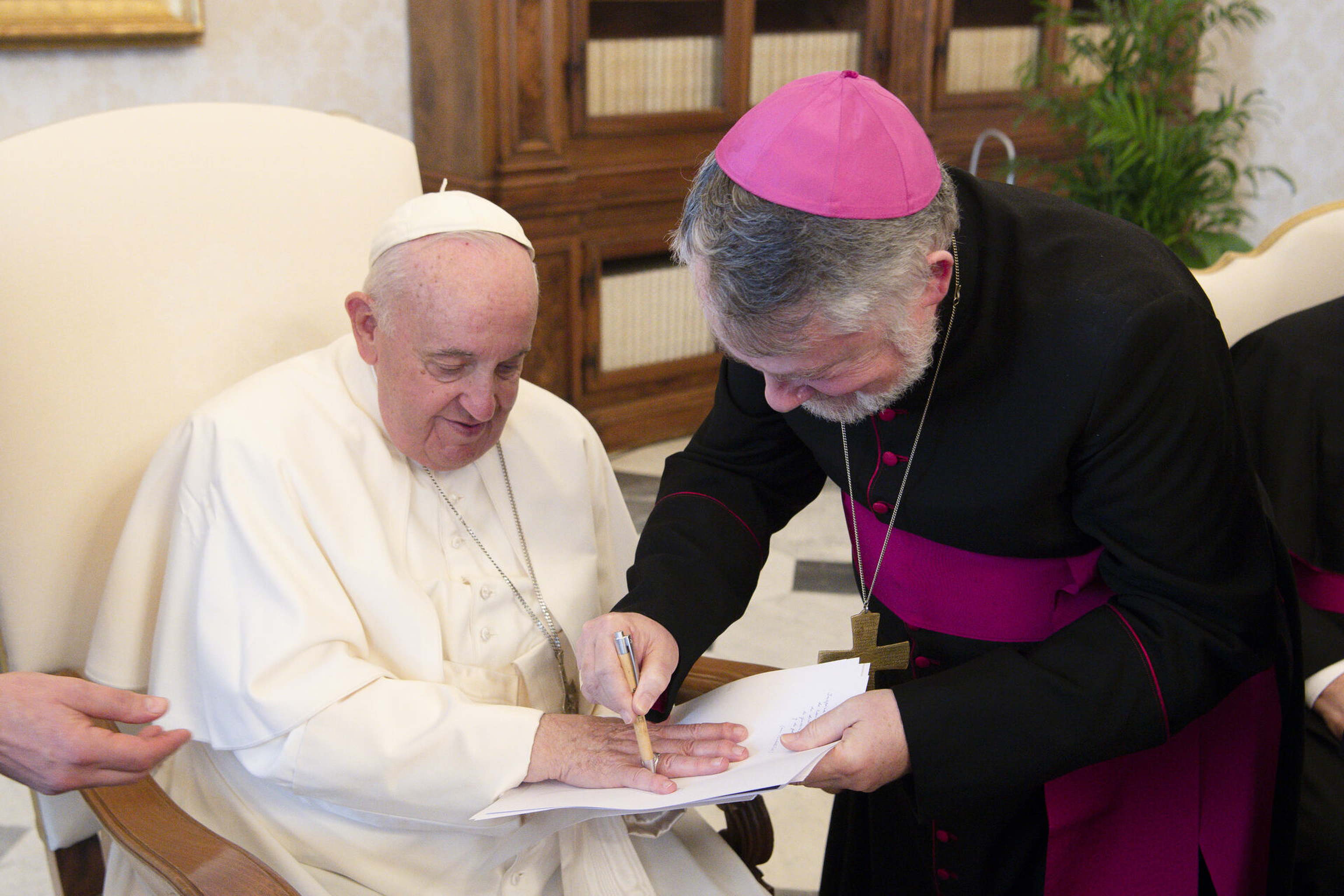 Brussels-based artist Hamsi Boubeker (HAMSI) will incorporate Pope Francis' handprint into an artwork that will be incorporated into the brand-new Toots Thielemans metro station in the city of Brussels.
HAMSI received the handprint from Jean Kockerols, auxiliary bishop of the archdiocese of Mechelen - Brussels, who met Pope Francis late last year. During their meeting, Kockerols was allowed to outline his hands on paper.
HAMSI settled in Brussels in 1980 after studying at the conservatory of Bejaïa, Algeria. Since the mid-1990s, he has dedicated himself to the international project "Hands of Hope", for which he collects handprints of open hands from all over the world. The handprints symbolise peace, friendship, openness and tolerance. 
Hands of Hope
At the request of the Brussels transport company STIB, HAMSI is now creating a work in the 'Hands of Hope' series for the new Brussels Toots Thielemans metro station. An image of each hand of Pope Francis will be between 30 and 40 centimetres in size. The panels of the artwork will be 3 metres high.
"Reaching out peacefully to others is very important in our Brussels society. The work of HAMSI is a good invitation to do so," said Auxiliary Bishop Kockerols.
Meanwhile, the Toots Thielemans metro station, named after the Brussels jazz musician and composer who died in 2016, is still under construction. ​
Bluesette
Thielemans' best-known composition is the 1962 jazz waltz Bluesette, a song performed countless times by other musicians. The musician called it his "social security number", as the royalties it generated covered his pension fund.
By 2024, the North-South axis pre-metro stations between North Station and Albert should be ready to launch Metro Line 3, although Lemonnier station complicated the predetermined plans. It was therefore decided to build a new station where both a tram and metro tunnel could cross at two different levels. The station would initially be called 'Constitution' but was later renamed after Toots Thielemans.
© BELGA PHOTO