Israeli-Palestinian conflict: EU warns against blockade of Gaza and confirms review of development aid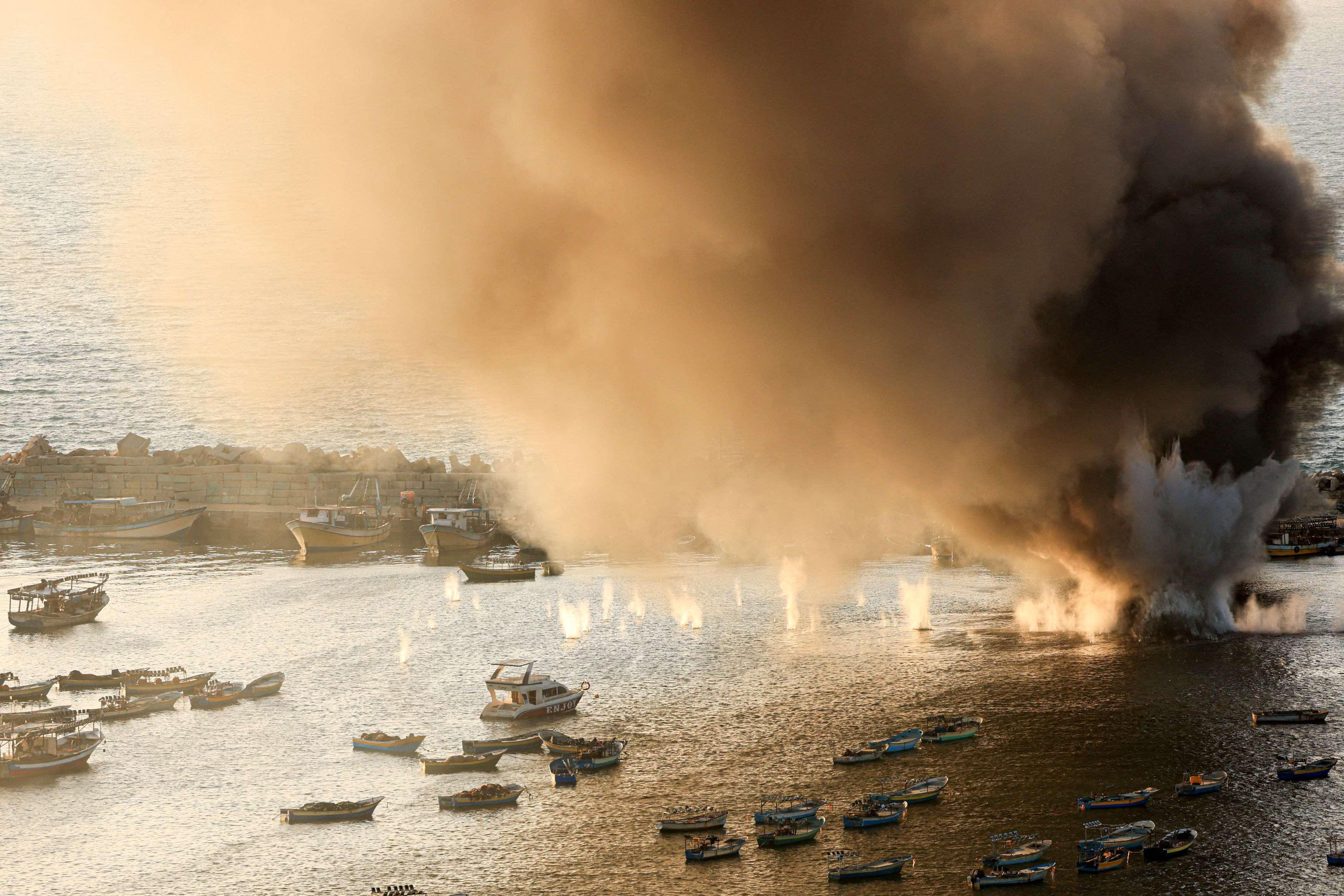 EU member states have reiterated their unequivocal condemnation of the terrorist attacks carried out by Hamas against Israel over the weekend. They also spoke out against any blockade of Gaza, the head of European diplomacy, Josep Borrell, said on Tuesday after an extraordinary meeting of EU Foreign Affairs ministers.
The ministers, either in Oman on the sidelines of a long-planned meeting with the Gulf Cooperation Council, or having joined by videoconference, called for the release of Israeli hostages and the protection of civilians.
While stating that "Israel has the right to defend itself", they reminded the parties of their obligations under the universal principles of international humanitarian law.
"This means no blockade of water, food or electricity to the civilian population of Gaza, the opening of humanitarian corridors, facilitating the escape of people who need to escape the bombardments of Gaza and who could leave the country via Egypt because the Israeli border is closed," Borrell said.
Borrell also said that an "overwhelming majority" of the 27 member states were against suspending financial aid to Palestine. "With two or three exceptions", the ministers agreed that cooperation with the Palestinian Authority should continue and payments should not be interrupted. 
The statement reinforces the EU's rejection of an announcement made on Monday by the European Commissioner for Neighbourhood Policy, Hungarian Oliver Varhelyi, that development aid payments would be suspended. Later that day, the Commission announced an urgent review of its development cooperation aid to ensure, in addition to controls already in place, that no EU funding allows a terrorist organisation to commit attacks against Israel, even indirectly. 
This review will be carried out "as quickly as possible", Borrell said. Otherwise, it would be "the greatest gift to Hamas". 
'Suffering must cease'
Belgium's Foreign minister, Hadja Lahbib, is in Muscat. "Together, we are committed to preventing regional escalation and the loss of more innocent lives," she wrote on X. "The region deserves peace. The suffering of civilians must cease."
The Israeli and Palestinian Foreign Affairs ministers, Eli Cohen and Riyad al-Maliki, were invited to the meeting but neither attended. Cohen did not attend because of the invitation extended to al-Maliki, which the EU then withdrew, according to a diplomatic source. ​
​
Smoke billows after a strike by Israel on the port of Gaza City on 10 October 2023 © PHOTO MAHMUD HAMS / AFP
---
Related news