Israeli-Palestinian conflict: Brussels police condemn images of toddler with gun at crèche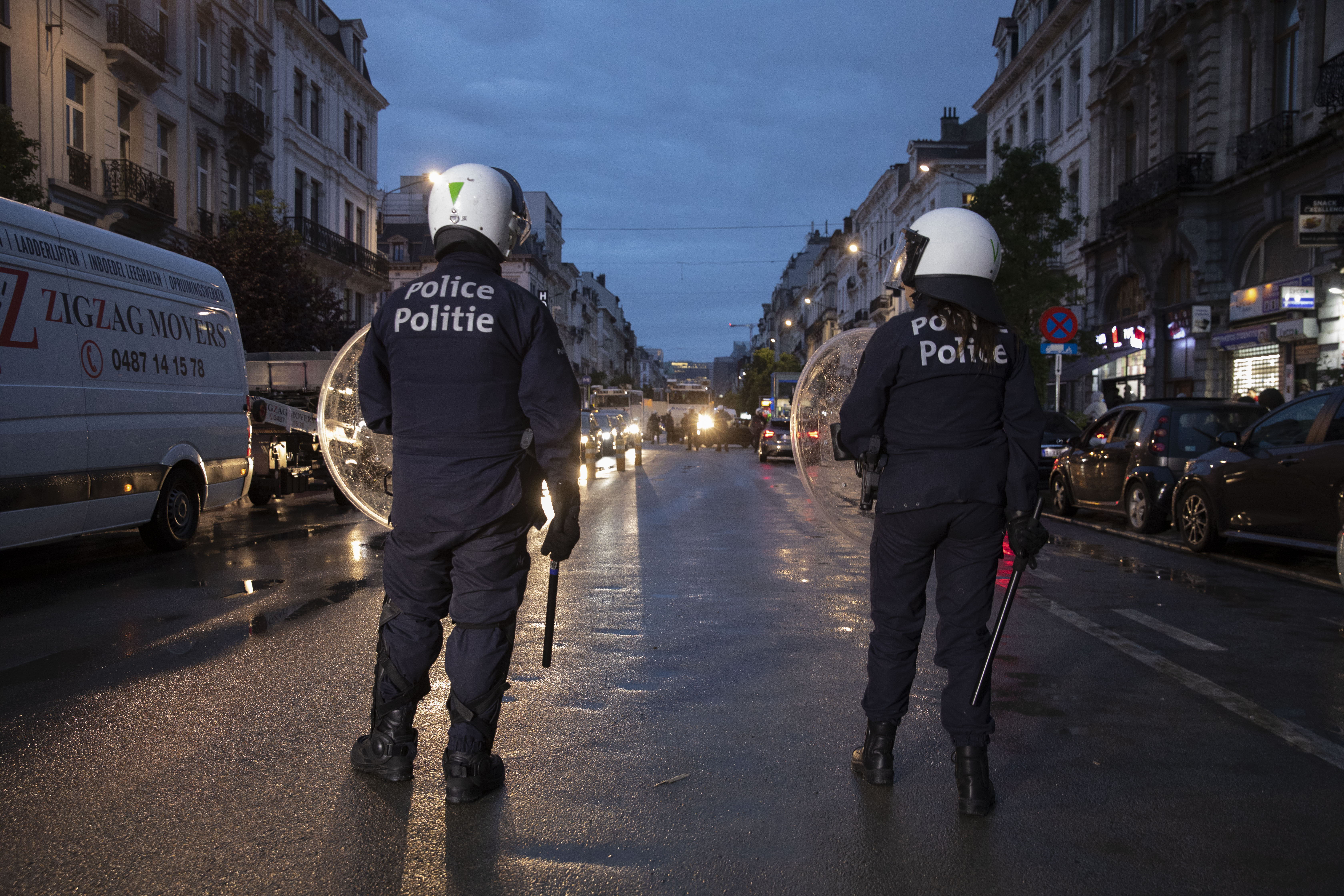 Video footage circulating on X, the former Twitter, shows a masked crowd gathering at the 'Les petits pas' crèche in the Marolles district of Brussels on Saturday night. The footage shows the crowd holding up a child with a gun. Brussels police have condemned the footage.
A group of about 10 to 15 masked people gathered at the crèche. Some of them were holding Palestinian flags. The footage, set to French rap music, clearly shows a boy with a gun being held aloft by the crowd. The boy is a toddler.
The Ixelles zone of the Brussels Capital Police condemned the images. "These pictures are unacceptable. An investigation is underway," said spokeswoman Ilse Van de Keere.
"Since the Hamas terrorist attack on Israel and the backlash, there has been a sombre atmosphere in Brussels. When a mayor tolerates an extremist demonstration where hate is openly preached, the door is opened," argues Brussels N-VA MP Mathias Vanden Borre, who shared the pictures via X on Tuesday morning. He is referring to the demonstration in the Place Bethlehem in Saint-Gilles on Sunday afternoon.
"It seems that extremism is tolerated from a well-defined corner for the sake of terror or electoral interests," Vanden Borre continued. "This is unacceptable because it opens the door to action. The rule of law must be strengthened, and impunity must be combated. We urgently need a different majority."
©LEPICTORIUM
---
Related News