Pro-Palestinian march in Brussels draws hundreds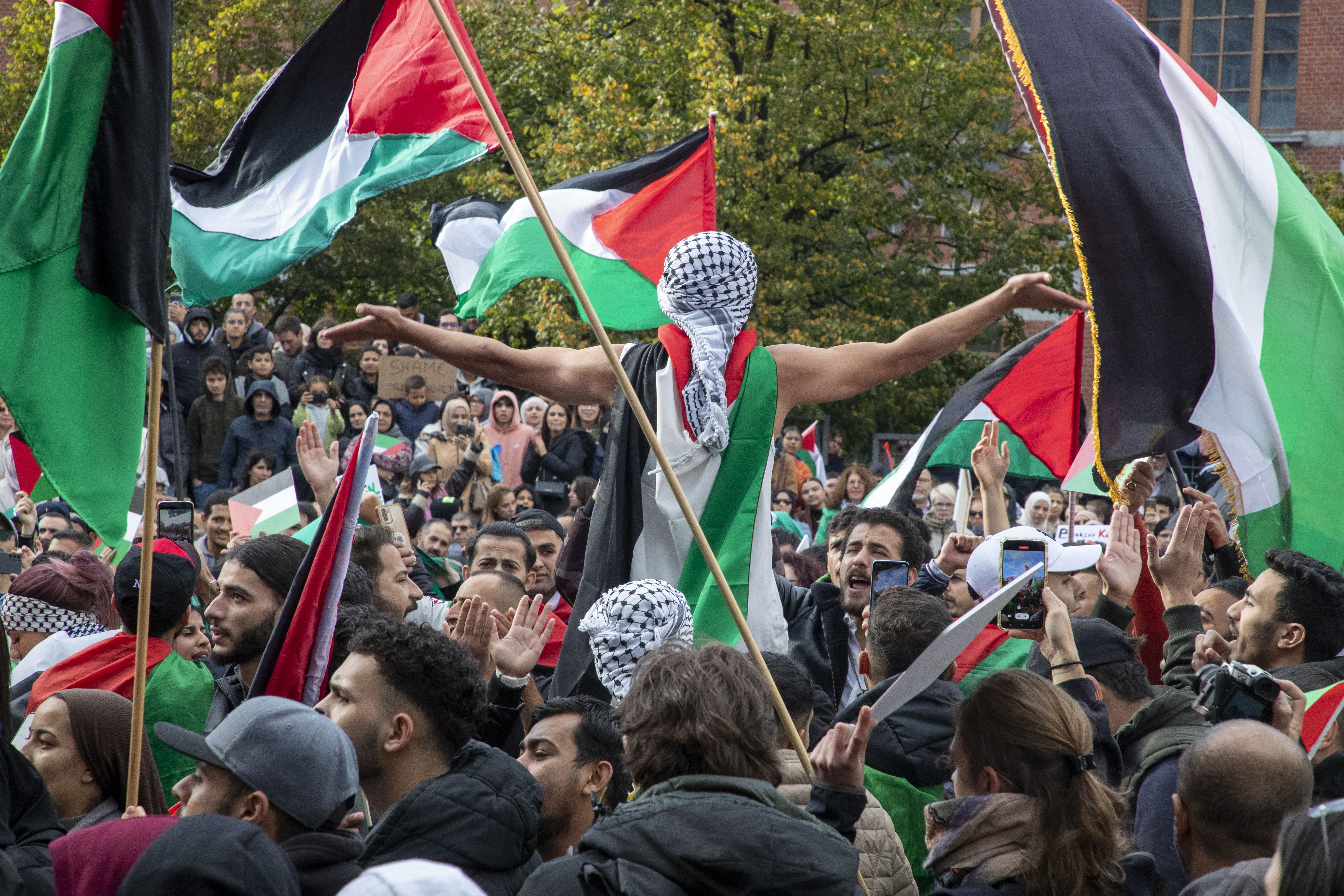 Several hundred people gathered in the Saint-Gilles municipality of Brussels on Sunday afternoon to express their support and solidarity with the Palestinian people. 
The demonstrators gathered in Place Bethlehem to call for an end to the Israeli occupation and attacks on the Gaza Strip. Police said just over 300 people attended the protest, while organisers counted at least twice as many.
"The Palestinian people need our unconditional support"
The demonstration comes a week after the outbreak of a new war between Israel and Hamas, which has so far claimed more than 1,300 lives in Israel and killed at least 2,329 Palestinians. 
"The Palestinian people need our unconditional support. They need to hear our voice clearly so they know they are not alone in this struggle," said one speaker at the protest. 
"The people who have immigrated here from North Africa and Congo know what colonialism is, what apartheid is. If the European Union stands with Israel, we as a people stand with Palestine," he said. 
"October 7 is the beginning of a new Palestinian revolution that will lead to the liberation of Palestine," said another speaker. "The F-16s, the F-35s, the missiles paid for with European and American money are killing our children in Gaza hospitals and trying to expel our people in a repeat of 1948."
The second speaker also claimed the right of the Palestinian people to resist by force. "No one should come and teach a people who have been oppressed for 75 years what form of resistance is acceptable," he said. 
The demonstration passed without incident until around 17.00, when most demonstrators began returning home.
© BELGA PHOTO NICOLAS MAETERLINCK