Israeli-Palestinian conflict: 13,000 Belgians in Israel, government discusses repatriation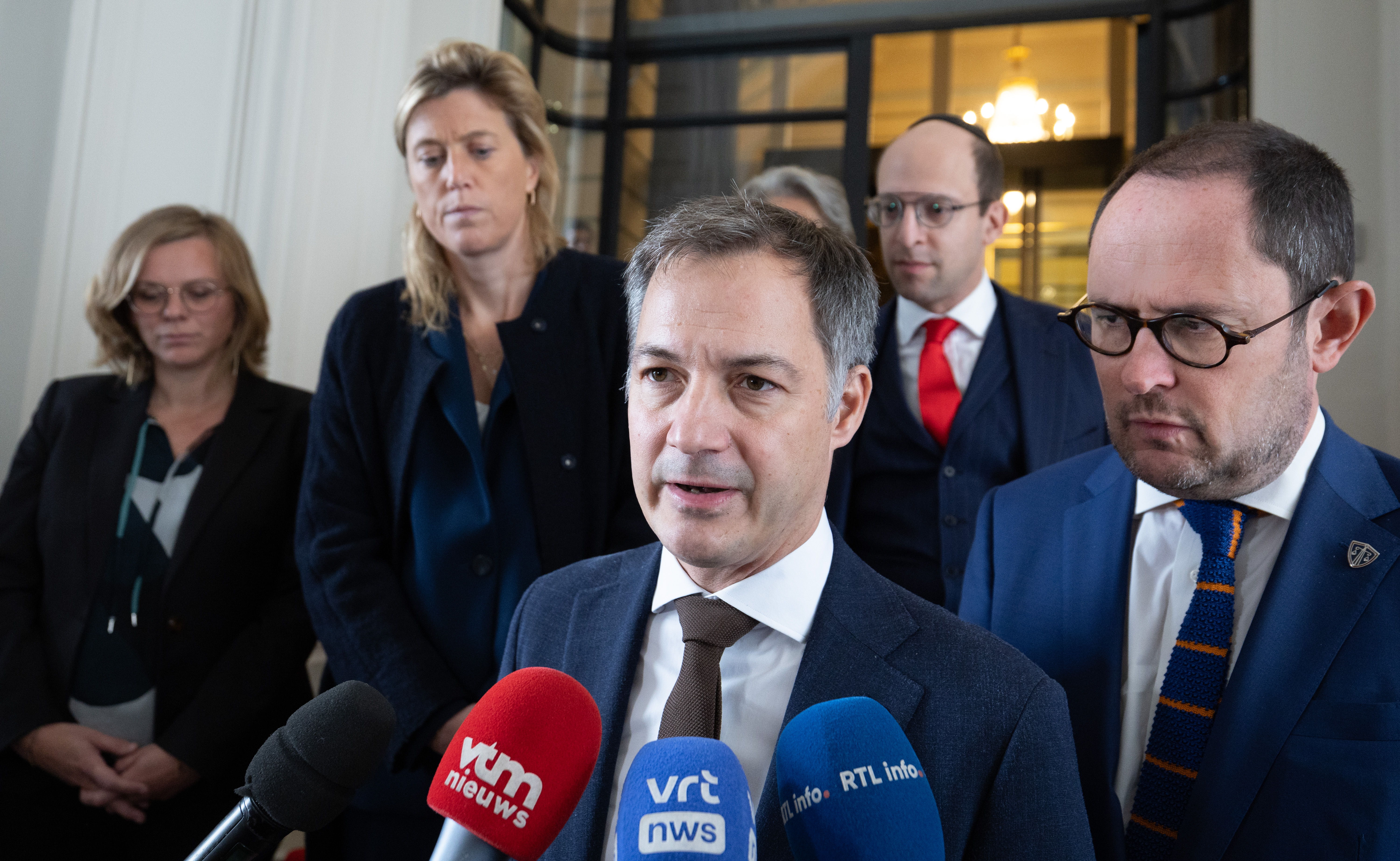 Around 13,000 people with Belgian passports are currently still in Israel. Not all of them want to return, but the federal government wants to ensure ​ they have the opportunity to do so. Before the weekend, there should be clarity about a possible repatriation flight.
Several airlines are still operating commercial flights from Tel Aviv, but the Belgian government is considering whether additional flights should be organised to bring stranded citizens back to Belgium. The government is in contact with Brussels Airlines.
During a meeting with representatives of the Jewish community, prime minister Alexander De Croo expressed his sympathy for the victims. "There is no tolerance in our country for the terror perpetrated by Hamas," De Croo said after the meeting. "This is barbarism, and I stand by that."
"There is no tolerance in our country for the terror perpetrated by Hamas"
De Croo stressed that the govetrnment would not tolerate violence, glorification of violence and incitement to hatred, after Justice minister Vincent Van Quickenborne confirmed that two Jewish people had been attacked in Ypres on Tuesday night. CCTV footage helped identify the perpetrators.
Increased police presence
Representatives of the Jewish community have stressed that they want to live safely in Belgium. Extra police officers have already been deployed near schools and places of worship since Saturday, but no military personnel will be on the streets for the time being.
Belgium has deployed military personnel in the past to secure sites linked to the Jewish community, after four people were killed in an attack on the Jewish Museum of Brussels in 2014.
A memorial service for victims of the recent violence in Israel will be held at the Great Synagogue in Brussels on Thursday at 20.00, Philippe Markiewicz, president of the Central Israelite Consistory of Belgium, said. Foreign Affairs minister Hadja Lahbib will attend the ceremony.
(BRV)
Prime minister Alexander De Croo speaks to the press after a consultation with representatives of the Jewish community, with Interior minister Annelies Verlinden and Justice minister Vincent Van Quickenborne © BELGA PHOTO BENOIT DOPPAGNE
---
Related news