Innoptus Solar Team wins innovation prize at World Solar Challenge in Australia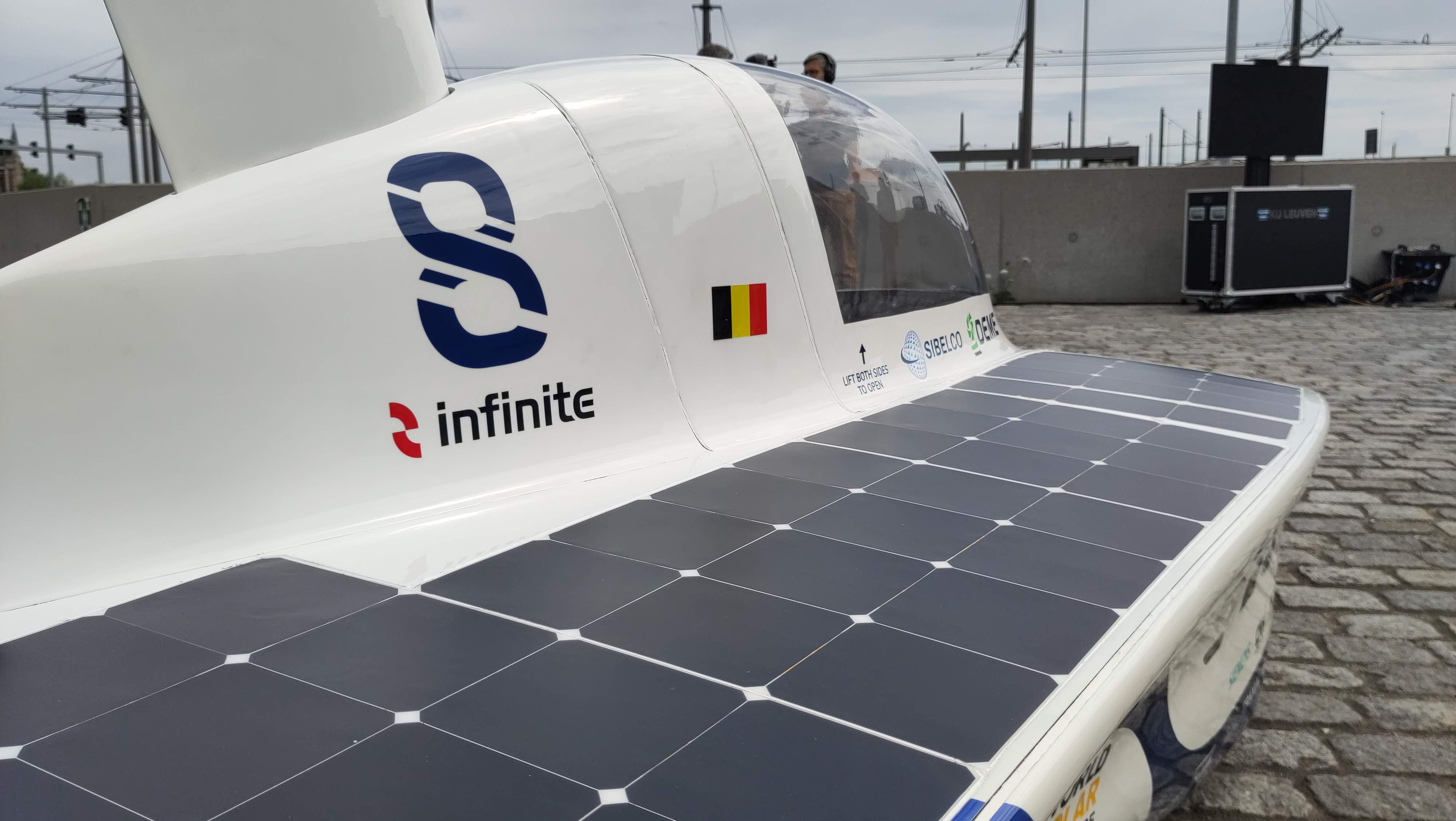 The Innoptus Solar Team, the team of KU Leuven engineering students who compete in solar car races, won the prize for best innovation at the recent World Solar Challenge in Australia, it was announced on Monday. The Leuven students became world champions last week.
Last Thursday, the Leuven students became world champions for the second time in a row. They covered the 3,021 km from Darwin to Adelaide the fastest of the 38 participating teams. The pivoting fin at the top of the Infinite, their solar car, proved to be a decisive factor and earned the team the CSIRO Technical Innovation Award.
The fin was not entirely new: it was first used on the previous car, the BluePoint Atlas, but on the Infinite it can also rotate. This allowed the solar car to 'surf' the often strong side winds during the race, using less energy and being more stable.
Third innovation award
Winning the award was one of the goals for the Innoptus team this year. The group has won the innovation prize twice before: once in 2013 for the 3D-printed battery pack that allowed the battery cells to cool better, and again in 2017 for the active wheel steering on all four wheels.
The team from Leuven has also won the world championship once before, in 2019. Due to the Covid-19 pandemic, no events were held between 2020 and 2022. The team also holds the world record for "highest number of kilometres driven in 12 hours" since 2022.
#FlandersNewsService | © BELGA PHOTO INE GILLIS