Belgian Solar Team aims for first place at world championship in Australia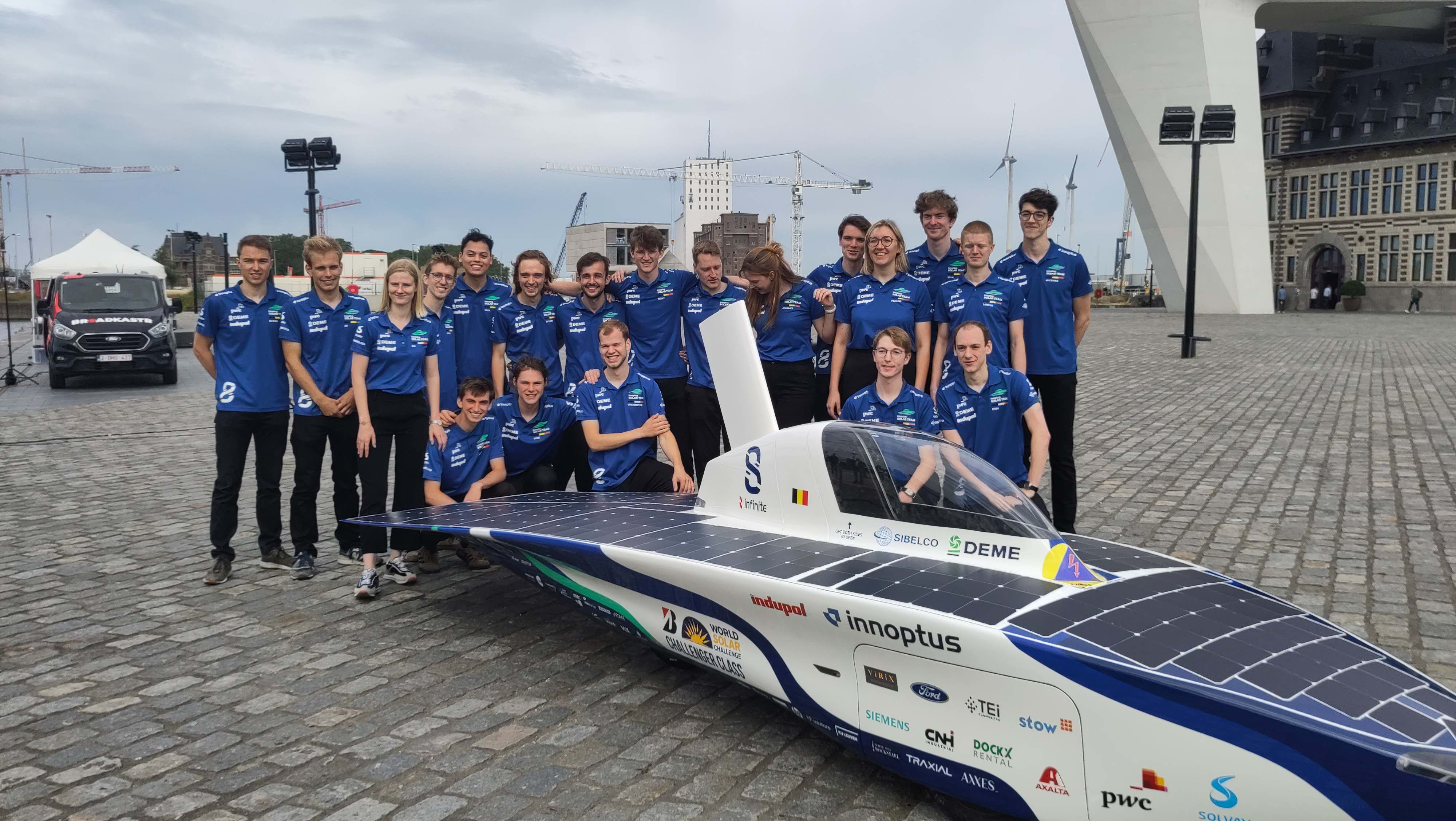 The KU Leuven solar race team is preparing for the upcoming world championship in Australia. A new addition on the team's solar car, a rotating fin, should help them achieve their goal of winning the competition.
The engineering students unveiled their latest solar car in July, which they named "the Infinite". The car sits low to the ground and has a pointed snout for aerodynamics. It is covered in solar panels and is powered entirely by the sun.
The students have now arrived in Darwin, Australia, where the World Solar Challenge starts on 22 October. On site, they have been working on the final details of the Infinite. These include the addition of a rotating fin, which acts like a sail on a boat, allowing it to take advantage of crosswinds to move forward.
Innovation prize
"Thanks to the rotation of the fin, our car uses less energy," says team strategist Annelies De Geeter. "Sometimes we even get more energy from the sun than we consume: this allows us to drive energy-neutral and increase our speed during the race."
The team hopes to win the innovation prize with its fin. They have won the prize twice before: once in 2013 for a 3D-printed battery pack that made it easier to cool the battery cells, and in 2017 for an active steering system on all four wheels.
#FlandersNewsService | The solar car team of KU Leuven © BELGA PHOTO INE GILLIS
---
Related news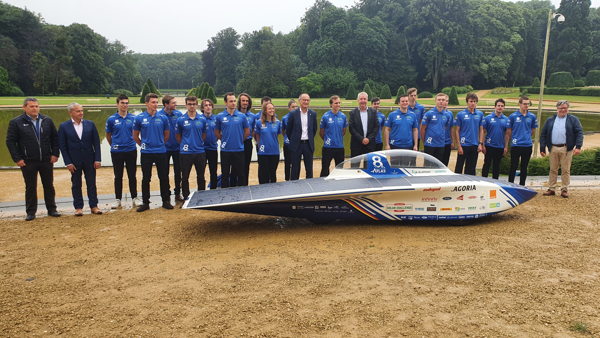 KU Leuven's Solar Team breaks world record in Belgian solar car
The Agoria Solar Team broke the "most kilometres driven with a solar car in 12 hours" world record on Sunday, with 1 051 kilometres driven in Lommel. The previous world record was 924 kilometres, held by the Dutch Solar Team from Delft. With one and a half hours to go, the Leuven student team already managed to break the previous record, and eventually set a much higher world record.
www.belganewsagency.eu