KU Leuven's Solar Team breaks world record in Belgian solar car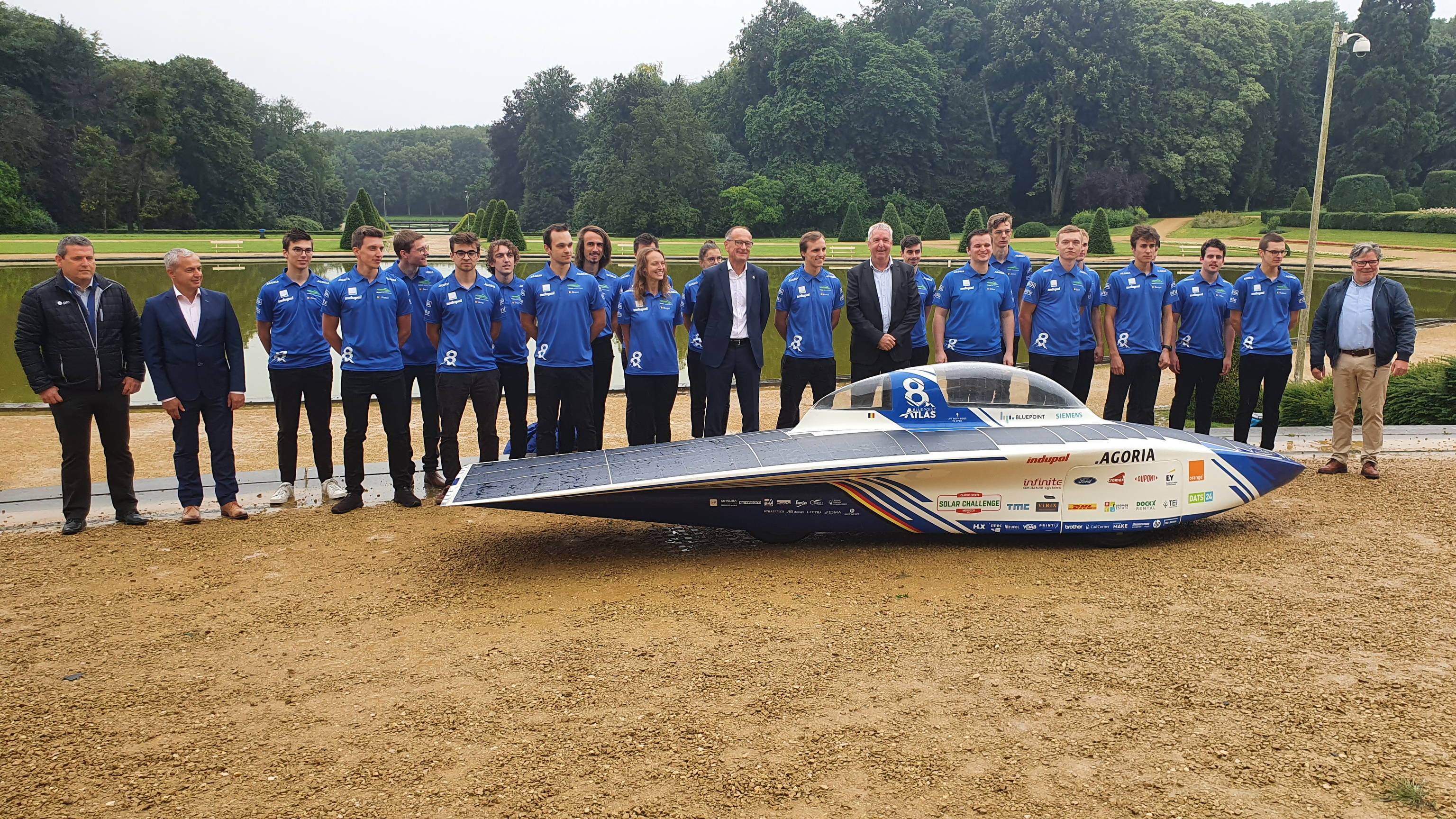 The Agoria Solar Team broke the "most kilometres driven with a solar car in 12 hours" world record on Sunday, with 1 051 kilometres driven in Lommel. The previous world record was 924 kilometres, held by the Dutch Solar Team from Delft. With one and a half hours to go, the Leuven student team already managed to break the previous record, and eventually set a much higher world record.
The attempt by the KU Leuven student team started at 7:31 on Sunday morning on Ford's closed test track in Lommel. The engineering students had until 7.30 pm to cover as many kilometres as possible with their car, using only solar energy. It was the first time that the student team has attempted to break the world record.
After 305 kilometres, the students from Leuven were on schedule according to their strategy, but more clouds appeared. After 700 kilometres, there was a flat tyre, which was repaired by a mobile pit crew, after which the team decided to accelerate slightly to 95 km/hour. One and a half hours before the end, the new world record was set. After 12 hours, the solar car had covered no less than 1,051 kilometres.
With the same car, the BluePoint Atlas, the Leuven students took part in a 2,500 kilometre race through Morocco in October 2021, where the student team finished second. They then chose to continue working on the existing car, rather than design a completely new one. The improvements, along with the weather on Sunday, paid off. Apart from one flat tyre, the car did not encounter any technical problems. The solar car is ready for the next international racing challenge, the Sasol Solar Challenge in South Africa, according to the Leuven student team.
"The solar car has done super well. We tested everything thoroughly beforehand and we are sure that the car is reliable for the next race," says 23-year old Zander Radelet, the Solar Team's aerodynamic engineer.
(TOM)
#FlandersNewsService
Last year's presentation of the Bluepoint Atlas, the current solar car of the Agoria Solar Team. - © BELGA PHOTO EMIEL CARTER