Belgian team wins World Solar Challenge in Australia thanks to "technical innovation"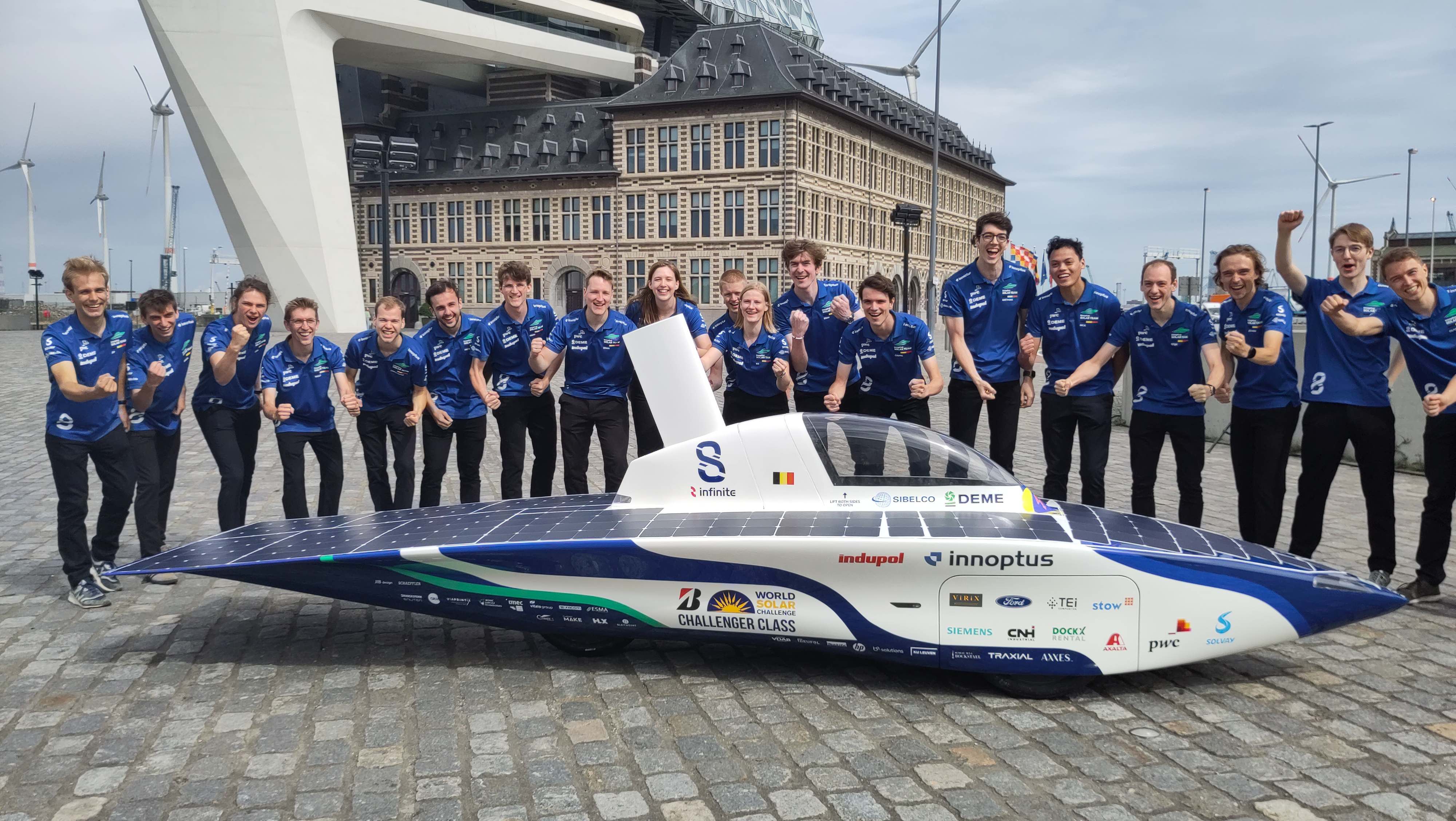 Students from KU Leuven led the Belgian team to victory in the 2023 edition of the World Solar Challenge, the unofficial solar car world championship in Australia. The students were the first to cross the finish line on Thursday in Adelaide, Australia.
"I am very proud," Professor Bart Vermang of UHasselt told Belga. Vermang helped select and laminate the solar cells on the Belgian car's panel.
The industrial engineering students from KU Leuven, the Innoptus Solar Team, set off on Thursday morning with a 39-kilometre lead over their closest competitors, the students from Twente in the Netherlands. They crossed the finish line at 10:44 local time (01.44 in Belgium) in their "Infinite" car, an aerodynamic bullet-shaped design with three wheels. Their average speed was around 88 kilometres per hour. The Dutch team from Twente arrived roughly 20 minutes later.
The competitors had started their 3,021-kilometre journey in Darwin in the north of the country last Sunday. The Belgian team also won the previous edition of the Solar Race in 2019.
According to Vermang, the victory was the result of multiple technical innovations. "For example, they put a fin on the car that works more or less like a surfboard. It can surf on the wind, and since there was some wind in the last five days, they took advantage of it," he told Belga.
Vermang pointed out that weather conditions were also closely monitored to maximise the solar energy. The weight of the driver also had to be taken into account as it also affected the speed. "A lot can go wrong, but I am very proud that we won again," Vermang concluded.
The Belgian team's win coincides with Belgium's economic mission to Australia to strengthen the bond between the two countries.
#FlandersNewsService | The solar car team of the KU Leuven pictured during the presentation of the new Solar car of the KU Leuven in Antwerp, Friday 14 July 2023. ©BELGA PHOTO INE GILLIS
---
Related News