4 in 10 Ryanair flights cancelled at Charleroi this weekend due to pilot strike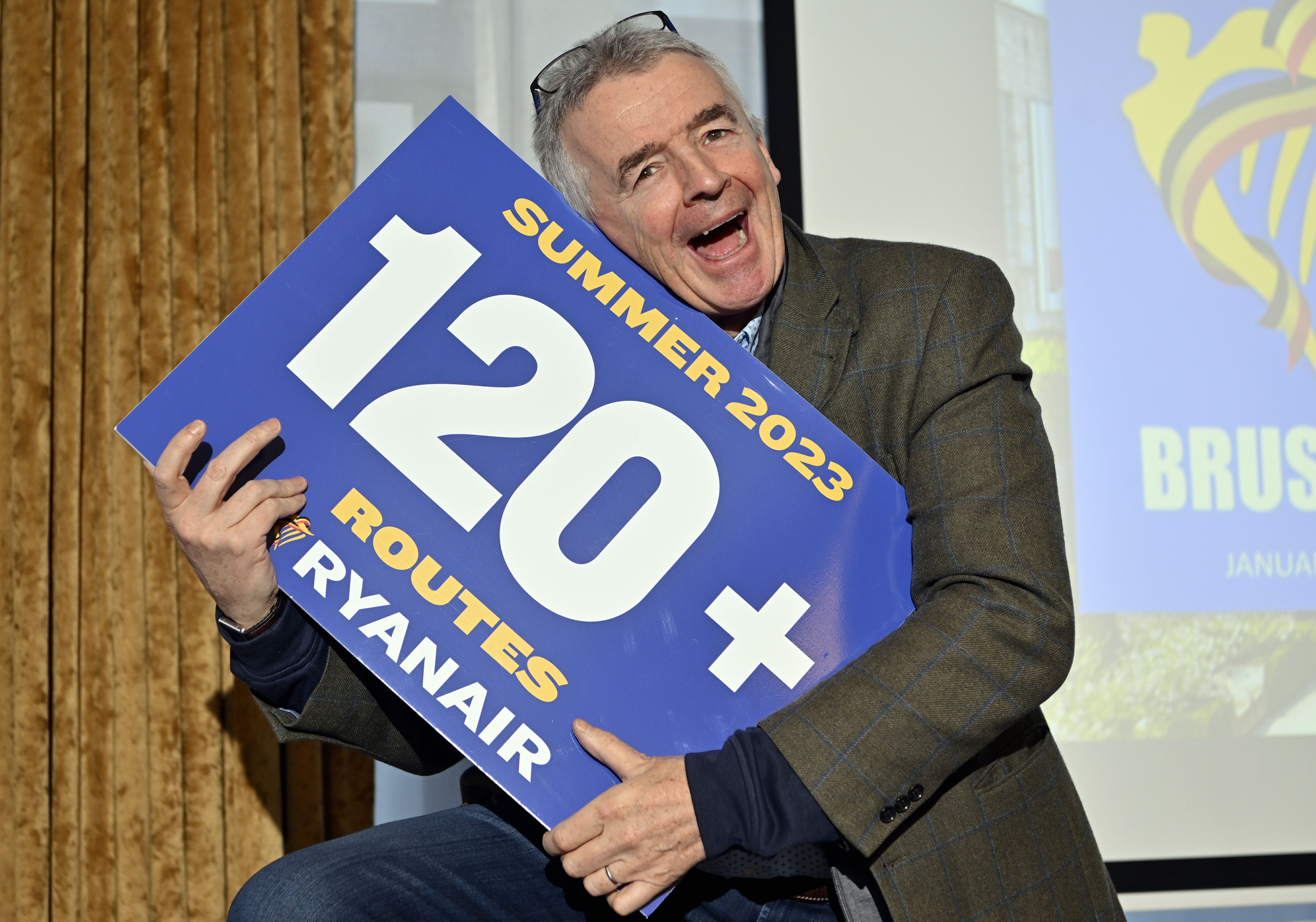 About 40 per cent of Ryanair flights to and from Charleroi will be cancelled this weekend due to a strike by Belgian pilots. The Irish low-cost airline announced this on its website on Thursday.
The pilots are protesting against Ryanair's unilateral termination of an agreement on working hours and rest periods. They also want to restore a pay cut made during the pandemic. A meeting between management and unions on Wednesday was inconclusive.
Post-crisis recovery
At the start of the pandemic in 2020, Ryanair gave its pilots across Europe a choice. Either there would be layoffs, or there would be a 20 per cent pay cut with the promise of a post-crisis recovery.
The company's net profit of 1.43 billion euros in 2022 shows the crisis is over. Meanwhile, the airline also operates a quarter more flights than it did in 2019. Wages have recovered across Europe, except in Belgium.
The unions say this is because Ryanair does not want to consider the automatic index. "Our wages may be at the level of 2019, but our purchasing power is not," Ryanair pilot Philip Boyriven told De Standaard.
Breaking the strike
And so the strike at Charleroi Airport will continue this weekend. According to the Christian union CNE, more than 80 per cent of pilots based at Charleroi are taking part. There will be less disruption because some flights to and from the airport will be operated by planes and crews based abroad. In addition, the Irish budget airline would try to "break the strike" by using "bogus self-employed workers", the union claimed.
Philippe Verdonck, CEO of Brussels South Charleroi Airport, confirmed that 44 flights to and from Charleroi were cancelled on Saturday. He had no details for Sunday. A total of 152 flights to and from the airport are scheduled for that day, so if 40 per cent are cancelled, that would be around 60 flights.
"All passengers affected have been informed and given the opportunity to fly another day or receive a full refund," Ryanair said on its website. Brussels Airport will not be affected by the strike. Ryanair operates flights to Zaventem, but only using planes and crews based abroad.
© BELGA PHOTO ERIC LALMAND
Related news