Ryanair demands European Commission protection against air traffic control strikes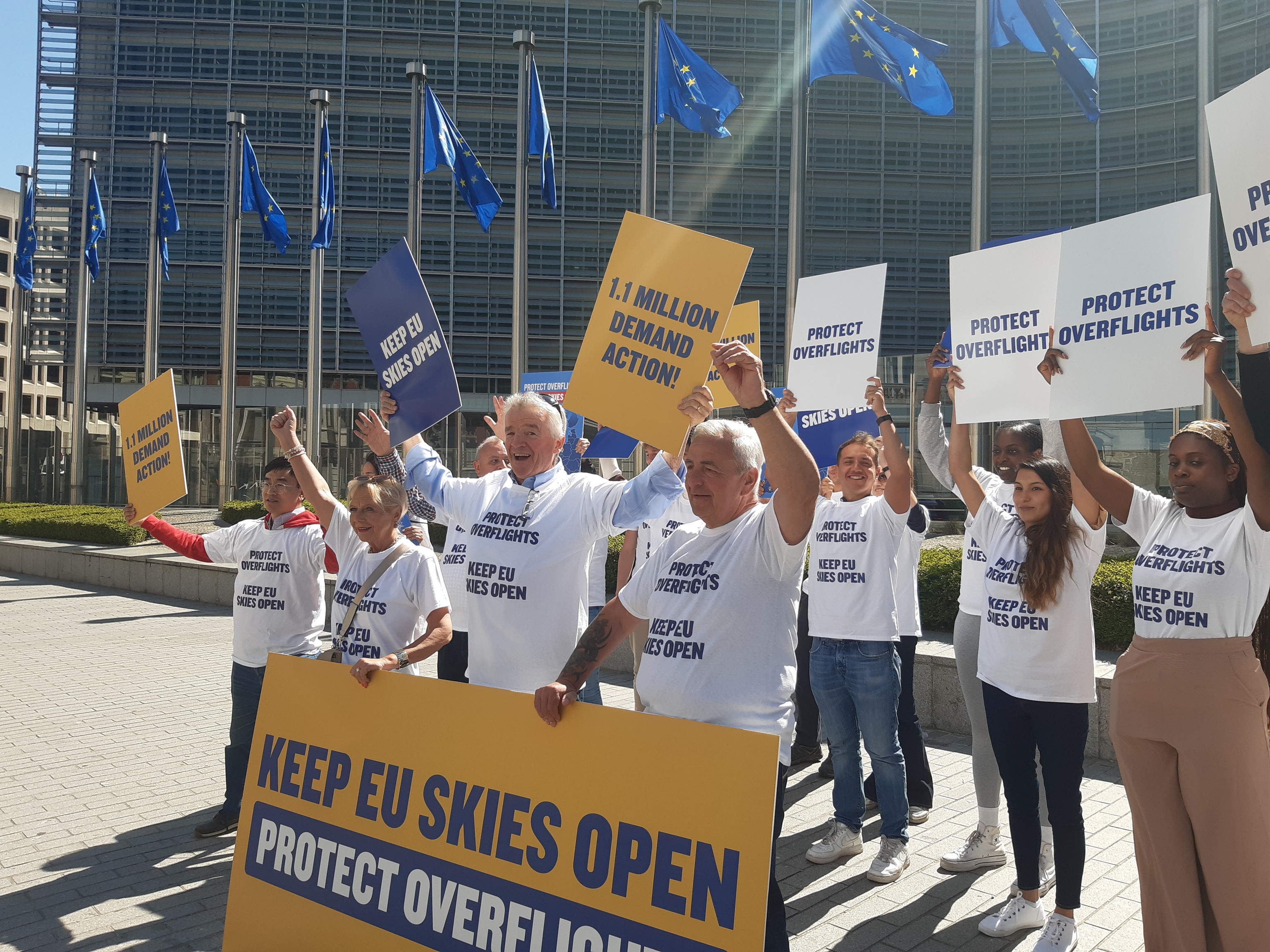 The Irish low-cost airline Ryanair handed over a petition with more than 1.1 million signatures to the cabinet of European Commission president Ursula von der Leyen on Wednesday, demanding protection for overflying air traffic in the event of national strikes by air traffic controllers as seen in France recently.
Ryanair CEO Michael O'Leary came to Brussels to hand over the document, signed by Ryanair passengers.
"French air traffic controllers may strike, but European airspace must remain open," O'Leary said. "If there are more strikes in France, and there will be, cancel domestic or short-haul flights to or from France for which travellers have alternatives. But do not inconvenience overflying air traffic. That goes against the free movement of people in Europe."
According to Ryanair, during the first five months of this year, air traffic controllers were on strike 57 days, 10 times as many as in 2022. O'Leary says France and, by extension, all European countries should follow the example of Spain, Italy and Greece, which have agreed to a minimum service for overflying traffic.
French air traffic controllers oversee a large part of the airspace in the centre of Europe, more extensive than France's borders alone, with areas as far as the Atlantic Ocean and the Mediterranean Sea. There is only a minimum service for flights to and from France, not for overflying traffic. Ryanair wants "100 per cent protection" for overflying traffic during national air traffic controller strikes.
© BELGA PHOTO JAN NAGELS