EU summit: European leaders look to long-term support options for Ukraine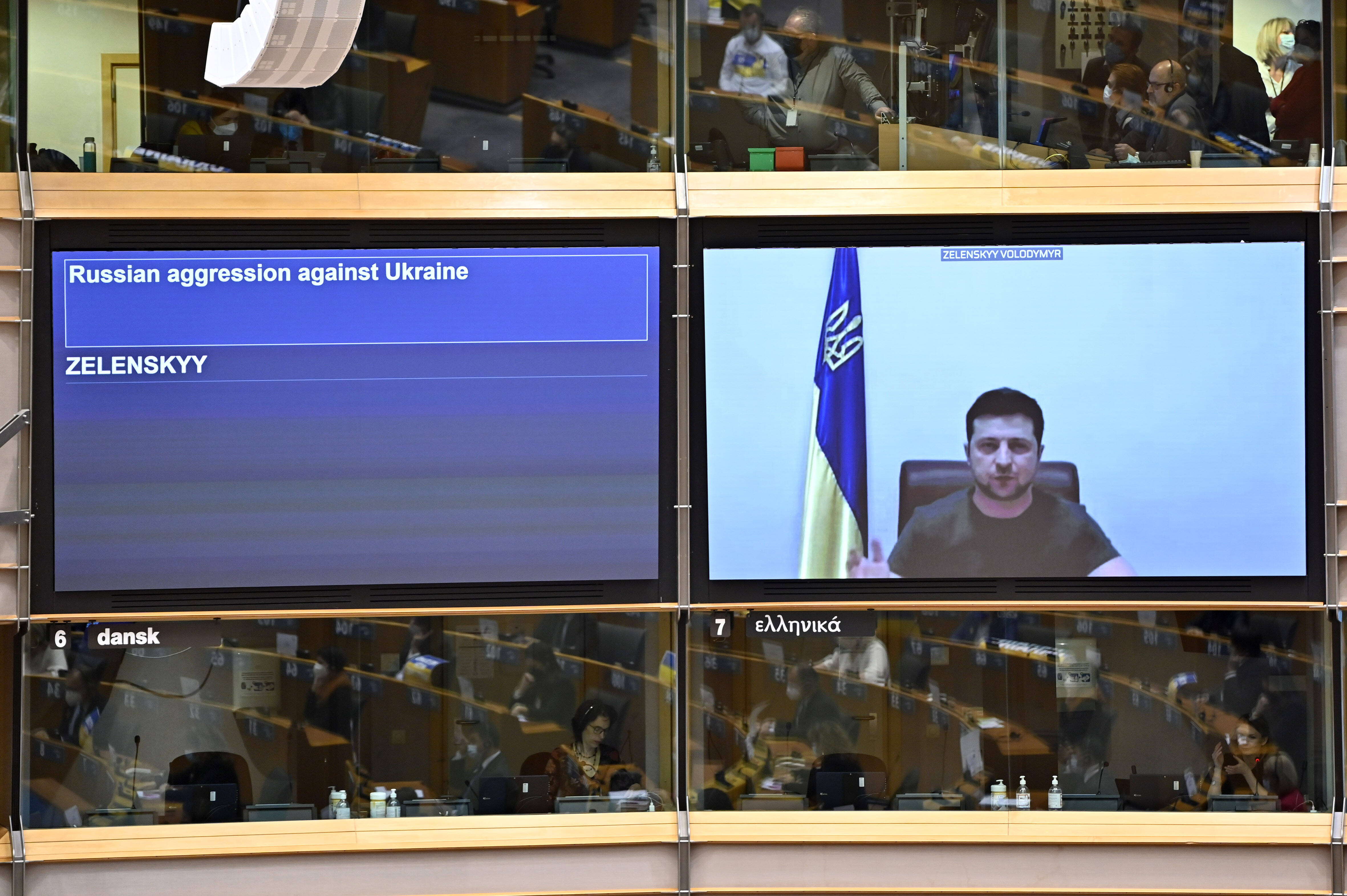 Leaders at the European Council have said that Ukraine must be able to obtain security guarantees enabling the country to defend itself in the long term against Russian attacks. These discussions took place during the summit held in Brussels on Thursday, and the EU is looking to NATO to translate the commitment in principle into concrete methods.
The war in Ukraine was discussed at length following talks about Russia and the attempted coup by the Wagner Group. Ukrainian president Volodimir Zelensky joined the summit via video.
Rebuilding
Military, financial and humanitarian aid is not in question, but the issue of making sure to sustain this support was brought to the leaders' attention by France.
Currently, the EU is looking for avenues to use the money from frozen Russian assets to assist in rebuilding Ukraine. Most of these assets are held at Euroclear, a Belgian-based financial services company. The excess profits made on these investments would result in an extra 3 to 4 billion euros a year towards the reconstruction of the war-torn country of Ukraine.
Ukraine's bid for NATO
Providing clear methodologies with how to guarantee long-term support will most likely fall to NATO, as the alliance will be the determining factor in this debate. The answer, however, is not straightforward. "The only security guarantee that NATO can offer is the application of Article 5 of its treaty," says a diplomatic source, referring to the principle that an attack on one NATO member state is considered an attack on all members and thus alluding to the need for Ukraine to join the alliance.
The United States wants to keep the formal discussion out of NATO, while France is reportedly not comfortable with the new transatlantic alliance with the US, UK and Germany (Quad) that deals with security issues.
The European Commission is expected to issue a report after the summer stating that Ukraine has implemented its proposed reforms so that the accession process can be formally launched by the end of the year.
Meanwhile, the NATO secretary-general, Jens Stoltenberg, who attended the European Council, will likely be asked to extend his mandate for another year, several diplomats informed the French news agency AFP on Thursday. "Everyone agrees. The reappointment will be formalised and announced next week," said a NATO diplomat. If Ukraine is accepted to NATO, he would likely oversee that process.
If Ukraine succeeds in its bid, the EU will acquire a country with 40 million inhabitants and tip the political balance towards Eastern Europe.
(MOH)
© IMAGO