EU summit: European leaders discuss Russia's 'internal issues'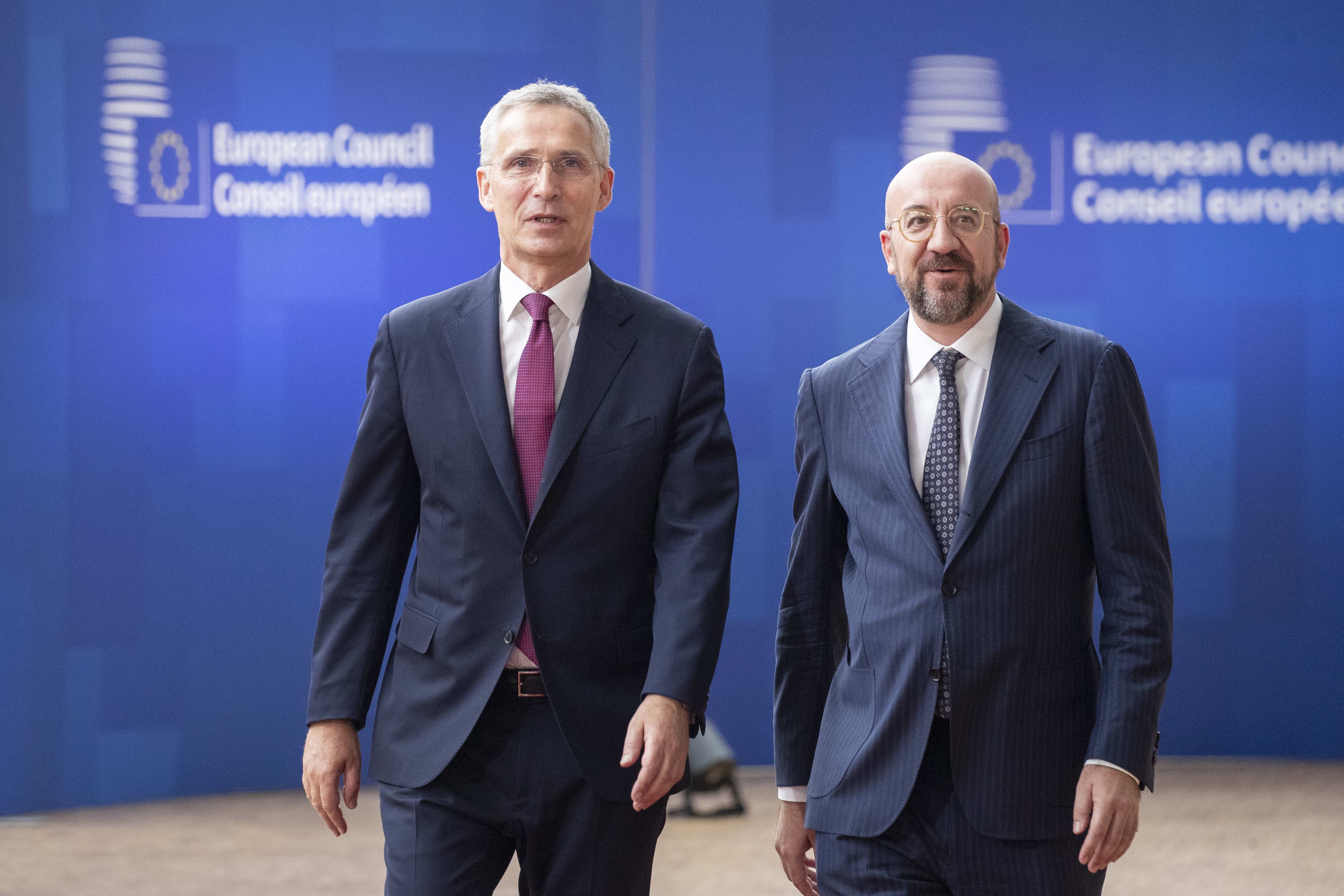 European heads of state and government are meeting in Brussels on Thursday for a two-day summit of the European Council. Their focus was primarily on support for Ukraine and on events in Russia, where a mutiny by the Wagner militia has shown the fragility of Vladimir Putin's regime.
Leaders emphasised at the start of the summit that the attempted coup by Wagner is an internal Russian matter. "We are not looking for a regime change," said German chancellor Olaf Scholz According to Belgian prime minister Alexander De Croo, there are clear tensions in Russian society. "This is an internal issue, but with implications for Ukraine. And we need to look at that."
Strengthening the eastern alliance
"What's going on in Russia is the main topic here," said Latvian prime minister Krisjanis Karins, whose country borders Russia and Belarus. "We can't control what happens in Russia, but we can control how we react to it." Karins hopes a decision about Europe stepping up its defensive capabilities will be made during the NATO summit in the Lithuanian capital Vilnius in two weeks to strengthen the alliance's eastern flank.
Lithuanian prime minister Gitanas Nauseda said he was "extremely concerned" by Wagner's possible arrival in neighbouring Belarus. "Wagner leader Yevgeny Prigozhin may have already arrived there, and those serial killers - yes, that's what I call them - can show up there at any moment. And then you can't predict when they will turn against us."
European Commission president Ursula von der Leyen warned of the consequences of the "erosion of Wagner" in Africa, where Russian president Vladimir Putin relies on the mercenary army.
For De Croo, one of the significant conclusions of the discussion must be that support for Ukraine will continue unconditionally and remain sufficiently large. The leaders will be able to discuss these topics further with president Volodymyr Zelensky, who is set to join the summit by video.
Frozen Russian assets
De Croo repeated that the proceeds of frozen Russian assets, most of which are in Belgium, must be used to reconstruct Ukraine. He was fully supported in this by Kaja Kallas of Estonia. "It is not fair that our taxpayers should pay for something we did not cause," she said, referring to the reconstruction of Ukraine. "This must come from the Russian proceeds." The correct legal basis is being sought in EU circles to move forward with this plan, and a proposal from the Commission is expected next month.
Another point of discussion is what security guarantees Europe and NATO can offer Ukraine. "We must speed up the process of joining the EU and help Ukraine with its reforms," said Karins. "And in Vilnius, we must decide that Ukraine can join NATO as soon as the war ends."
For NATO secretary-general Jens Stoltenberg, who has been invited to join the European leaders, it is now vital that the alliance continues to support Ukraine. "The EU and NATO allies have provided unprecedented support," he said. "We must continue to do so."
"The best security guarantee, and also the cheapest, is NATO membership," said Kallas. "But we understand that this cannot be done during the war."
NATO secretary-general Jens Stoltenberg and European Council president Charles Michel © BELGA PHOTO NICOLAS MAETERLINCK
Related news