EU presidency: Belgian PM calls for new migration pact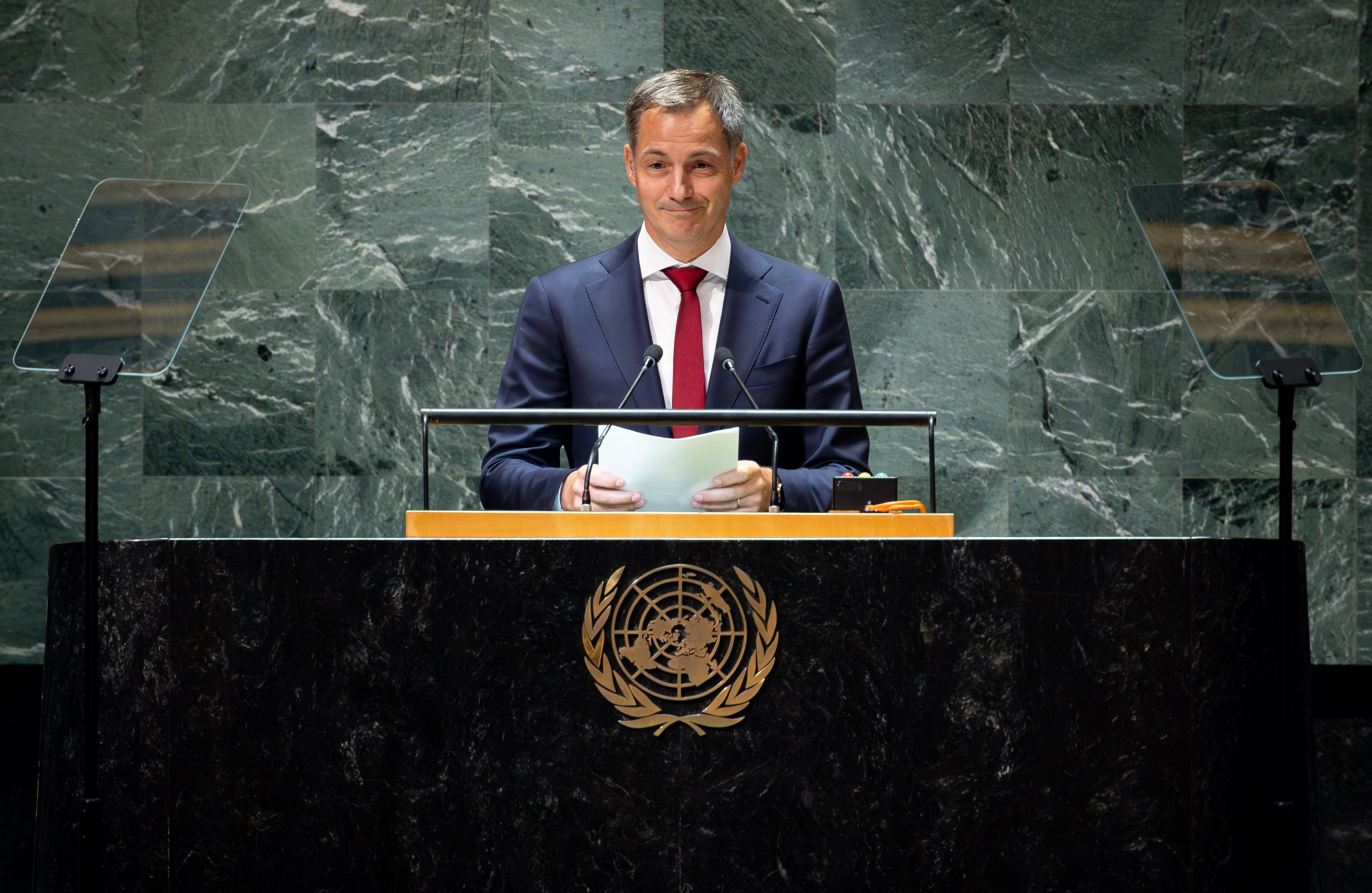 Belgian prime minister Alexander De Croo wants to conclude a new European migration pact during Belgium's EU presidency in the first half of 2024. He announced this on Wednesday at the UN General Assembly in New York.
The issue of migration was an important part of De Croo's speech. "The core of the problem is that migration as we know it today depends on pure luck," he said. "The current model gives the people smugglers all the control and power. They make decisions over life and death. They decide who gets into a country and who does not."
De Croo hopes to conclude a new European migration pact during the Belgian EU presidency. It would be "a pact to ensure that every EU country plays its part" he said. "Strengthening solidarity, standardising and speeding up procedures and working towards a common European re-admission and return policy."
Young Africans should be able to pursue the "African dream"
Solving migration also means creating legal pathways to Europe, De Croo said, "through education and talent programmes to strengthen the societies of the countries of origin". He said young Africans should be able to pursue the "African dream" instead of risking their lives at sea for the European or American dream.
He also wants to invest in partnerships with countries of origin to address the root causes of migration: poverty and lack of economic opportunity. These collaborations must provide equal rights and opportunities for all, "not just for a small ruling class".
Belgium will hold the presidency of the Council of the European Union from 1 January to 30 June 2024. It will lead the European agenda and promote cooperation between member states. The goal is to strengthen the EU and progress in areas such as climate change, economic growth and social cohesion. As a neutral mediator, Belgium will guide the legislative work and seek compromises.
© BELGA PHOTO BENOIT DOPPAGNE
Related news