EU working on sanctions against Niger coup leaders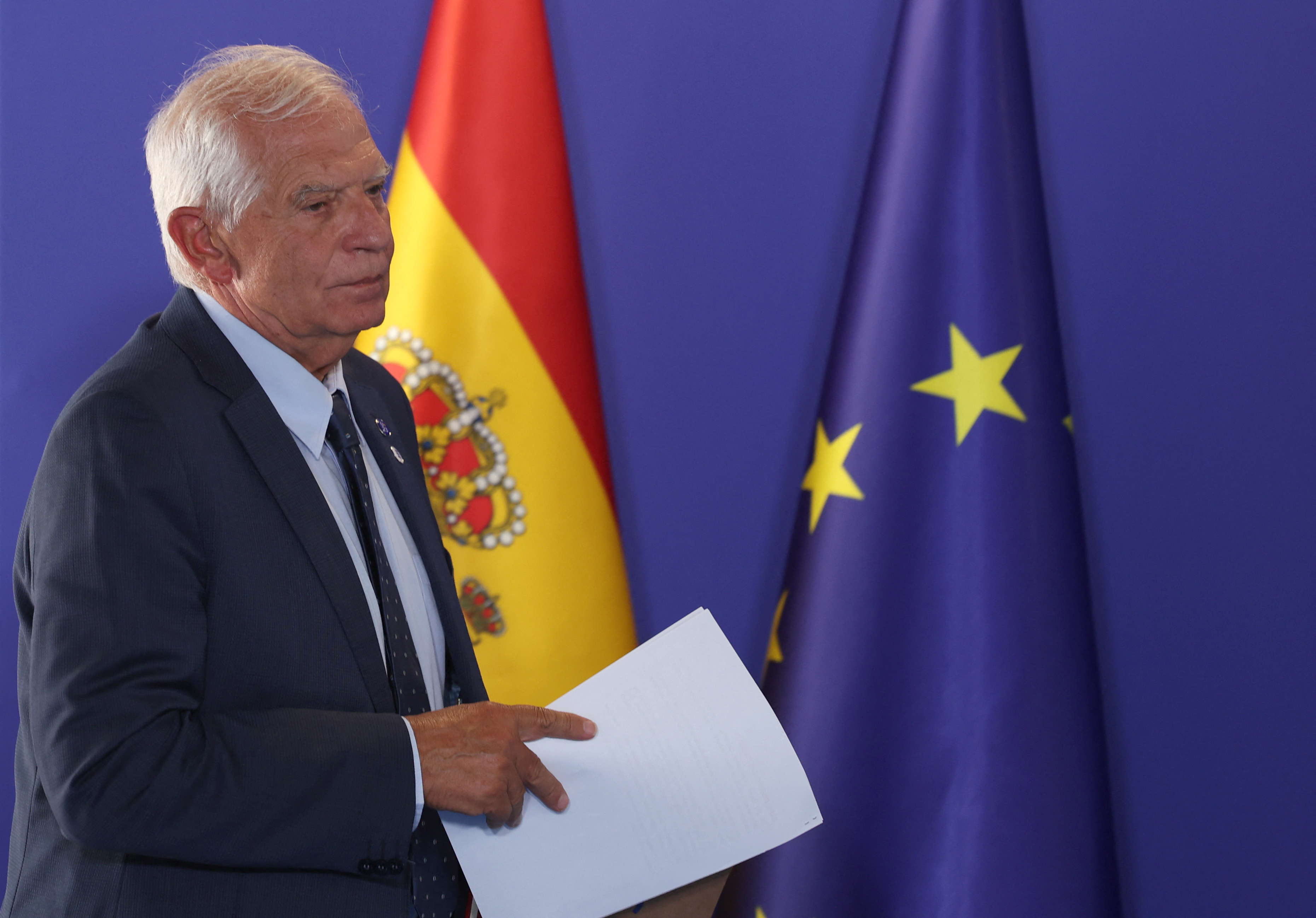 The EU is working on sanctions against those who led the recent coup in Niger, high representative for Foreign Policy Josep Borrell announced on Wednesday after an informal meeting of defence ministers in Toledo, Spain.
"We are working on an autonomous sanctions regime to take action against the coup plotters. The work has started and tomorrow [Thursday] the foreign ministers will discuss it," Borrell said.
According to Borrell, the EU will try to mirror as much as possible the sanctions imposed by the Economic Community of West African States (ECOWAS). That organisation has taken the lead in responding to the coup in Niger, where soldiers overthrew the democratically elected president Mohamed Bazoum, at the end of July.
Travel bans
Among other measures, ECOWAS imposed travel bans on the coup leaders, blocked state assets and suspended financial transactions. Borrell also underlined the EU's continued support for ECOWAS. Its current chair, Nigerian president Bola Tinubu, and Niger's foreign minister will attend Thursday's consultations in Toledo.
ECOWAS is even preparing for a possible military intervention in Niger. Borrell would not say whether the EU would be prepared to provide financial support for such an intervention. "We are ready to look at any proposal," he said. The EU suspended all budgetary and military assistance to Niger immediately after the coup.
A new era of instability
As European defence ministers met in Toledo, a coup was under way in Gabon. Borrell could not yet say much about the situation, but said it was clear that the coup in Niger had "opened a new era of instability in a region that was already very fragile".
The Sahel region is threatened not only by jihadist groups but also by the Russian mercenary army Wagner. Borrell does not expect the recent death of Wagner boss Yevgeny Prigozhin to change this. "I am sure they will find a replacement soon. They will continue to operate in Africa because they are Russia's armed wing," he said.
EU high representative for Foreign Affairs and Security Policy Josep Borrell © PIERRE-PHILIPPE MARCOU / AFP
Related news