Erdogan wants US to deliver F-16s in exchange for Swedish NATO membership approval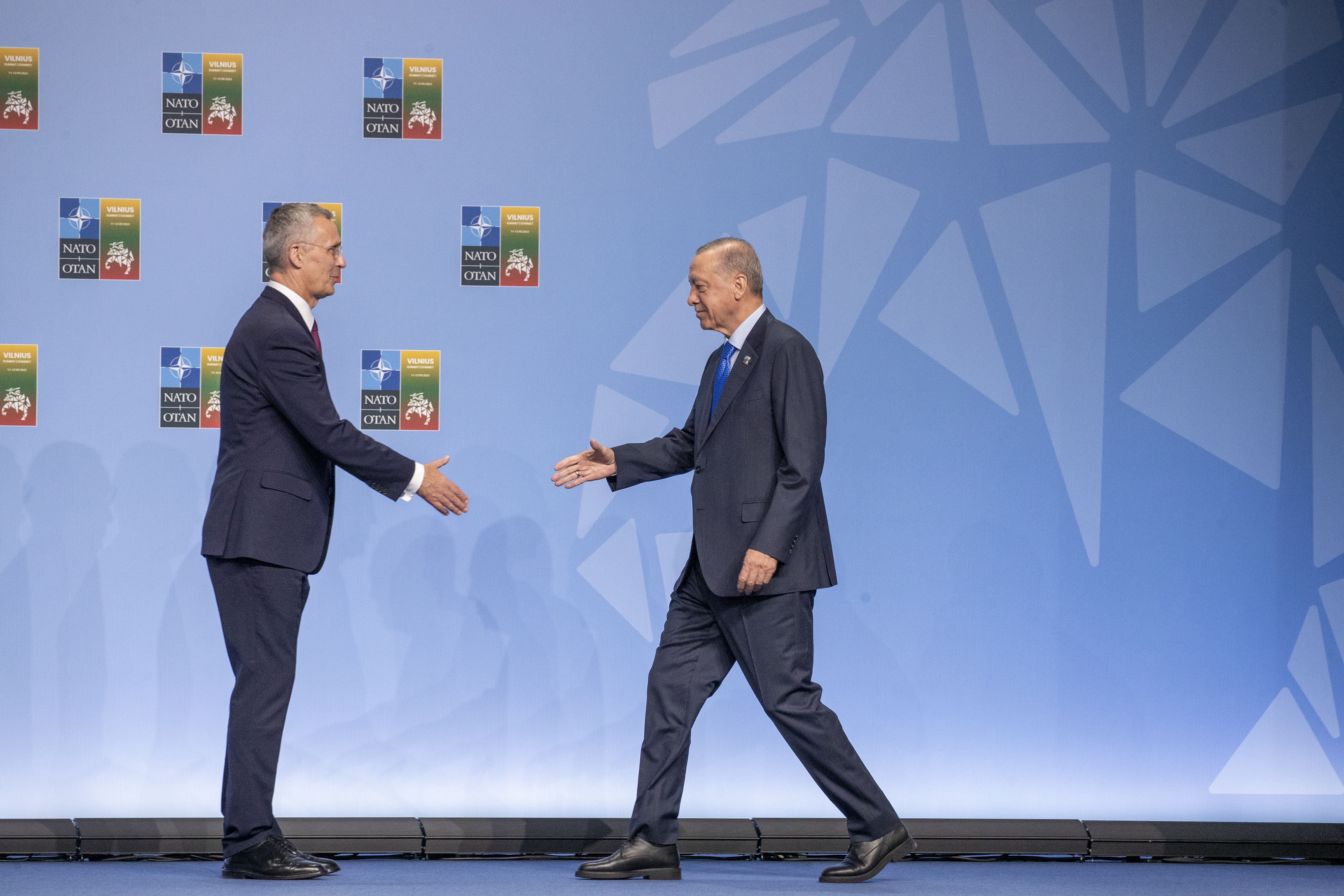 Turkish president Recep Tayyip Erdogan has announced that he wants the US to deliver F-16 fighter jets before the country gives its approval for Sweden to join NATO.
"If they keep their word, our parliament will also keep its given word," Erdogan said on Tuesday, referring to talks he had last week with US secretary of state Antony Blinken.
Sweden and Finland applied for NATO membership in May last year following Russia's invasion of Ukraine. Finland was accepted as the alliance's 31st member in April, but Sweden is still awaiting approval from Turkey and Hungary.
Opposition from US Senate
Turkey wants to buy new F-16s and advanced equipment from Washington. The US administration supports upgrading Turkey's current fleet of F-16s and providing new ones, but faces opposition in the Senate.
In response to Erdogan's comments, Swedish Foreign minister Tobias Billström invoked the agreement reached at the last NATO summit in Vilnius in July. Both sides agreed then that Turkey's approval would follow as soon as possible. "We assume that is still the case," Billström said.
Hungary also still has to approve Sweden's membership. Prime minister Viktor Orban said on Monday that there was no reason for Hungary to rush, but observers in Budapest expect Hungary's approval to follow soon after Turkey's.
© BELGA PHOTO POOL NICOLAS MAETERLINCK
---
Related news