NATO SUMMIT: Allies welcome Turkey's decision to lift block on Sweden's membership bid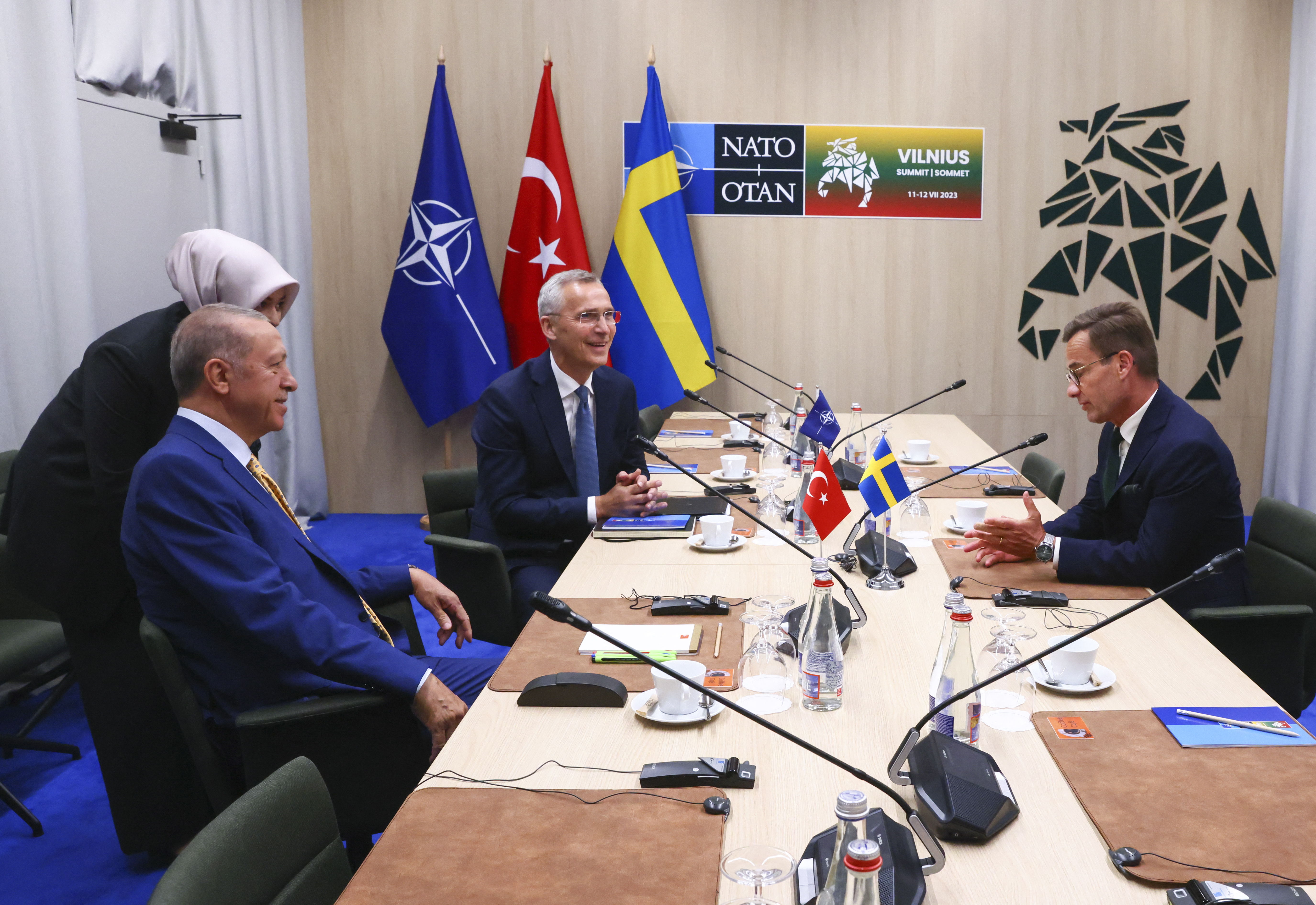 Belgium and other NATO allies on Monday welcomed Turkish president Recep Tayyip Erdogan's decision to drop his opposition to Sweden's bid to join NATO and submit it to the Turkish parliament for ratification.
Erdogan's decision ended a year-long stalemate caused by Ankara's opposition to Sweden's membership of the Alliance.
Earlier on Monday, Erdogan had raised the stakes by calling for Ankara's EU membership negotiations to be reopened. However, NATO secretary general Jens Stoltenberg later announced that an agreement had been reached.
Sweden will become a "full member of NATO", Stoltenberg announced on Monday evening after meeting Erdogan and Swedish prime minister Ulf Kristersson ahead of this week's NATO summit in Lithuania.
"Glad to announce that after the meeting I hosted with R.T. Erdogan and Swedish P.M., President Erdogan has agreed to forward Sweden's accession protocol to [Turkey's] Grand National Assembly as soon as possible and ensure ratification," the NATO chief tweeted. "This is an historic step which makes all NATO allies stronger and safer."
No deadline for ratification
Belgian prime minister Alexander De Croo was among the first NATO leaders to welcome the breakthrough. "Sincere thanks to S.G. Stoltenberg for his relentless efforts," De Croo tweeted. "With this, the NATO summit in Vilnius marks its first success!"
US president Joe Biden also welcomed the new development. " "I stand ready to work with President Erdogan and Turkey on enhancing defence and deterrence in the Euro-Atlantic area," he said in a statement. "I look forward to welcoming Prime Minister Kristersson and Sweden as our 32nd NATO ally."
According to a joint statement issued after Monday's meeting, Erdogan pledged to forward Sweden's accession protocol to Turkey's Grand National Assembly (parliament) "as soon as possible". Ankara "will work closely with the Assembly to ensure ratification," the joint statement agreed by the three leaders said.
However, Stoltenberg refused to give a deadline, telling the press that it was up to the Turkish parliament to complete the process and definitively ratify Stockholm's membership of the Atlantic Alliance.
NATO secretary general Jens Stoltenberg (C), Turkish president Tayyip Erdogan (L) and Swedish prime minister Ulf Kristersson attend a NATO summit on 10 July © PHOTO YVES HERMAN / POOL / AFP