Zelensky thanks Belgium for training F-16 pilots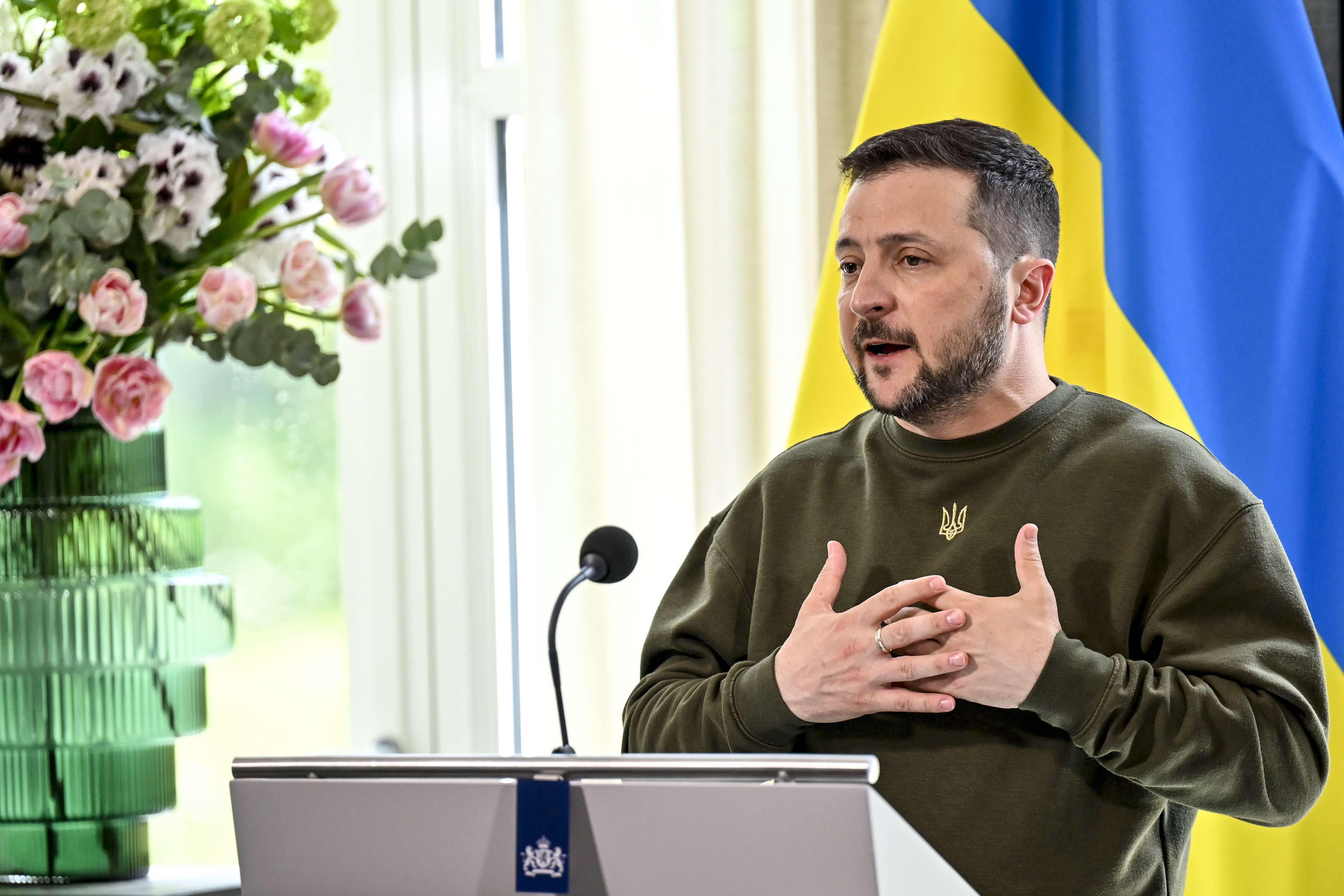 Ukrainian president Volodymyr Zelensky thanked Belgium for training F-16 pilots in a video released on Saturday evening. The Belgian government confirmed its participation in the training of Ukrainian F-16 pilots on Friday.
Every country in the F-16 training coalition, led by the Netherlands and Denmark, received a thank you in the message. Zelensky will meet US president Joe Biden in Washington next week, who will confirm the country's continued support for Ukraine.
On Friday, Belgium announced that it would train six instructors and four mission planners who will then train Ukrainian personnel. It will also send a team of three military personnel to a training centre for Ukrainian F-16 pilots in Denmark in the coming weeks. In 2024, Defence will send two F-16B trainer aircraft to Denmark for further training, along with a detachment of 50 military personnel.
280 million euros in military assistance
"In addition to this important contribution to the training and operational readiness of the fighters, our government is also formally expressing its support for the establishment of this new capability within the Ukrainian armed forces," Defence minister Ludivine Dedonder said on Friday. "This capability is necessary for the modernisation of the Ukrainian Armed Forces."
Belgium has so far delivered or pledged 280 million euros in military assistance to Ukraine. The ministry of Defence has also trained more than 1,000 Ukrainian military personnel in a variety of fields. This includes combat training and the use of weapons and ammunition supplied by Defence, as well as demining, first aid, working with mobile laboratories and underwater drones.
Ukraine president Volodymyr Zelensky during a meeting in the Netherlands in May © BELGA PHOTO DIRK WAEM
Related news