Date set for opening of Belgian Beer World in Brussels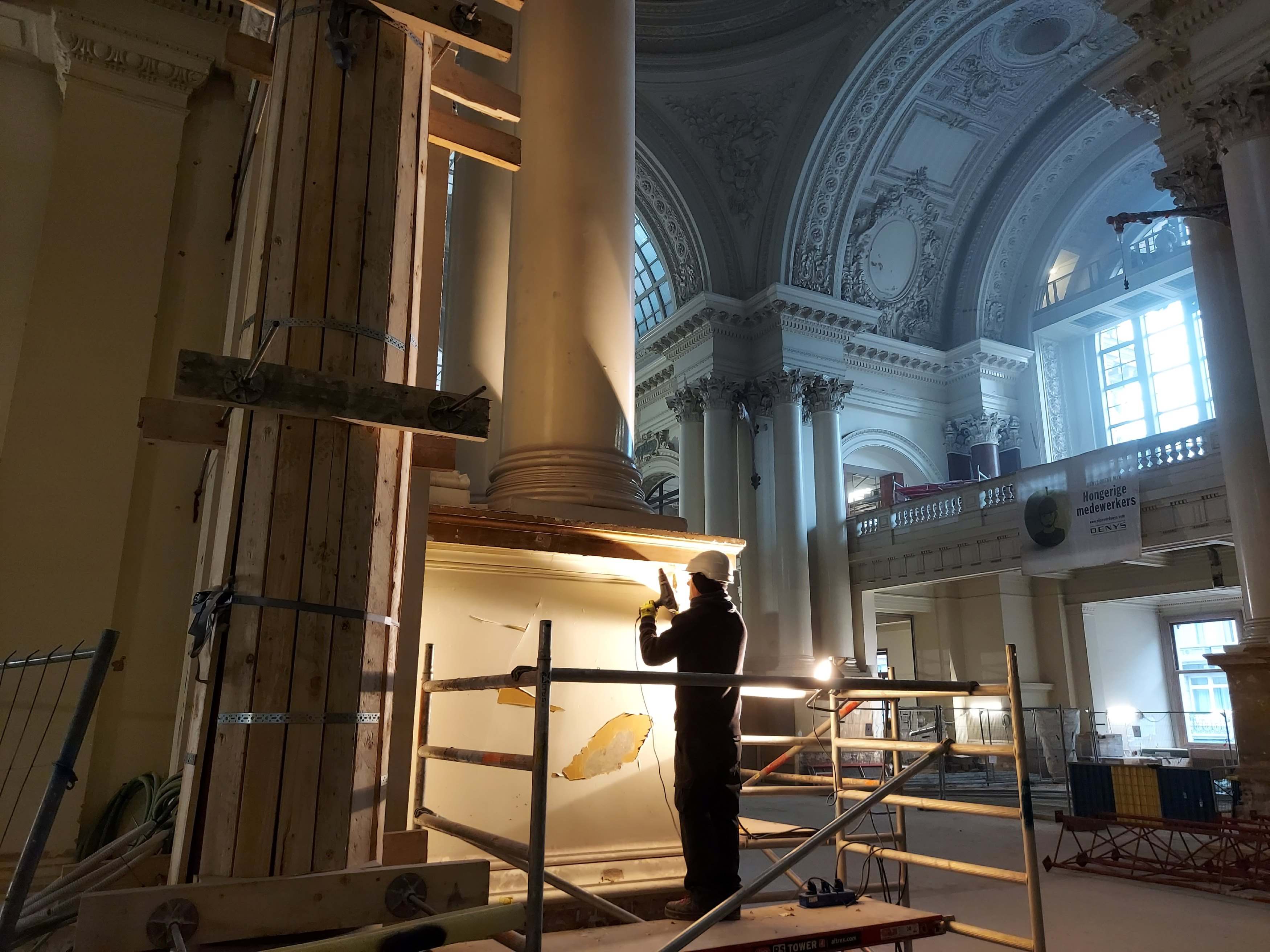 Belgian Beer World will open on 9 September in the renovated Bourse building in central Brussels. 
The experience centre, which was first proposed a decade ago, is intended to showcase the tradition and creativity of Belgium's brewing tradition dating back to the Middle Ages, through a series of interactive exhibits and workshops. There will also be a rooftop bar.
The design of the museum cost about 10 million euros, mainly covered by the Belgian Brewers association. The wider renovation of the former stock market, a listed building, is estimated to cost 70 million euros and will be open to the general public as a place to meet, eat and drink. There will also be access to the Bruxella 1238 archaeological site. The cost of the renovation is being paid for by the city, the Brussels region and an EU regional development grant.
Meanwhile, the weekend before the centre's opening, 1-3 September, Brussels will host the annual Belgian Beer Weekend. About 50 breweries will serve hundreds of beers on the Grand Place.
Illustration shows the renovation of the Bourse in February 2022 © BELGA PHOTO AXEL CLEENEWERCK
Related news