Broad consensus among EU leaders to continue financial support to Ukraine in coming years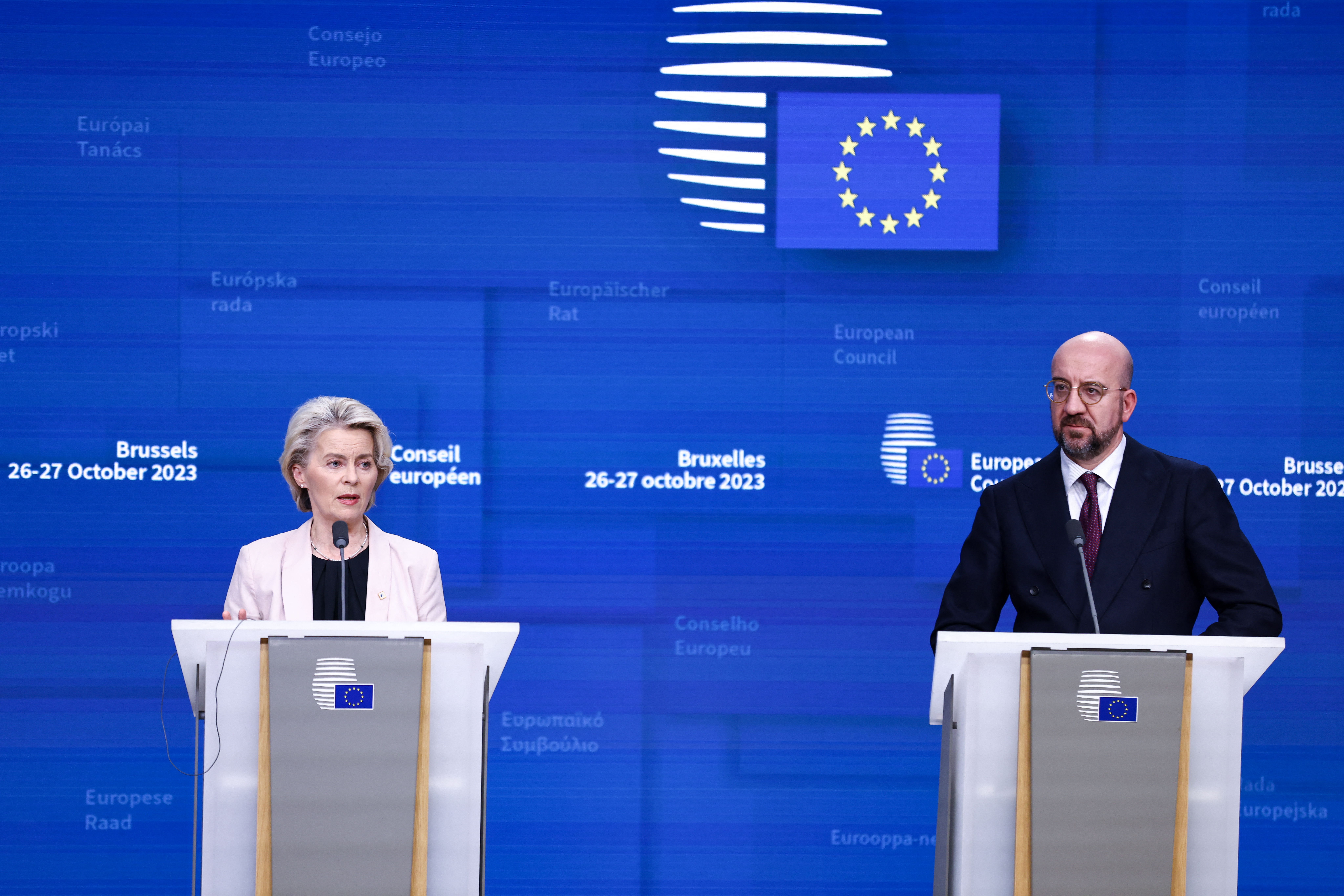 Most European leaders have expressed their interest in freeing up money to continue aid to Ukraine in the coming years. However, reaching an agreement on the multiannual budget review before the end of the year will be difficult, said President of the European Council Charles Michel on Thursday evening.
The Ukraine Budget
Michel and European leaders spent the first day of the summit in Brussels negotiating a proposal to provide up to 50 billion euros in grants and soft loans to Ukraine over the coming years. No budget has yet been set for 2024 and beyond to support the country's recovery and reconstruction.
That Ukraine should continue to count on European support in the years ahead was clear to most leaders. "I have not heard anyone say that we should stop or significantly reduce aid to Ukraine," said Belgian Prime Minister Alexander De Croo when asked about Hungary and Slovakia's stance.
The Ukraine proposal is part of a broader review of Europe's multiannual budget until 2027, which has faced a string of crises since its inception at the end of 2020. Leaders want to reach an agreement by the end of the year, but it will be a "difficult discussion", Michel said. "There were very different opinions around the table."
Extra Funding
In June, the European Commission asked for around 66 billion euros in extra funding, with additional funds for border management and migration partnerships with third countries in addition to Ukraine. The money would also go towards investment in strategic technologies, natural disaster relief and to cover higher interest costs for financing the Corona Recovery Plan.
However, heads of state and government are reluctant to find extra money. Belgium, for example, is considering an additional contribution of at least 600 million euros per year, which could reach 900 million euros in one scenario. "Unacceptable," stressed De Croo, who argued that the Commission should first examine available funds and prioritise its spending.
"Of course, there will be a mix of national contributions and shifts within the budget," said Commission President Ursula von der Leyen. But she pointed out that choices will have to be made. Shifts within existing budgets could put other programmes at risk, such as the Horizon research programme or Erasmus, the famous student exchange programme.
The debate on the multiannual budget brought the summit's first day to a close. On Friday, the economic situation, migration and Ukraine are on the agenda.
European Commission President Ursula von der Leyen and European Council President Charles Michel speak hold a press conference during a European Union summit, at the EU headquarters in Brussels ©Kenzo Tribouillard/AFP
---
Related News