The EU wants to provide 20 billion euros for military aid in Ukraine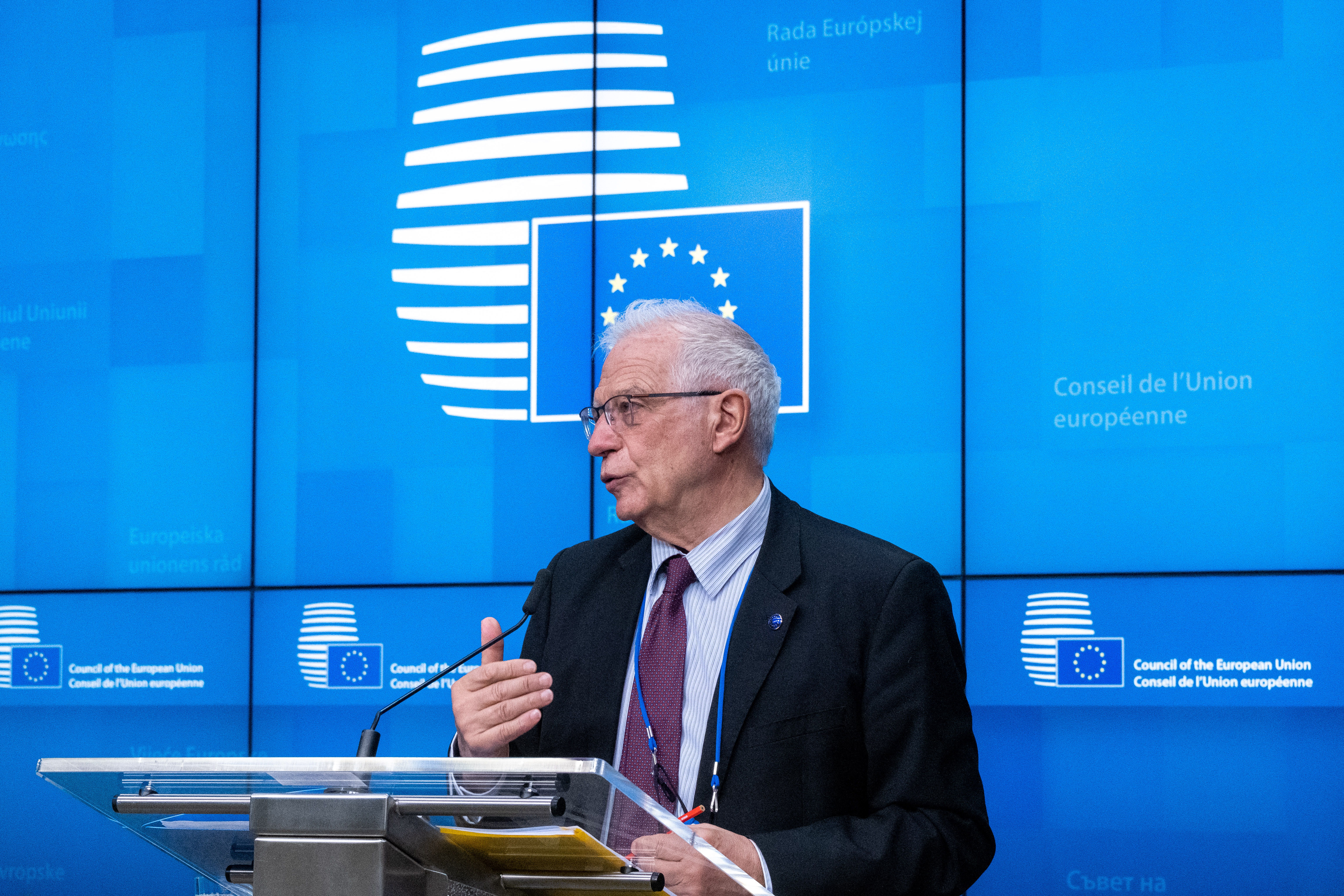 The European Union aims to provide up to 20 billion euros over the next four years, continuing military support for Ukraine in the war with Russia, diplomatic sources said on Thursday.
"We will talk about how we continue to support Ukraine in the long term, about security commitments and the guarantees we can offer," said the High Representative for European Foreign Policy, Josep Borrell, before a meeting of European foreign ministers in Brussels.
"We have presented a plan to guarantee financial support to Ukraine from next year. It is a fairly large amount, and I hope that ministers will support it," said Borrell, who did not specify an exact number.
According to a diplomatic source, Borrell would propose to supply five billion euros every year from 2024 to 2027. The source emphasised that the discussion has yet to begin. Foreign ministers are due to hold a more in-depth debate on the proposal at an informal meeting in Toledo at the end of August.
European military support to Ukraine is conducted through the European Peace Facility (EPF). Member states that supply weapons to Kyiv or organise training for Ukrainian soldiers can recover part of the costs from the EPF. Since the start of the Russian invasion in February 2022, 5.6 billion euros have already been paid out.
The EPF, which finances European operations worldwide, started in 2021 with an original budget of 5.5 billion euros. To support Ukraine, the member states have already provided the facility with more financial investments several times, but the current ceiling of 12 billion euros is still insufficient to guarantee support to Kyiv long-term.
The new proposal should provide more financial security and align with the G7's intention to provide Ukraine with long-term security guarantees.
Related News
High Representative for European Foreign Policy, Josep Borrell ©Hans Lucas via AFP
Related News