Belgian army to choose between Romania and Lithuania, says VUB professor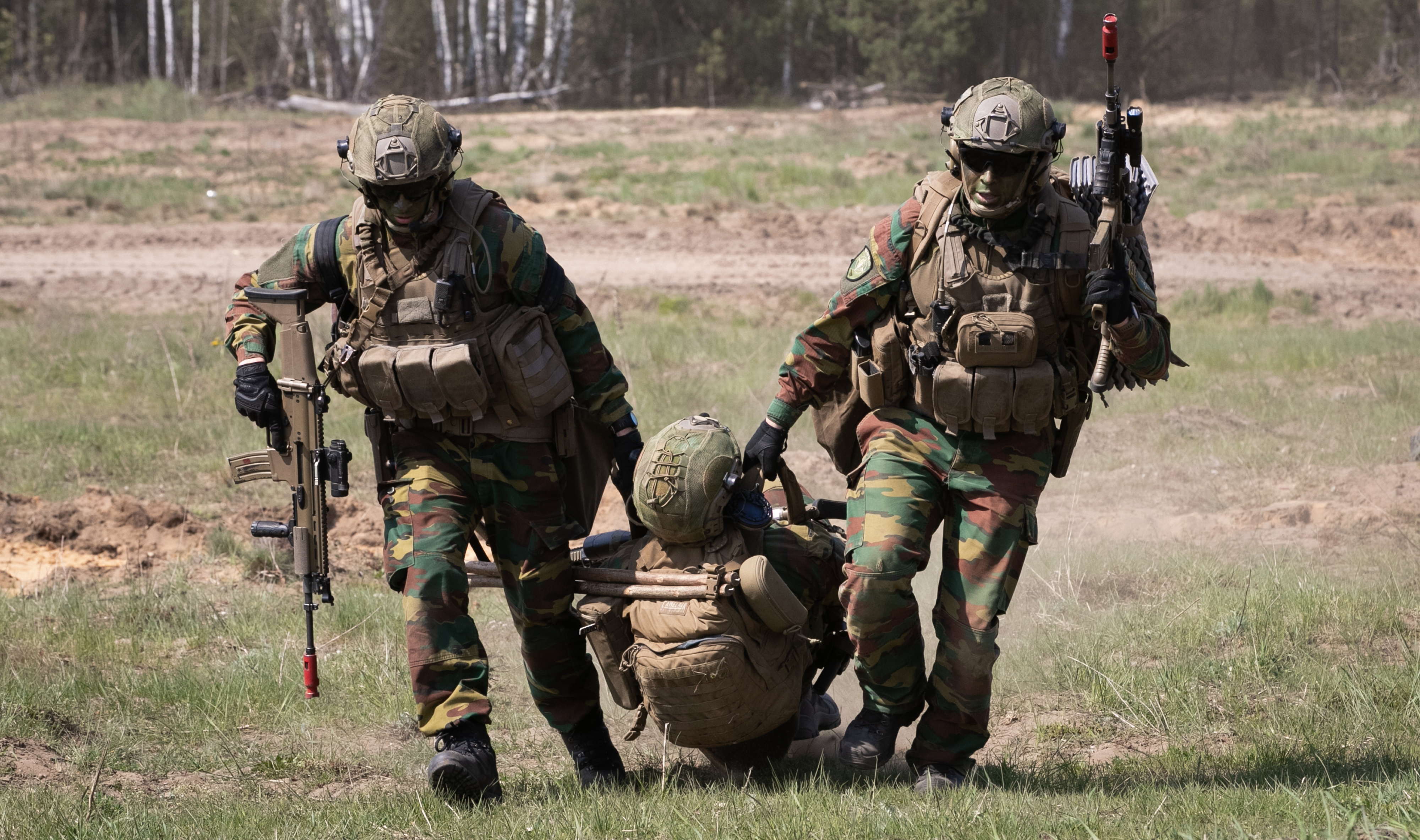 To strengthen its military presence on NATO's eastern flank, the Belgian army must choose between sending troops to Lithuania as part of a brigade under German command or to Romania under French command.
This is the conclusion of VUB professor Alexander Mattelaer, who is also a researcher at the Egmont Institute, the Federal Public Service (FPS) Foreign Affairs think-tank.
"The most important choice for Belgian defence planners concerns the geographical concentration of the deployment of Belgian land forces along the eastern front," Mattelaer said in a report published by the Egmont Institute on Thursday, less than a week before the leaders of the 31 allied countries meet in Vilnius, Lithuania. They will take decisions to strengthen the military position of the Allies, especially in Eastern Europe.
Belgian presence in Eastern Europe
The Belgian army's ground component is deployed in Lithuania for about six months a year as part of a multinational tactical group led by Germany. German Defence minister Boris Pistorius has said he is prepared to increase the number of soldiers in this battalion to a brigade of 4,000. The division currently has 800 troops.
Since Russia invaded Ukraine on 24 February 2022, Belgium has also been involved in a French-led battlegroup in Romania. Recently, it sent 300 troops to Cincu to reinforce the battlegroup there.
The conflict between Russia and Ukraine has also prompted Belgium to invest in its army after years of cuts. Last year, for example, the government passed the Military Programming Act, which increased the defence budget by 11 billion euros. Belgium is investing more in troops, with the number set to rise from 25,000 to 29,000 by 2030. Investment in combat aircraft has also increased.
© BELGA PHOTO BENOIT DOPPAGNE
Related news